I went to Laos as part of my mission to go to all the South East Asian countries. This is a trip that was long overdue – in fact I had already bought a return ticket to Vientiane a few years ago. As fate might have had it, I had to cancel it because of some other commitment. Then I went to several other countries before the urge to go there returned to me again and I knew I really had to go this time.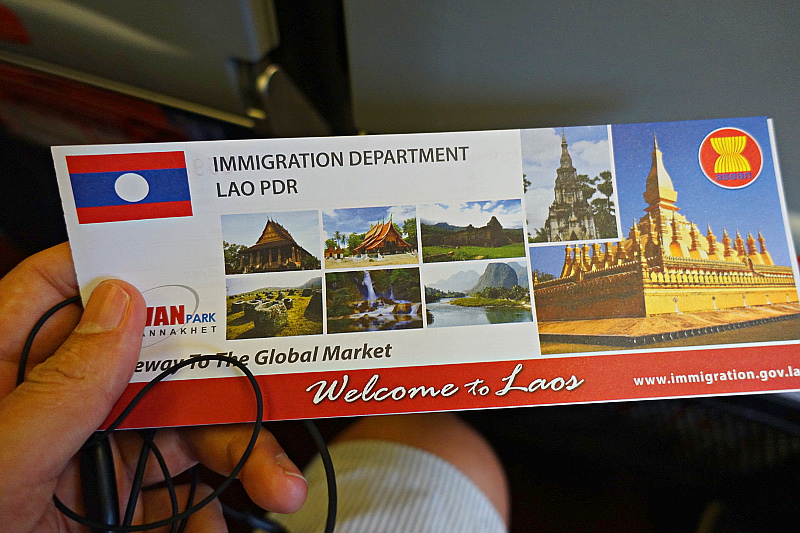 I bought my ticket at the very last minute. The fact that the Luang Prabang International Half Marathon was commencing not so soon from, well, the idea of going to Laos came about – I knew it was just a perfect time to go there. So I registered for the half marathon, which was not cheap thanks to the ever plummeting Ringgit value against the USD, and bought my return flight ticket to Vientiane.
I flew to Vientiane in the morning and arrived there when it was still early. I checked in at a hotel called Mixay Paradise which was very much strategically located with the night market is very much within a walking distance. The room was smaller than I had expected, but I was alright with it, except that it was not air-conditioned.
Vientiane that I found out was very hot – probably hotter than it is in KL – so being in an air-condition-less room in Vientiane was like being in a sauna. The fact that they provided 2 fans – one on the ceiling and another one a table fan – did not really help much. The air was stagnant and ventilation failed miserably. Opening the window was not an option either since it would invite swarms of mosquitoes which was worse. Luckily I was only going to stay there for one night.
I didn't really do much on my first day in Vientiane because I knew I was going to return to this capital city of Laos and spend a couple more days before I returned to Malaysia. I did however take a long walk to Patuxai Monument, which took the architectural design after the world famous Arc de Triomphe in Paris. It was such a beautiful moment to watch the sun setting behind the fountains and finally disappeared behind the gigantic monument itself.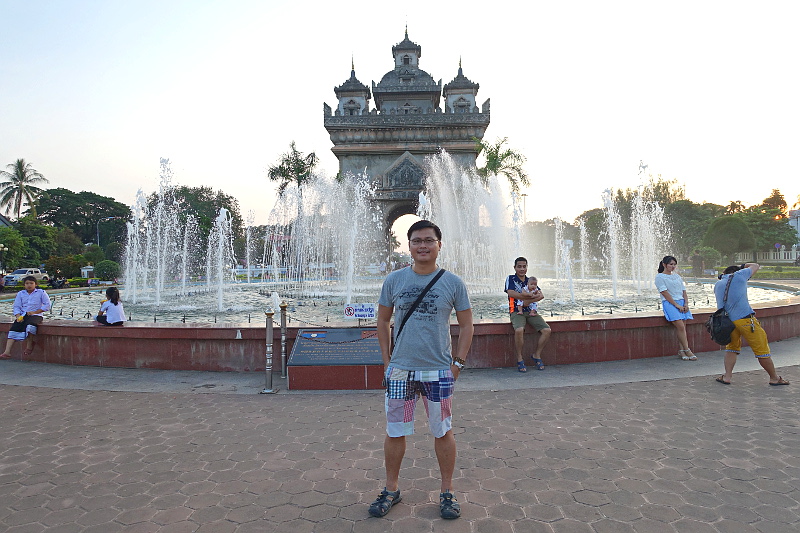 After having dinner at one of the restaurants nearby the hotel where the prices of food are more affordable (food in Laos are not that cheap but I will write more about this later), I returned to the hotel and be prepared for a very long bus ride to Luang Prabang the next morning. I actually booked the bus ticket to Luang Prabang via the hotel.
They booked me to a bus called 'VIP' and I really thought it was going to be a very comfortable VIP ride. The moment I got on the bus, I knew it was going to be a nightmare. And it really was. It was a very old bus – probably a leftover from the pre-war era, and the pungent smell was unmistakable and the air-con was nothing but a blower that produces raw air. Then somewhere along the way the air-con housing fell and almost hit on one of the passengers.
The bus stopped for lunch at some restaurant just outside of Vang Vieng. The lunch was pre-paid as part of the package so we did not have to pay for it. But of course, we couldn't be too choosy simply because there was nothing much to choose from anyway. Luckily the food was OK to my usually choosy appetite; in fact I found the dish to be very much like those dishes that my mom usually cooks back at home. It was very simple, very modest and very fulfilling.
Then we continued on towards Luang Prabang and that was when the road began to take on a rough turn. It was mostly asphalted but there were gravels here and there forcing the bus to go very slowly. The fact that the ventilation was a failure and the bus was forced to scream whenever it had to go uphill, I really thought I was going to give up – except that I was left with no choice but staying put and stomaching it all. The scenery along the way was superb. The beautiful villages and the farms that stretched out towards the hills with all sorts of peculiar shapes, it really was a fantastic view to savor despite the rocky ride.
Laos probably has some of the most mysterious lands at least in South East Asia, where most parts are still largely unexplored. It all started during the Vietnam War when the US dropped at least 270 millions bombs all over Laos in order to prevent transporting of food and arm supplies from China to Vietnam.
Luckily or not so luckily, 70 % of them did not explode so all this live ammunition are still lying all over Laos and posing danger to the people. Good thing about it is that – the forest will stay intact for as long as they are not cleared of the bombs. Clearing the bombs is not easy either. I mean, we are talking about hundreds of millions of unexploded bombs here so Laos really has a long way to go. But it is progressing of course.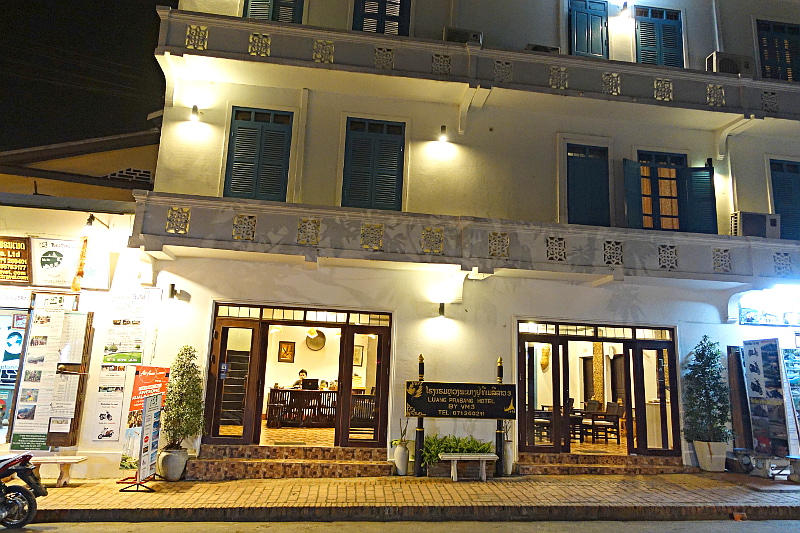 It was almost dark when I arrived in Luang Prabang. I shared a Tuk Tuk with 3 other travelers but it did not matter because the fare was paid per head. The Tuk Tuk took me along a busy road, later across a river before pushing on to an even a busier road flanked by rows of old shop houses, restaurants and guest houses. After stopping a few times to drop off the other passengers, the Tuk Tuk stopped in front of an elegant hotel called Luang Prabang Hotel. I instantly liked it.
I could not wait to explore Luang Prabang but of course I badly needed to get rested after the very long bus journey.