The world of traveling at least in Malaysia is going abuzz with the ever declining rate of Malaysian ringgit – not only against the US Dollar but also to most other currencies in the region. Of course, every time it happens (Ringgit weakening), travelers would be some of the very first ones to get their share of the impact. Most of them would be forced to reconsider their travel plans. Just imagine, it was about MYR 3.3 against USD1 at about the same time last year and now it has ballooned up to MYR 4.3 with very little signs of bouncing back. That is like 30% increase in travel expenses! Other currencies such as IDR, THB, PHP and CNY seem to be weakening too but somehow – and very sadly – MYR seems to be doing the worse. I don't even want to start talking about how bad(ly) we are going against our neighbour Singapore but who wants to go there anyway? LOL. Kidding.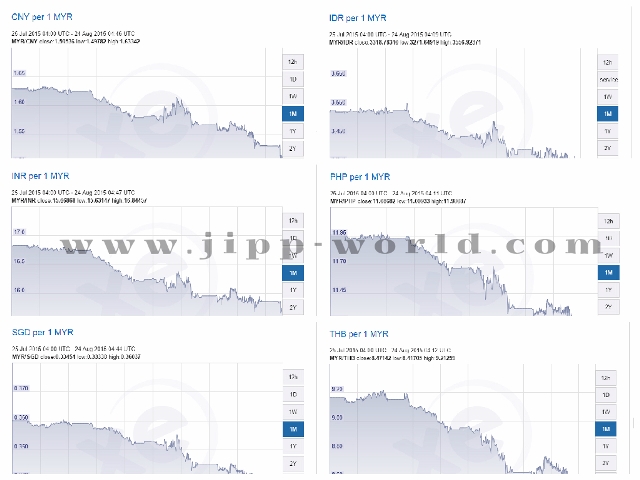 There is no denying that the effects of the weakening Ringgit are very instant when we are talking about traveling. When I went to Cambodia recently, the Malaysian Ringgit was already nearing what was first thought to be highly unlikely – the most feared MYR 4 mark against USD 1 so I knew it wasn't the best of time to travel. It was even worsened by the fact that Cambodia still relies so much on USD (like seriously, when can this country ever be able to stand on its own? Grrrr!) to keep things going at least in the tourism industry so we were in for a little bit of shit. Quite expectedly, my budget went ballooning and I had to revise a lot of things in my itinerary.
I remember how we were forced to eat at a restaurant while we were on our way to Siem Reap after spending 2 nights in Phnom Penh. Being foreigners, we were given the foreigner price rate which easily set us at some USD5 for each bowl of noodles that we ordered. And it was more like some instant noodles plus all kinds of raw vege that they just threw in to make them look worthier that they actually were. In the end, we paid like USD20 for all the 4 bowls of that stupid Maggi-like noodle which – if converted – was almost MYR80! I mean, I am OK if it was worth it but seriously it was very bad that I couldn't help but wailing at the hard-earned money that I wasted on them (no way I could let my family go hungry for more than 8 hours if you may ask). I mean again, where are all the KFC outlets when we need them most kan? LOL.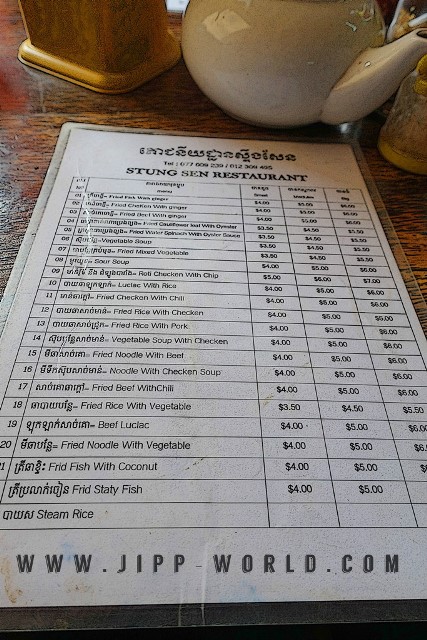 To tell the truth, I haven't really got any solid travel plan for this year yet – or at least for the remainder of the year – because there seems to be a lot of uncertainties regarding my study and all, but that burning desire (ahaks! the ayat) of traveling and ticking something off the bucketlist has always been tugging at me – so violently at times that I wish I could just leave everything behind, head for the airport and fly to somewhere totally foreign. LOL. For now, I'll just continue eyeing on the development of our local currency as well as other currencies because they could well be the deciding factor too.
May be this is the best time to travel to all the places in the Malaysia that I had long wanted to go to. I've got quite a long list of them but then there's no way I can go to all of them in one go so it has to be one place after another. While Sabah and Sarawak might dominate the list (and it's not cheap to go to most of them unfortunately), I've got places in the Peninsular that I've put some thoughts on too. I've heard about some little-known island off the coast of Johor, then a place called Betong (not Bentong!) in the far corner of Perak, then a train trip to Kluang to check out the original Kluang Cafe (very soon!), and then those lakes such as the Lake Temenggor, Royal Belum Park etc etc. I haven't even been to Teluk Intan yet. I heard they have their own version of Leaning Tower of Pisa there. Then Kuala Kangsar and probably Grik. There are quite a number actually and I know I will never run out of places to go to while waiting for the Malaysian Ringgit to regain its strength.
I can only cross my fingers.