If I may reverse on my blog sequence a little, I did mention about a 70-year-old man from Klang in Malaysia who happened to stay in the next room from mine. It started with a simple hello, then a little bit of conversation ensued, and before I knew it he was already tagging behind me to a body massage at an adjacent massage parlor. Heh.
Our hello did not end there, apparently. I offered him to come with me on a day tour to Tomok, which was located about 5 kilometers from our hostel in Tuk Tuk. Tomok is more like a little town – or even a village – which is dominated by wooden shoplots and houses that flank the main road on both sides.
After asking around, and did a few wrong turns at wrong junctions, we finally managed to get to the Batak Museum – our first destination of the day.
Batak Museum was a real Batak house which had been turned into a museum. They had put things here and there – and declared it a museum, which it is. On the display is a combination of stuffs, ranging from traditional cookware to clothes, wooden statues and a fleet of artifacts. Dominating the middle section of the house is a King's bed, which I was told was designed to bed the king only, while the wife had to sleep somewhere else. I found it quite bizarre but I'm sure there must be a reason behind it. Heh.
From the museum, we walked over to the adjacent Tomb of Sidabutar King. I was taken aback by how they forced me to wear a sling shawl, thinking that they might ask for money out of it (but they didn't and I instantly felt ashamed of myself). I remember how I was forced to wear sarong before I was allowed to enter the Agung temple in Bali, only to find Western tourists strutting their way around the temple in their shorts. Apparently they knew things that I didn't. Urghh.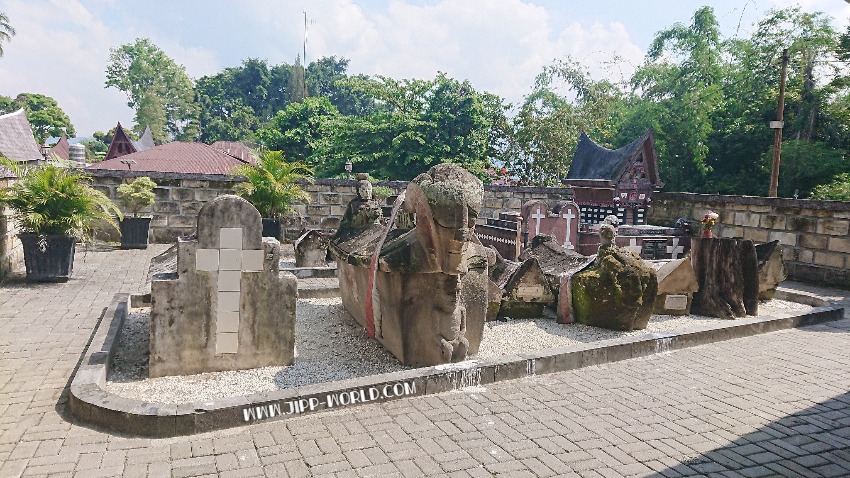 The tomb of Sidabutar king was nothing grand (compared to so many other tombs on Samosir island and beyond), but it was placed together with his other members of family and even his body guards, forming quite of a complex of cemetery. But of course the grandness of the tomb does not lie in the structural presentation, but more on the fact that he was the first person (or probably one of. I am sure he did not come alone) to have set foot on Samosir island. He died before Christianity was brought in by Western colonists and missionaries, hence the absence of a cross on his tomb and a few of the others'. But those who have died quite recently have had their tombs adorned with a cross.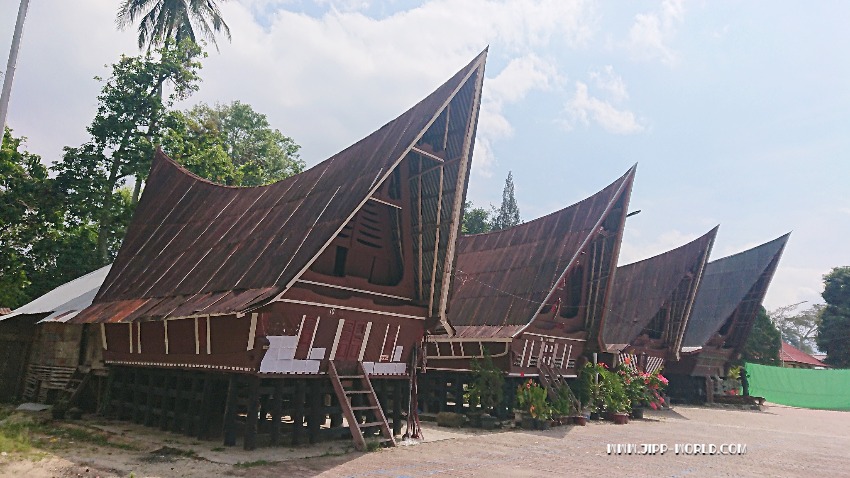 Just down the stairs from the tomb was the Batak traditional village, although it was more like a museum now without anybody residing in the houses (I could be wrong). I was told that there'd be Batak traditional dance performances on the front yard if there was sufficient audience but since there was only me and my new-found friend Mr. Loh around, I didn't see any chance of witnessing any (of the performances).
Having done with pretty much all the things that we wanted to do in Tomok which was not much anyway since neither of us were into shopping, we returned to Tuk Tuk to explore more of this place that I had been calling home for past one week. There was one place that Mr. Loh wanted to check out – a place called Laster Jony's – a budget hostel that was recommended to him by one of his friends.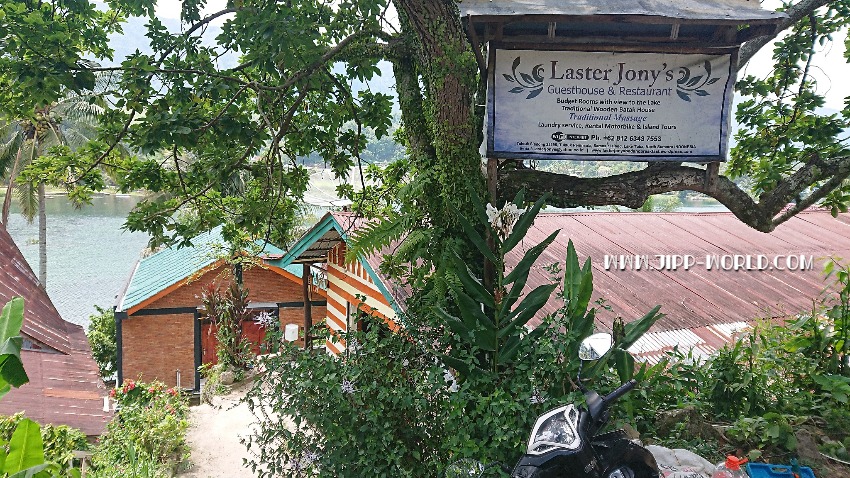 Wheeling off to this place had made me realize that there was more to Tuk Tuk that I had yet to explore. Apparently, there were more choices of accommodation on the other side of the bay, and I could see there were more bars and shops. How I wish I knew about them earlier, and not on my last day on Samosir island.
Laster Jony's apparently a spread of chalets that nestles on a hillside that overlooks the beautiful bay of Tuk Tuk. The fact that there was no room available pretty much cemented the fact that it was indeed popular among budget travelers. There was a bar and a lounge area which was heavily decorated with Rasta elements. A little hello to the young lad who was probably in charge of looking after the bar led to a lengthy conversation about tourism prospects of Danau Toba – which was once at the top of the list of Indonesia's top tourist destinations before other places like Bali, Komodo Islands and now Lombok took over.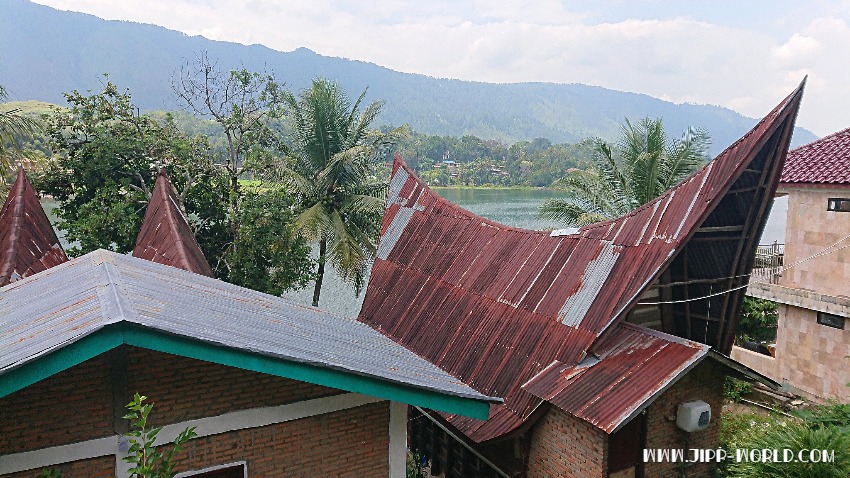 Mr. Loh was very eager to compare the tourism industry in Indonesia with (that of) Thailand, which he said is 30 years ahead. I was beginning to get quite uncomfortable when he kept singing praises for the tourism industry in Thailand, which according to him is very well managed and the reason why Thailand remains the top tourist destination in South East Asia, while hoping that Indonesia could do better than how it is doing now. Although the lad seemed to be taking in all the criticism with admirable calmness, I had to literally drag Mr. Loh out of the place before things got nasty.
We returned to the hostel from there, and prepared to enjoy our last night on Samosir island. Wanting to have a bit of me-time that night, I tip-toed my way to a restaurant called Casa di Manurung and ordered fried rice for dinner. As a bit of tradition for me to have a little bit of celebratory drink on the last day of my travel trip every time (although I still had one night in Parapat the night after), I ordered one big bottle of Bintang – the Indonesian famous local beer to come with the meal.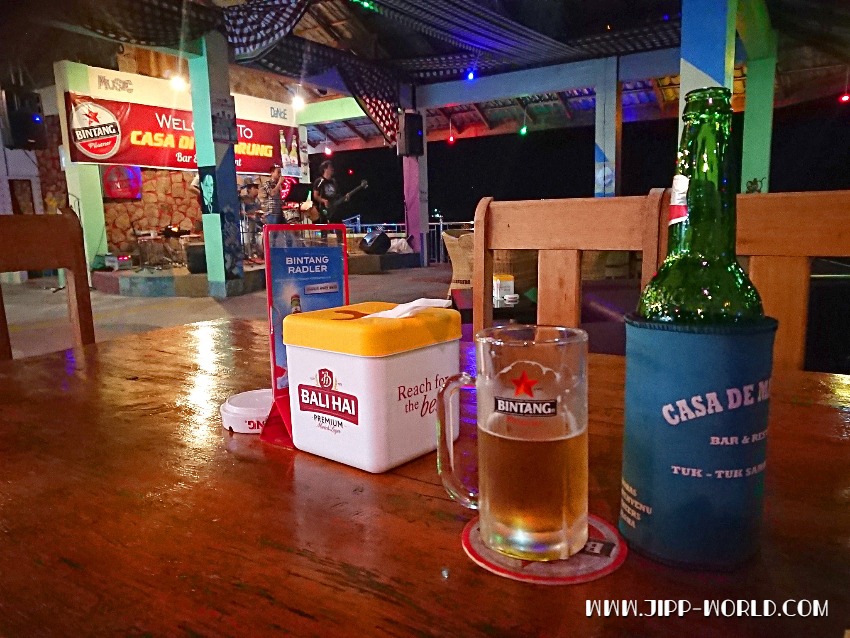 I was on my second bottle of Bintang when the band group took to the stage and performed a fleet of songs, ranging from local Batak songs, to Indonesian mainstream songs, and even English songs. I was baffled because I pretty much had the whole place all to myself so they were literally performing to me, and no one else but to me alone.
Never had I ever experienced anywhere else before where a full band performed for me without the presence of any other person in the audience but me (apart from the staff members of course). In a way it felt awkward but in another it was quite a privilege. But then, I still felt quite relieved when a group of local youngsters came in later after which I felt free to tip-toe my way back to the hostel and immersed myself in the tipsiness that was beginning to demand for recognition in my sorry head.
It was sad that I would have to say goodbye to the beautiful Samosir island the next morning.