It felt like forever since the last time I traveled to another country. And when you miss traveling so much, even a weekend trip to a very neighboring country feels so much exciting and full of enthusiasm.
Stepping onto the land of Singapore, I realized how I missed the island city. It'd been awhile since my last visit there. I especially missed the Geylang area. For some reason that I'd rather keep to myself, it was and still is my favorite area in Singapore. 😛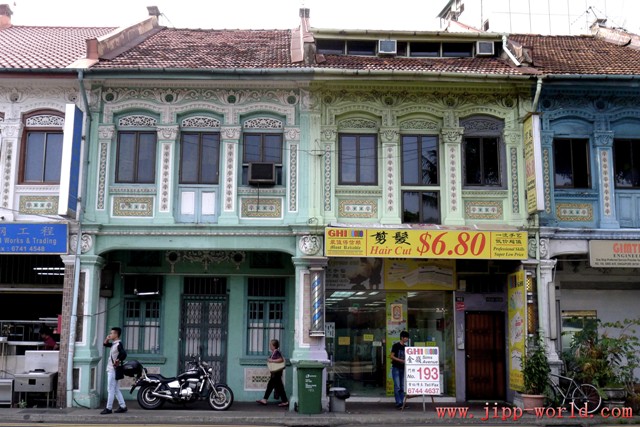 I checked into the Orchids Hostel in Geylang. It was actually my 3rd time staying there. The fact that it is located very close to the Aljunied Station makes it such a very convenient place to stay in. The good thing about staying in Singapore is that almost every place of interest is so easily accessible by train.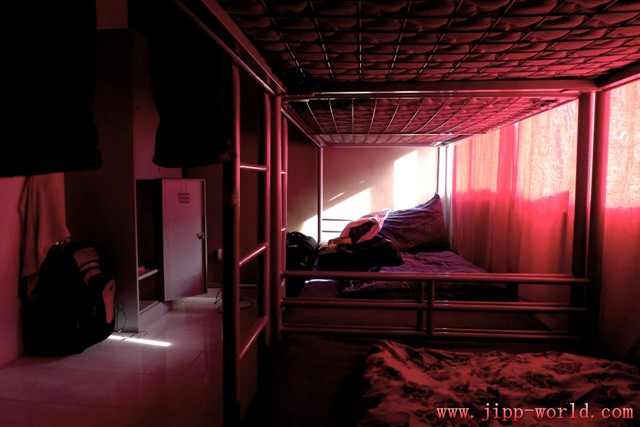 I'd like to think that kiasunism is a stereotype created by people to insult Singaporeans (or probably by them as a means of joke among themselves). But then, I couldn't help but thinking that kiasunism is indeed prevalent in the island. Some people would just push you aside while queuing to punch in or out at the MRT Stations I had to brace myself from choking some of them to death. Grrrr!
The food in Singapore fascinates me every time I go there. Although they have a lot of similarities with Malaysian food, Singaporeans seem to go some extra mile in making their food more delicious and presentable and various. One of the main reasons why I chose to stay in Geylang is the availability of food. More restaurants were up now compared to the last time I was there.
I actually went to Singapore for The Phantom of the Opera. I used to watch the movie when I was still a kid and the story kinda stuck in my head for like forever.  I was so frustrated when I didn't manage to get a ticket when I went to London a few years ago.  Shows with available tickets didn't go well with my travel schedule so I had to accept the fact that I couldn't get everything that I wanted. Blueks!
But some things just come to you when you least expect them to. When a friend of mine told me that the Phantom was coming to Singapore, I went OMFG. And before I knew it, I had already bought a ticket.
And quite expectedly, being one of the most successful musical theatres in the world with total estimated worldwide gross receipts of over $5.6 billion (the highest in history), it was a sold-out show. Every seat at the Grand Theatre of Marina Bay Sands was occupied. It felt surreal to be finally in a place that I had heard so much about.
Quite up to its reputation, the Grand Theatre mesmerized me with what it could do with its stage. The show started off with such a grand opening where the grand chandelier which is one of the main features in the Phantom of The Opera was uncovered and slowly hoisted up to the ceiling to mark the beginning of the show.
I had a roller coaster of emotions as I watched the show which ran for two and half hours with one 15-minute break in the middle. The music, the vocals and the acting all combined to blow the audience away.
My favorite scene was when the Erik (the Phantom) took Christine to his secret lair where they cruise slowly along an underground river. I felt like I was being right there, with them, in another world.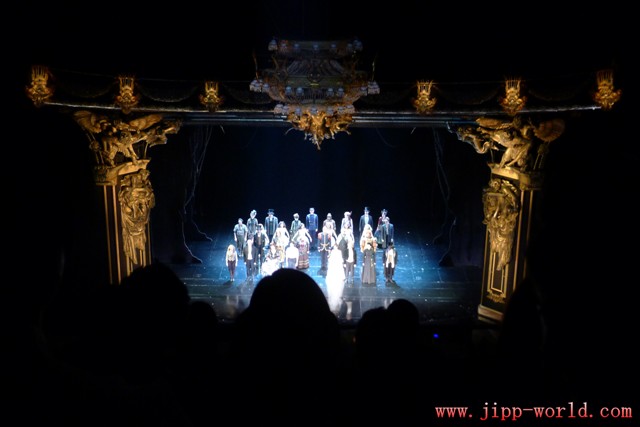 I wonder what kind of vocal cords that they have to sing at high-pitched voices for two and half hours like that. I had a goosebump when Christine belted out the The Phantom of The Opera (sing for me my Angel of Music!!) while Erik the Phantom kept pushing her to sing to a higher note. The reverberating voice just penetrated deep into my head. In fact it still keeps playing there – inside my mind now. 😛
My next destination in Singapore was the Universal Studio. I'm not really a big fan of theme parks but Universal Studio is one of those that we need to go to at least once in our lives.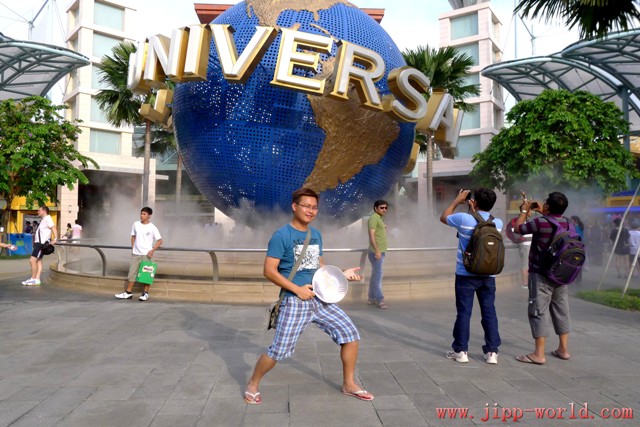 Of course being one of the biggest attractions in Singapore, and probably South East Asia as a whole, a visit to Universal Studio surely involves lots and lots of queuing up so it demands a lot of patience and self-tolerance. It's actually worth it if you've got the energy and will.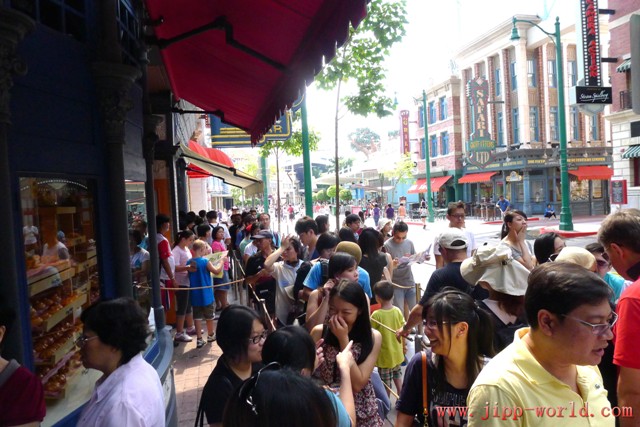 It was one of those times when I let myself turning into a kid that I once was. I had some of my first English lessons while watching Sesame Street so wheeling through a chamber past live-looking characters of the sitcom made me laugh gleefully. I just could not help it. LOL.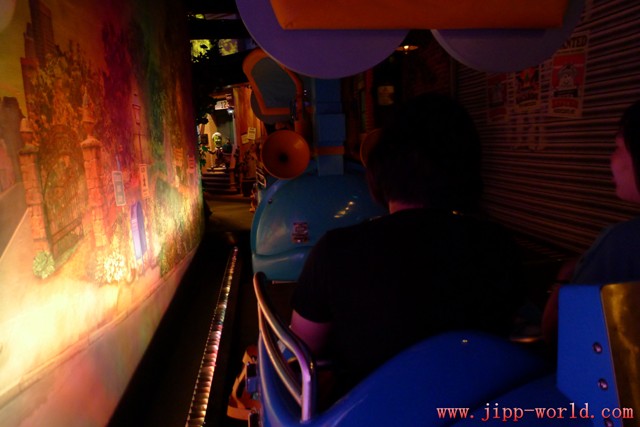 I really had a great time there despite the sweltering sun. Of course I wanted to try all the games on offer but it was not quite possible especially when I had at least 5000 (or probably more) other people all scrambling to do the games as well.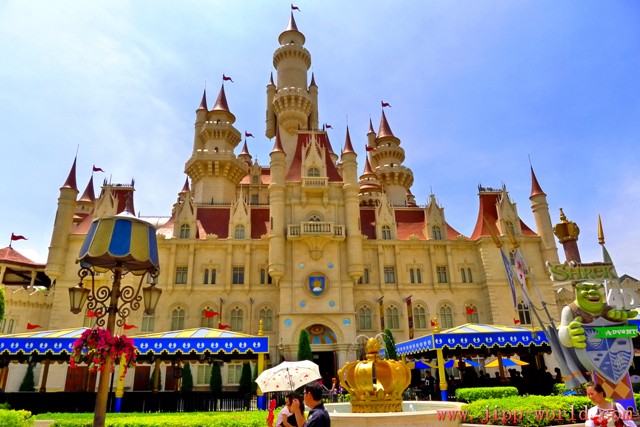 If there was one thing that I wanted to highlight, it'd be the Transformers. It was so OMFG good that I didn't want to leave at the end of game. I really wanted to stay in there forever.
I was thrown into the Transformers world – EXACTLY like in the movie – where the Megatron tried to catch us (and probably destroy us) except that Optimus Prime and the gang were there to protect us. We were thrown around; swirling and screeching in such a maddening rapidity I swear to God I could have peed in my pants – If I didn't. LOL!
I ended my tour at the Universal Studio by getting on the roller coaster which is probably the most nerve-wrecking game in the whole of the compound. It was quite too extreme that it didn't even attract as many people so the waiting (queuing) time was surprisingly shorter than most other games. It was nerve-wrecking, alright, and I had an adrenaline rush but I think it wasn't as nerve-wrecking as the one in Genting Highland. But I did scream a lot. LOL!
I had never spent so many hours at a theme park as I did at the Universal Studio. In fact we were there long enough to watch the final march where all (most) of the characters by Universal Studio processed on the street, drawing loud cheers and applause from the attendees.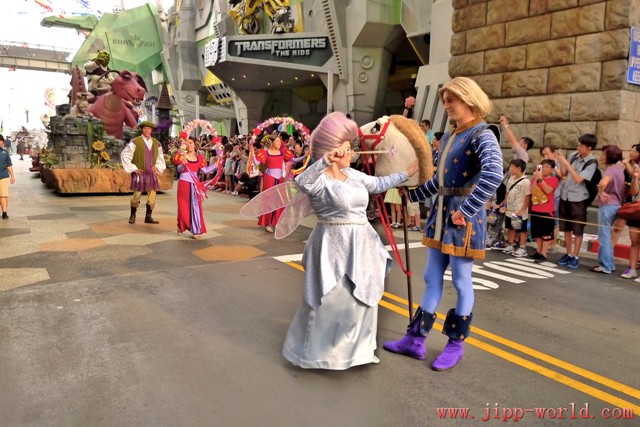 I don't mind going there again but of course that thought is probably running out of time since the 20th Fox Century is opening its own version of theme park in Genting Highland soon !!  *Excites*
Then, it was good to be back at the China Town of Singapore. For me it is one of only a few places in Singapore that have souls and where people DO throw rubbish on the streets – meaning, they are being genuine to themselves. :_D
When it comes to (Chinese) food, nothing can beat the China Town. It's like a whole complex of restaurants you'll be spoiled for choice.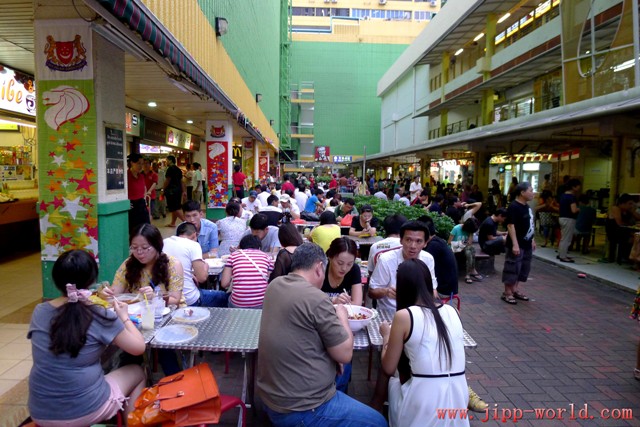 And before I knew it, my weekend trip to Singapore had come to an end. I returned to KL feeling rejuvenated and happy and I just hope that that feeling would stay in me at least until I get on a plane again in two weeks' time.
Yippie!