So, I was back in Sabah for Christmas and later New Year very recently. I spent most of my time at home, trying to catch as much time with the family as I could since I had not been home for quite some time. Time flew by so fast and before I knew it, I had at least a few more days before I returned to my job in KL. I was suddenly desperate to do something quite out of the ordinary.
That was when the idea of climbing Mount Kinabalu came about. It was a very last minute plan. It was more like a substitute to the original plan of conquering Mount Tombuyukon, Malaysia's 3rd highest mountain which is surpassed only by its two neighbors Mount Trus Madi and of course Mount Kinabalu itself.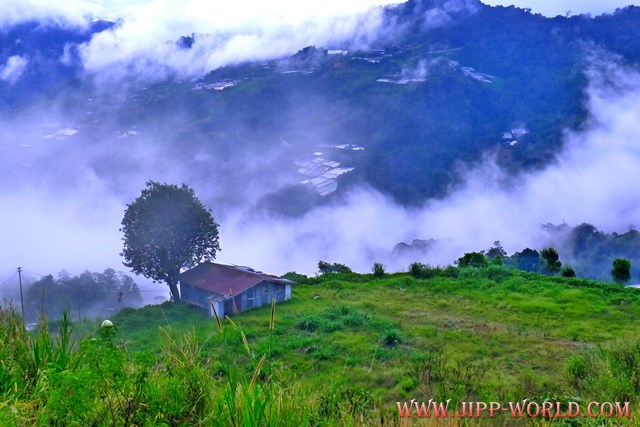 Mount Tombuyukon had to be scrapped (or rather postponed) because no guides were available at that time of the year probably because they would still be recovering from post-Christmas hangover or preparing themselves to usher in the New Year (which of course would involve more drinks and hangovers).
It was so good to be back at a mountain again. I mean, I am more of a mountain person than a beach's. Kundasang is without doubt one of the most beautiful places that Malaysia can offer to its visitors. Mount Kinabalu is like far above the rest when it comes to tourist attractions not only because of its natural wonders but also the significance that it carries to the people of Sabah.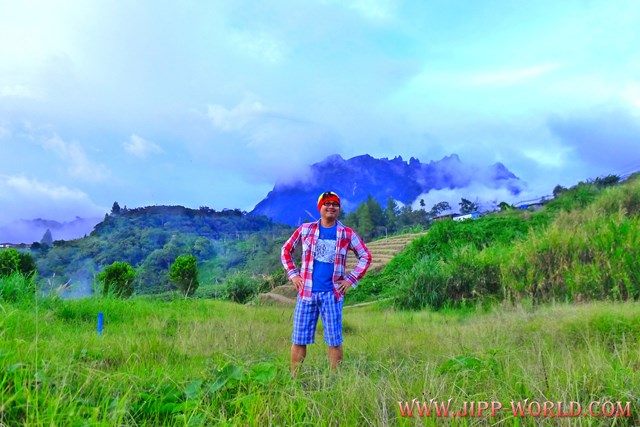 Of course climbing Mount Kinabalu with an overnight stay at Laban Rata requires you to book well in advance. What most people don't know is that they can actually go to Mount Kinbalu almost on a walk-in basis and register for the one-day climb.
But of course doing a one-day climb is not an easy task and certain rules have to be complied with. Climbers have to reach Laban Rata at 11 am at the latest in order for them to be allowed to continue to the peak. Then they need to reach the summit at least 1 pm or they'll be required to return to the base at any point of the climb once that time is struck.
Meaning, you gotta be really really fit to do it.
Well, I was not really that over-ambitious. I was fully aware of the fact that I did not have enough training since the days leading up to the Half-Marathon in Penang. Then all the parties that I went to since the very first night I arrived in Sabah was quite indicative of the fact that I was over-feeding myself with too much alcohol. Alcohol is never good when you are preparing for something quite as adventurous as climbing a mountain. And yes, I'm saying that based on my own experience 😛
But then, it was worth a try. Besides, I missed hiking and I missed being on a mountain again.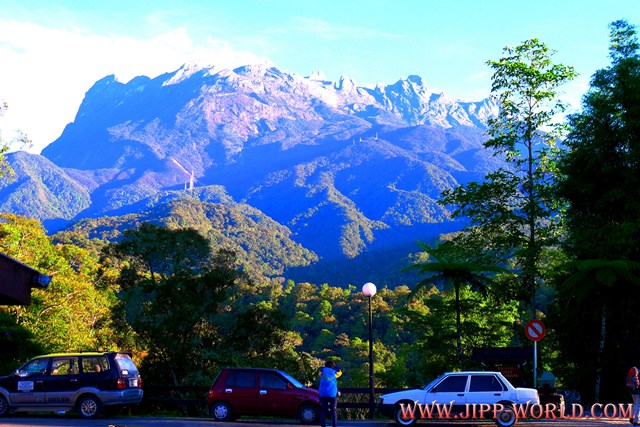 What we did not know was that we should register at Sabah Parks office the day before the climb so that we could start off as early as 6.30am the next morning. Instead, we went to the office on the day of the climb only to find out that it was still close at 7pm. Then we had to wait until it was open at 7.15pm. Then they had to call for a guide to come.
All the registration took quite a bit of time so we arrived at the Timpohon Gate (the starting point of the climb) at almost 8.00 am. We wasted almost 1hr30mins just for the registration and waiting for the guide to come.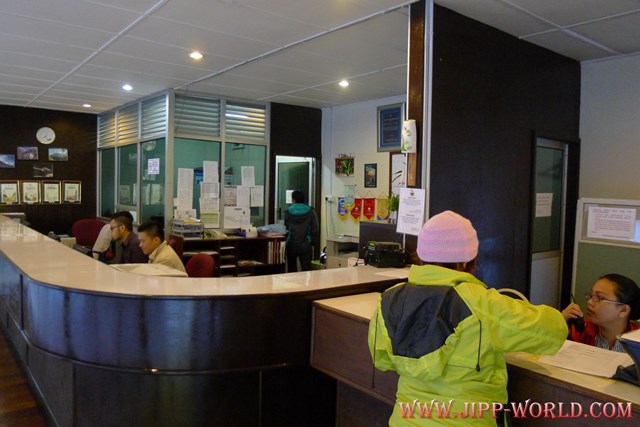 We were so blessed with good weather so we did not have any excuse to be going too slowly than necessary. Doing the first 4 kilometers was not quite a problem. I was doing quite alright.
By the time I made it past the 4 km mark, I was beginning to get a little bit of difficulty in breathing. I guess it was the altitude and the lack of oxygen as the climb picked up more kilometers from the sea level. I was quite sure that I had the stamina and my muscles were doing quite alright but the lack of oxygen was taking a toll on me.
I was quite struggling to do the last kilometer to the Laban Rata rest house where most people would stay overnight before continuing to the peak at 2 the next morning. I arrived at Laban Rata at 11.27 am, about half an-hour past the 'qualification time' of 11 am. Of course, I could still push on. It was only a matter of negotiating and communicating with the guide because we started off quite late anyway.
But then, even after quite some time my partner was nowhere to be seen. I waited for her in frustration, knowing that my chances of continuing to the peak were slowly drifting away. She showed up 1 hour later and I knew instantly that it was the end of our climb. Uhuks!
The thing is, I was not sure if I could make it up to the peak anyway. I was having a little bit of headache – which I assume was a mild syndrome of altitude sickness. I was hungry but I did not have the appetite to eat anything than a few bites of chocolate. It wasn't long before drowsiness kicked in. I felt like sleeping right on the floor of the restaurant.
Mount Kinabalu was blanketed in a heavy fog when I arrived but as I was having my cup of hot Milo, the fogs suddenly drifted away and there it was – the walls of rocks that rose up high towards the sky, glistening under the sun as if covered by snow, except that there was no snow but only a reflection of the beautiful sunlight.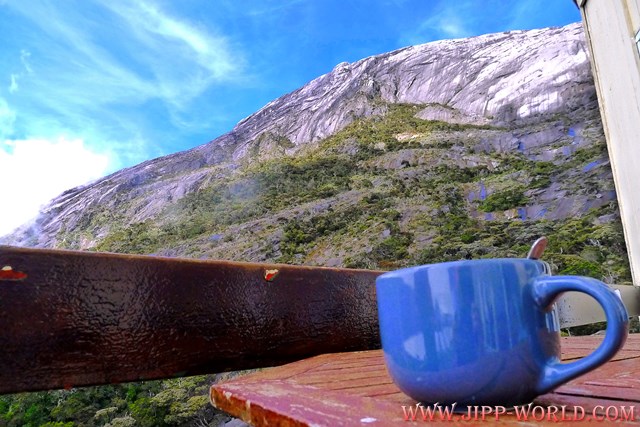 For so many times, I fell in love with Mount Kinabalu all over again.
Returning to the base was not really a problem. This time, I took all the time in the world enjoying the views as much as I wanted to. I walked past some of the climbers that I had earlier bumped into while I was on my way up. Some of them were obviously in pain which I could perfectly understand. I mean, standing at 4089m, Mount Kinabalu requires some level of fitness to conquer.
The descending journey was filled with first-hand stories from the guide who told us so many things about Mount Kinabalu – from the management to the incidences in the past where climbers strayed off the path and lost only to be found dead many days later. He also told us about the incidence where a group of 40 commandos went up to the mountain on their own even after being advised that they should take a few guides with them.
"We don't need guides. We are commandos. We know more of the jungle than the guides. The whole country depends on us to keep the country safe" was among the excuses given as told by Willie our tour guide. I think it was all over the news that they lost their way and in the end it was the guides who had to come to their rescue. Still, it was quite too late for three of them were already dead when the group was found.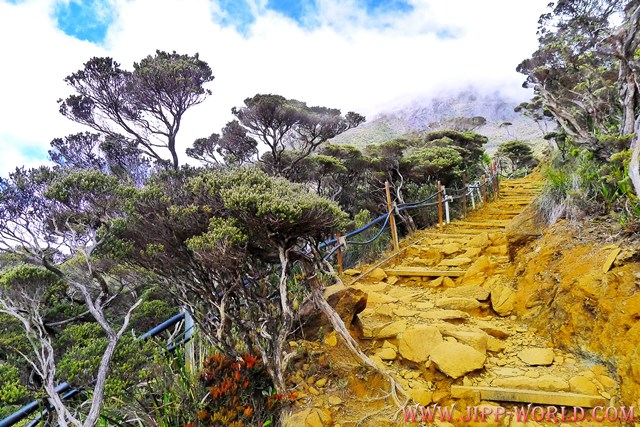 Mount Kinabalu, he said, is not just an ordinary mountain. It has a soul than listens and watches.
We happened to catch up with a group of hard-core climbers who were on their way up in a mission to reach all the peaks (there are 21 peaks at Mount Kinabalu altogether). Through our conversation they told us that they were doing it as part of their preparatory training to a mission of conquering Mount Everest which they planned to do next year (or the year after). They told us about their last trip to EBC and beyond and we jumped at the opportunity to ask all the things that we might need to know before we went for our own EBC trip (Amen!).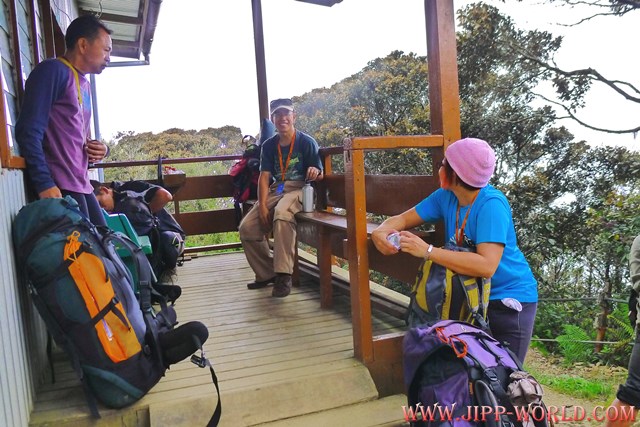 I couldn't help but amazed by the porters whom we bumped into every now and then on our way up and down the mountain. Again I was amazed by their physical abilities in transporting so many KGs on their backs. Although it was quite painful to watch them move up the trail with those heavy sacks on their backs, I was fascinated to see that they could still laugh and make jokes with each other.
I noticed how the guiding job requires the guides to have a passion for the job itself. I had first wondered why they keep sticking to the job when they could probably find some other job that is less physically demanding down at the farms or probably over in Ranau town or even Kota Kinabalu.
Then I noticed that they had built a very close community among themselves which is evidenced by the way they communicate with each other. They'd joke, they make fun and they'll laugh whenever they bump into each other at any point of the trail. They seem to have developed some sense of belonging to a family that they are happy to be a part of.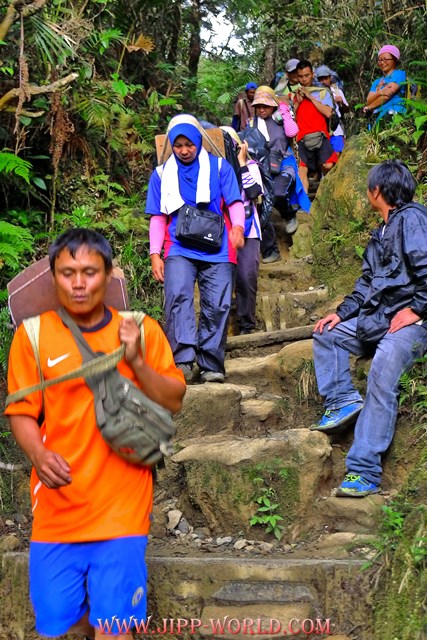 Mount Kinabalu really has a soul that listens and watches. Apart from that, she also has a good sense of humor. The weather was all fine until we were 100m to the Timpohon Gate when all of a sudden rain came pouring down like stray bullets prompting us to run for cover. It was probably a pat on our lazy asses so that we would not linger for too long.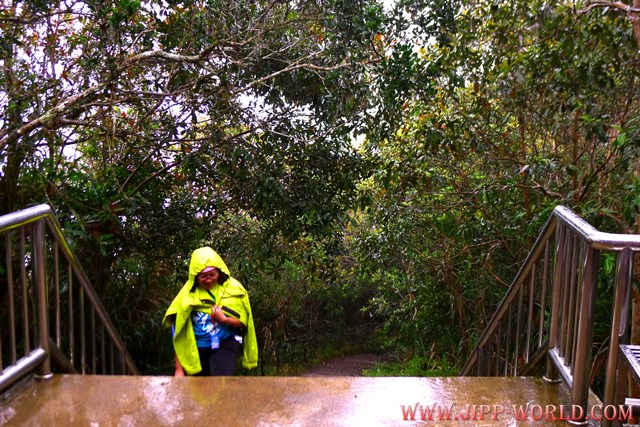 So, it was not really a successful climb. WE didn't make it to the summit but then it was still a good beginning for a year that is almost certain to be a year full of hiking and trekking!
Yippie!