We woke up at about 4am the next morning, first to a drizzle but it dissipated miraculously just when we were about to take off. What was supposed to be an easy hike turned into a disaster for me. The fact that I did not eat anything like I'd usually do whenever I go for a climb made it even worse. I tried to force a spoonful of rice that I bought the night before but my throat just would not take it. IN the end I ended up trekking up to Hemkund Sahib with an empty stomach. It turned out to be a very huge mistake.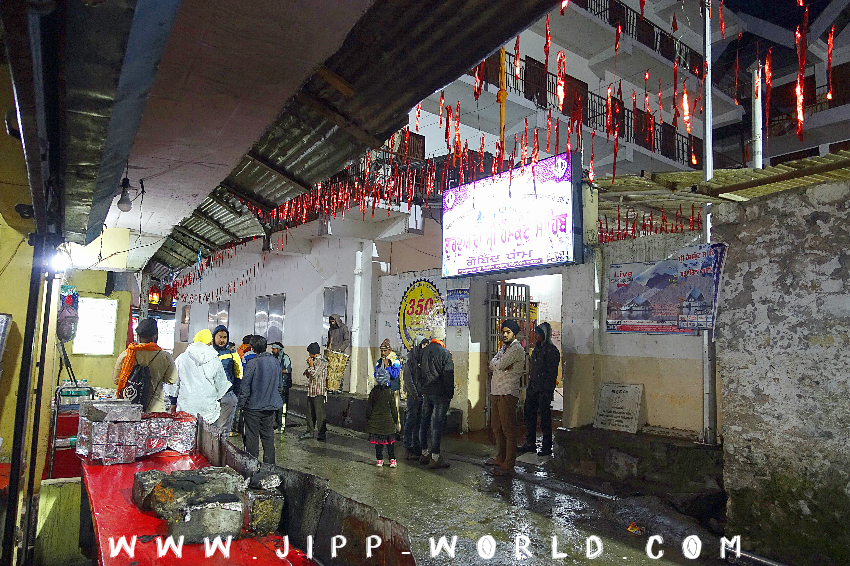 Almost immediately I could feel the lack of energy in me. As if the lack of energy wasn't enough to make things worse, I had a fit of pain in my stomach. When I first found a toilet, it was not really there yet so I thought may be I could still go at least until I found another toilet. The problem is, there was no another toilet – ever. I pushed on, hoping to find another toilet but there was none. I tried to go faster but going too fast had taken a toll on me. I was going against a drastic change in elevation so the air was thinning fast. I was struggling to contain my painful stomach and quite at the same time trying to manage my breathing which was becoming more and more heavy as I took on more elevation.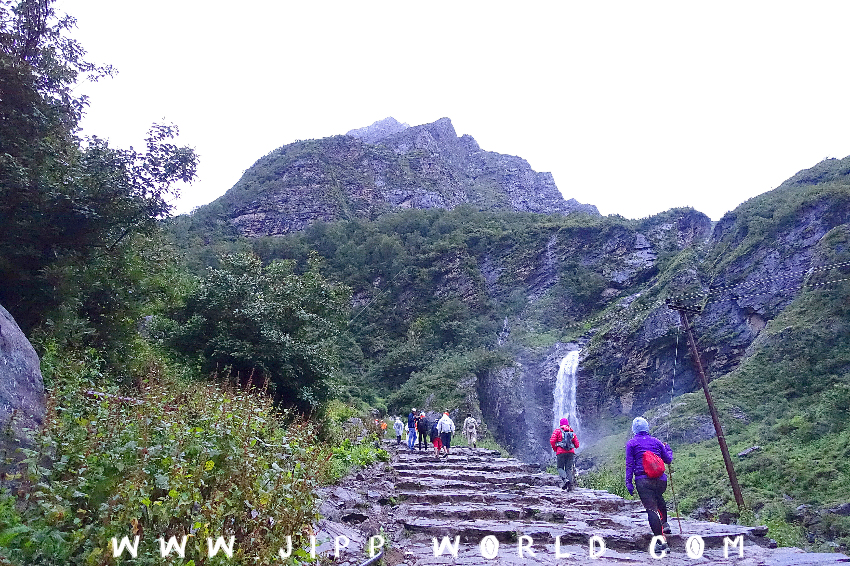 One thing about climbing to Hemkund Sahib is the fact that there were no trees for me to at least take some cover while getting my business done. There were rocks and boulders but most of them were too far off the trail and getting to them might be too dangerous. And there was a continuous stream of people all going up to the temple so there was almost a zero chance of doing my business without getting spotted by someone. And then the people were so super friendly that they'd try to make a conversation with me at every chance so there was no way that I was gonna make a detour without somebody calling out and ask "are you alright?". Like seriously, they were all so friendly and helpful and could be overly chatty.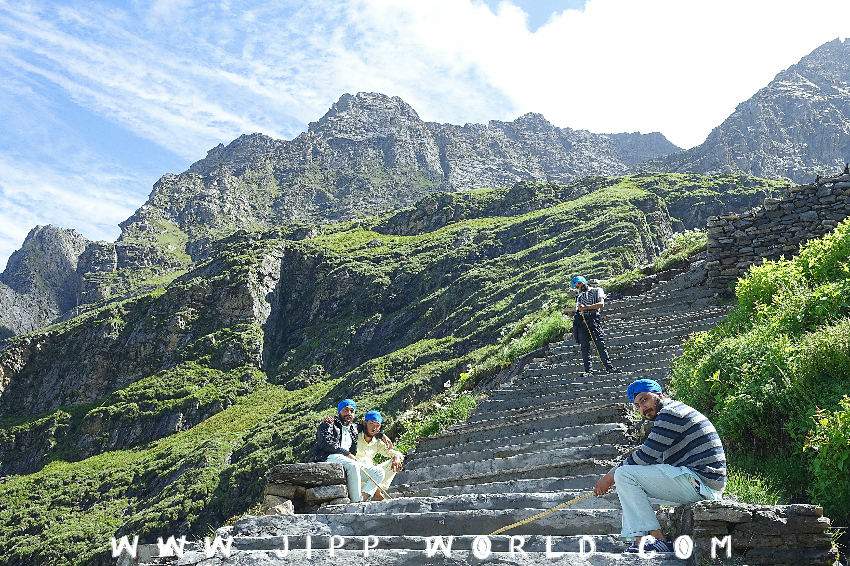 By then it was too late the return to the only toilet that I had first found. I was already struggling with my breathing so going down might be possible but going back up would waste at least a few hours of my time and there was a limitation on the time people are allowed to stay at the temple before they are required to leave.
Then I spotted a group of Sikh pilgrims who suddenly walked off the trail to do some sort of short-cut and returned to the trail on the other side of the zig-zag. Quite compulsively I trailed behind them until I found a good spot to do my business among the bushes without the people seeing me from the trail. I waited for the group to walk further away and pretended like I was taking a rest and enjoying the mountain views, which at 4000m were spectacular.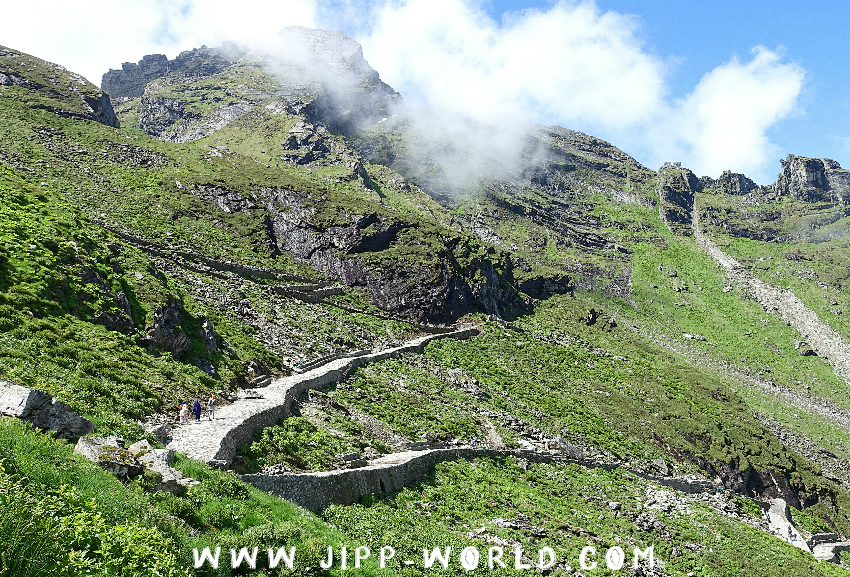 When I was quite sure nobody was looking – I snapped at the opportunity and did my business almost in no time. It was such a great relief when I let it all out and everything suddenly became much easier from then on. I felt so light and I could finally focus on my climbing and enjoying the mountain views more. Every now and then I'd take time to make a conversation with the pilgrims. Some of them came from as far as Iran but most of them came from Punjab in the North of India.
I knew I was nearing the temple because I could hear the live mantra that they featured quite loudly on the loud speakers. The last hundred meters of the trail consisted of a very steep stairway but my excitement kinda pushed me to climb further and further on until there was nothing more to climb.
I had arrived at Hemkund Sahib – which at 4630m – is the highest Sikh temple in the world!
Hemkund Sahib has a very interesting story. The site where the temple was built on is believed to be the place where the tenth and last Sikh Guru, Govind Singh spent years meditating. According to his autobiographical account in the book of Bachitra Natak (probably Sikh's version of Holy Bible), the place was described as a lake 'adorned with seven snow peaks'.
It was heavy with mist when I arrived so I could not really see the seven peaks. There were times when the mist would pave way and I'd see some of them. There were streams of water flowing continuously from the mountains right to the lake, providing such a spectacular view to visitors. Pilgrims would usually go down to the lake to purify themselves – against the freezing water – and for a moment I wanted to do it but changed my mind after poking a finger into it. It was so fucking cold and my finger immediately felt numb. Submerging one's self in the water might require a divine intervention and I did not feel there was any for me while I was there. LOL.
I took some time to go inside the temple where pilgrims would come in to pray and do some offering. I was told that the prayer session is being telecast live on TV so that friends and families could watch them do the prayer and offering from home. Somebody at the front was on the microphone reading out the mantra – or rather singing it – and the pilgrims would take turn to come forward to do the offering (or probably getting a blessing). I briefly joined the pilgrims who were mostly sitting on the floor and prayed in my own way, thanking God for the opportunity to be in such a great and magnificent place.
Being different from the rest of the people there who were mostly Punjabis, there was no way we could ever avoid the attention from the pilgrims. They'd come to us and asked to take pictures with us. It was kinda annoying in the beginning but we began to enjoy it after awhile. It was one of those rare moments when we felt like a bunch of celebrities or something. One of the best things about being at the Hemkund Sahib is the free meal that they provide to visitors. I had the best of hot dhal when I was there and I shamelessly asked for another bowl when the first bowl was not quite enough to satisfy my needs. Only then I realized how hungry I was.
After spending a couple of hours or so at the Hemkund Sahib, we descended back to Ghangaria. This time I took all the time in the world to take it all in – something that I was deprived of when I was ascending due to the problem with my stomach. It was always exciting to be on a mountain but it was even more so when you knew you were in the Himalayas surrounded by beautiful ranges of mountains. I knew somewhere among the ranges was the highest mountain in the world.
If there was one thing that I hated most about the climb to Hemkund Sahib is the sheer degree of exploitation against animals. One of the businesses that the locals do at Ghanghari is to bring the pilgrims up to the temple on horses. The horses don't seem to be well-fed and their sizes don't seem to be meant for carrying humans. We are talking about a very steep climb (and down) and the horses seem to be so struggling with carrying the loads especially those of XXL type(no pun intended).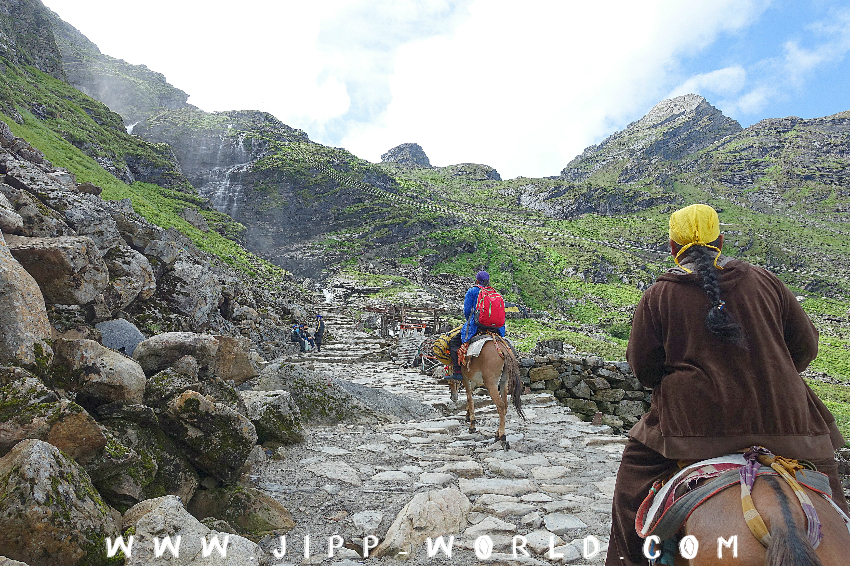 I couldn't bring myself to looking at them every time I had to pass by one so I'd usually look away before I caught their eyes. Their eyes would stay in my head and might spoil my mood for the day or week. I'd like to think that they were doing alright, that it was only me and in me but the wounds on the horses' bodies told me that they were not (doing alright). The horses obviously got their wounds from the traction implied upon them by the saddles or probably the boots used by their riders. I wouldn't really say much if those wounds were not terrible but they really were. Some of the horses had bloody skin-holes all over their bodies and I could imagine how painful it was for them to work so hard with peeled off skins.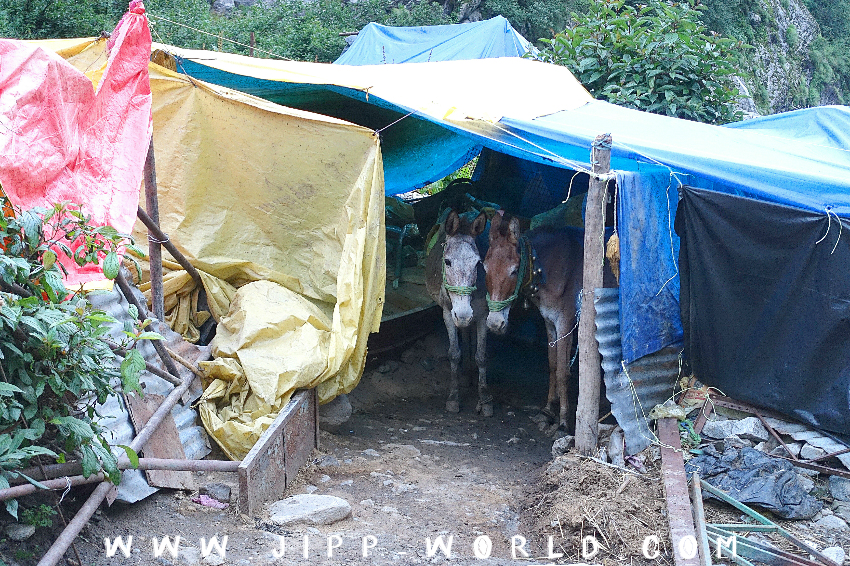 I really hoped that the horse-riding business will someday be laid off and replaced with something more animal friendly. I did see how some of the pilgrims were carried in a rattan basket – usually one person carrying one person – while some on a carriage carried by 4 persons. At least they can always say 'stop' when they are too tired to go on or even worse – hurt. I can't say quite the same about the horses. Poor animals.
It was almost 4pm when we arrived back at the hotel. There was nothing much to do but enjoying a good rest for the evening before going for the most anticipated trek up to The Valley of Flowers the next morning.
It was what we called the ultimate destination of the whole trip.