It was our 5th (full) day in New Zealand. It would be the day when we'd do the longest leg of our road trip in New Zealand, covering some 400 km from Christchurch all the way to Queenstown. A non-stop ride would take around 6 hours from end to end, but of course with so many places to see along the way, we did not intend to rush through. In fact, it was the part of the road trip that I was so looking forward to, so when the day of doing it finally came, I was super excited.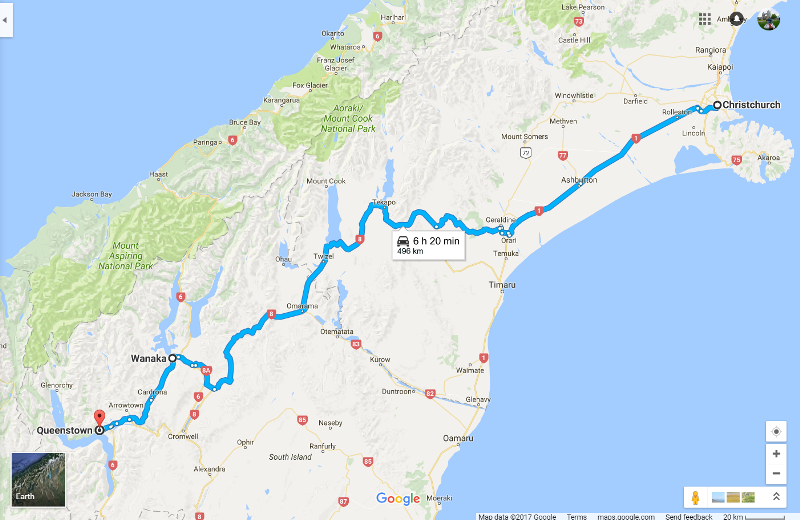 Starting off early from Christchurch, we wheeled off on the Main South Road, across unending stretches of pasture and farmlands. They were beautiful – I had no doubt – but they became quite monotonous after a while. Then it all changed when we arrived at Lake Tekapo. It was one of the lakes in New Zealand that I had heard so much about so it felt surreal to be finally there. I wouldn't say I was really wowed by it, I had seen more beautiful lakes before, but the blue-ness of the water really captivated me. I didn't know a lake could be that blue. It looked surreal, almost like a painting or something. I was there when the South Island of New Zealand was experiencing one of the driest summers in years so the grass was mostly dead but still the beauty was there.
I went to see the famous chapel, which I had first seen and known about when I browsed Lake Tekapo on Google Earth. My further search had led me to the fact that it is one of the most pictured churches in New Zealand. I was not at all surprised though. It is so beautiful and located in a very perfect setting. I came in and said a little bit of prayer – mostly thanking God for the opportunity of simply being there and witnessing it all – the stunning beauty, the ambiance, the calmness – everything. Just being there made me feel so relaxed and calm. The benches face directly towards the lake and I could see the lake and mountains on the other side through a huge glass panel placed just behind the altar. I wish I could stay there longer but the road trip had to continue.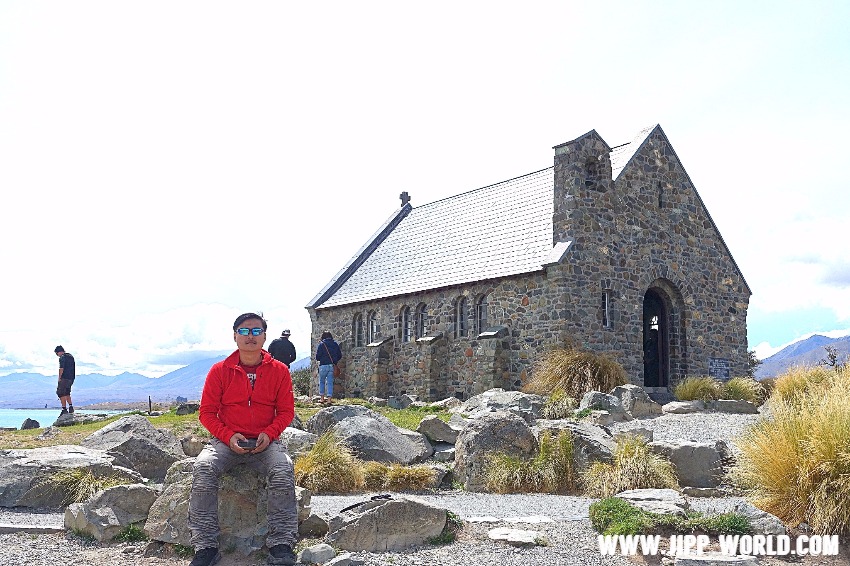 Then from Lake Tekapo we continued driving to another lake called Pukaki. Again the blue waters really captivated me. I could see Mount Cook on the other side which at 3764m is the highest mountain in New Zealand. This mountain was made famous by Sir Edmund Hillary because it was there that he spent so much time of his time to train before he went to Nepal and became the first person to ever conquer Mount Everest. As somebody who is very much into mountain climbing myself, I felt so blessed and privileged to be there and seeing the famed mountain even from a distance.
Driving on Southwards, we stopped at a small town called Twizel for lunch break. Twizel was listed as one of the filming locations of Lord of the Ring but the exact location was in a private land and going there requires joining a tour, which was not cheap. I didn't even bother to consider putting it in our list of must-dos. New Zealand is a beautiful country, I had no doubt about it, but then it is a country that is full of fences and private lands. Almost all the beautiful filming sets in the LOTR and The Hobbit trilogies are located in a private property so it's not like we can just come to those places to see them for ourselves.
That is where the Himalayas differ. Over in the Himalayas you tend to have the whole valley all to yourself and you are free to roam around as long as you've got the time and energy. For me, Himalayas are certainly in its own class that cannot be matched by any other region on this planet. But I'll write more about this in another post.
We were in our last leg of the journey when somebody suggested to me (on facebook) that we go and check out another South Island's top tourist destination called Wanaka. It was an impromptu detour but it was worth it. Wanaka is another lakeside town and was famous for beautiful ski resorts. Of course being there during summer means there were no ski activities but the view was breath-taking nevertheless.
Also known as the gateway to the Southern Alps' Mount Aspiring National Park, it was fully packed with summer holiday-makers when we got there and it was not easy to find a parking space. It is probably less known compared to its sister town Queenstown but it really is gaining popularity among adventure seekers. More and more people opt to come to Wanaka for sky diving, water-sports, jet-boating, hiking and many more other adventurous activities.
I did a little bit of sun-bathing (with my clothes on of course) in Wanaka before continuing on to the place that I had always wanted to go to since the beginning of time – Queenstown. The landscape was beginning to take on a dramatic change. The hills became higher and higher and the road became more and more of a zig zag as we moved further towards Queenstown. The beauty was unmistakable. I was beginning to see more familiar landscapes – those that I saw in LOTR movies and I remember saying to myself that "those are what I had come to New Zealand for".
Some of the hills looked more like pieces of metal which have been repeatedly hammered creating bends and curves all over. The landscapes were unbelievable.
We were driving along a beautiful valley when something caught our eyes. Dozens of bras of all colors and sizes were hung along a fence in support of New Zealand Breast Cancer Foundation. There might be no reason for me to be really surprised but I just did not expect to bump into something like that in the middle of nowhere.
So it was quite late in the afternoon when we finally got our first glimpse of the Queenstown valley. The valley reminds me of place that I really wanted to go to in Italy called Tuscany. We stopped the car and took a little bit of time to enjoy the breath-taking scenery. It really was made for a perfect picture postcard.
I really thought what I saw from there was beautiful enough – until we wheeled further off towards Queenstown, then I realized that we had not even seen anything yet. It was in Queenstown that I finally saw why New Zealand was considered one of the most beautiful countries in the world.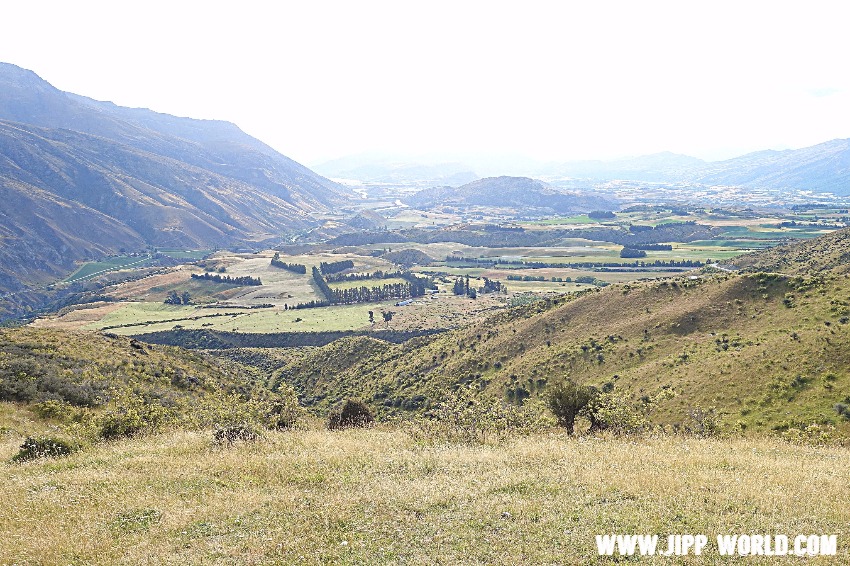 There was absolutely nothing that could prepare me for the beauty of Queenstown.