Being so famous as it is, we actually saved Kuta as our last destination in our 1-week vacation in Bali. After spending 2 nights in the laid-back Sanur, it was finally time to hit into what has always been considered the most 'happening' area in Bali – the epicenter of all the excitement, night entertainment and beach life which is what Bali is most famous for.
After being dumped by the taxi driver somewhere along a backstreet in the Legian area (don't not believe if a taxi driver says Legian is far from Kuta and hence extra charge – they are located so much next to each other you can't even tell if you're in Legian or Kuta), we had to ask around before we managed to locate our hotel, a very budget accommodation lodge called Sayang Maha Mertha.
It wasn't the worse hotel we had ever encountered. Being close to the beach, there was definitely something bitchy about the hotel room.  LOL!
KUTA was far from how I had expected it. I really thought it was more or less like Sanur where people can just lie down and relax somewhere without being disturbed by the hustle and bustle of a city.
Kuta for one is a damn busy town with massive traffic jam and puzzling road system and crowded streets. The possibility of getting a parking space is next to zero so hiring a car can be the dumbest idea of all.
The traffic can be quite intimidating for somebody who has been raised in a state with the least number of motorcycles in Malaysia. I was actually having a second thought before I managed to muster up enough courage to hire a motorbike. I mean, seriously, the traffic is just so so crazy.
Of course the first thing in mind was to look for something to eat. In places where everything is commercialized like Patong in Phuket and even Bali itself, prices of food can be soaring high I'd rather take for granted the pegging of prices of meals at food chain restaurants such as Mc Donald's and KFC.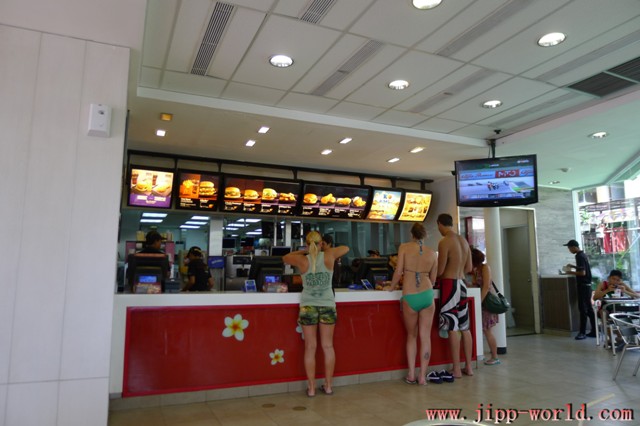 Having seen quite a so many beaches in my entire life, I gotta say that Kuta Beach is not bad at all. The high-crested waves driven by the strong wind from the Strait of Bali make Kuta Beach such a perfect spot for surfing activities. The tropical sun that cast its rays almost all year long makes it such a perfect place to sun-bath.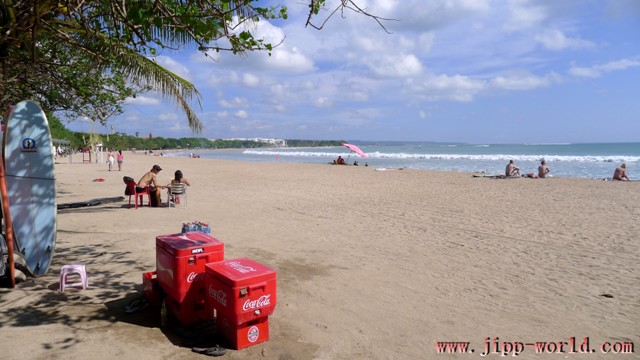 The fact that Kuta commands one of the highest concentrations of western tourists in South East Asia had taken its toll back in 2002 when a bomb was detonated right smack in the heart of the entertainment area in Kuta.
More than 200 tourists of which mostly Australians were killed in the bombing and it remains one of the deadliest terrorist attacks the world has ever seen.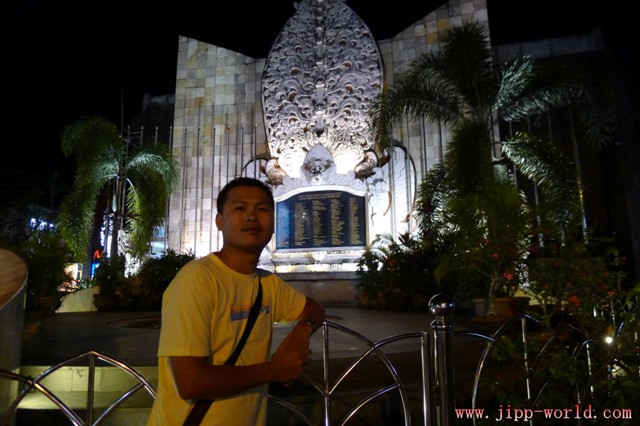 I was told by Made the driver that the next 3 years after the attack had been most disastrous to the tourism industry in Bali.  Businesses associated with tourism were tumbling down and hotels were deserted so much so that some of them had to offer up to 80% discount from their normal rate. The situation was made even worse when a second bombing ensued although it was foiled down to a much smaller scale.
"A lot of people in the hiring businesses were forced to sell their cars off. Life was so hard for us back then", he had said.
So – after coming back to Kuta from Ulu Watu where we almost became part of the monkey business there, we spent  some time roaming the streets before deciding to venture into one of the most 'happening-looking' pubs within the area. We could even see the Ground Zero monument that marks the exact location of the 2002 bombing just across the road.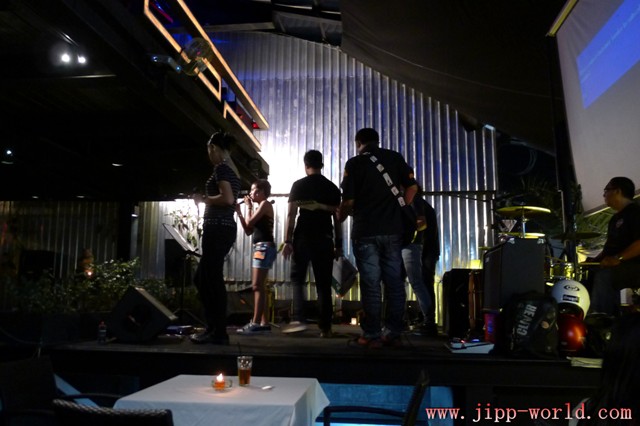 A local band was there to perform a series of – thanks God – quite up-to-date songs, although I found myself not quite impressed by their performances. Ever since I watched live band performances in Manila, I found myself not so easily impressed by any live band performances in any other places that I went to. Manila has really spoiled me 😀
And my ordering San Miguel LIGHT just to spur the mood had only made things worse. It made me wish even more that I was in Manila instead of Bali.
It must be well past midnight when the exhaustion of riding on a bike the whole day finally dawned on us and we decided to call it a day.
And please please please, always be sure where exactly you parked your bike when you're in Kuta because I assure you – on my grandma's grave – that you're going to be so sorry if you are not.
We must have looked like a pair of loose nuts to the passersby as we wandered back and forth trying to remember where we had parked our bike. Believe me; with long rows of motorbikes parked alongside the road, they'd look all the same even to your sober eyes.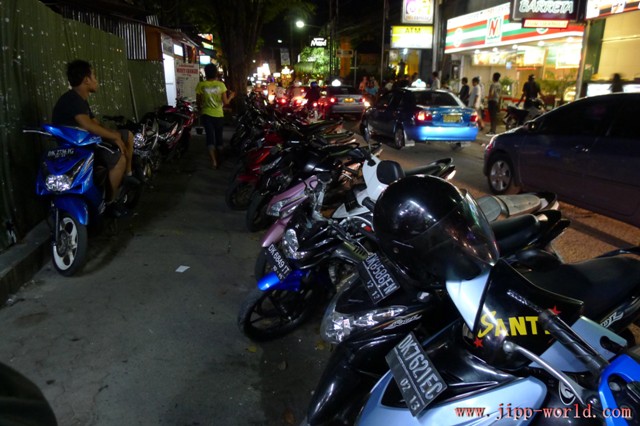 While Ulai had always been struggling with her lack of sense of direction (and she admitted it har har har), for once in her life the Object Locating System in her head had somehow worked out quite well that night and she managed to locate the bike. Hehe.
It must have been the Quick Fuck that she had had earlier at the bar. LOL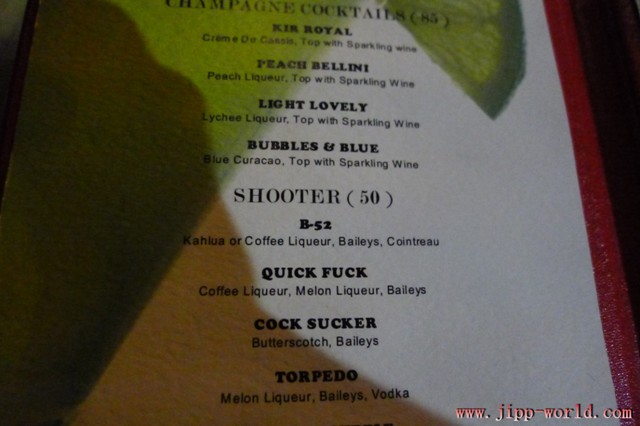 I went to sleep that night with the visual of the temple on a tiny island in Tanah Lot. Tanah Lot we came – and our trip to Bali would be complete.
It would be early the next morning when we found out that Tahah Lot had to be spared for another trip. I woke up to find out that Ulai was running all over the room, scooping all her belonging with her tiny hands and squeezing them into her backpack. She was obviously in distress.
"What are you doing?", I mumbled as I tried to gather all my senses against the morning sickness and a little bit of hangover.
"I took time to check my ticket before I went to sleep last night and it turned out that our flight today is actually at 8am".
TO that I found myself immediately jumping off from bed, hastily get dressed, err I mean changing cloth, and scooping everything into my little backpack the quickest I could. Minutes later, we were already in a cab heading towards the airport.
We didn't get to bid farewell to the marvelous city of Kuta and Bali as a whole, not in the best fashion that we wanted it. Lesson? ALWAYS DOUBLE CHECK YOUR FLIGHT TICKETS!
So, yeah, we missed Tanah Lot but then it's always good to leave something off the list so that we can always come back for them in the future (sounds familiar?).
When I later asked Ulai if she was frustrated that we didn't get to go to Tanah Lot, she was fast to answer "NO. Not at all. WE have a lot of Tanah Lots in Ranau". LOL. I am sure she does.
My flight back to KL from Bali would always be remembered for my first sighting of active volcano from the air. Isn't it amazing? A volcano from the fucking air! I could almost see the waters boiling in the crater. It was a sight to remember.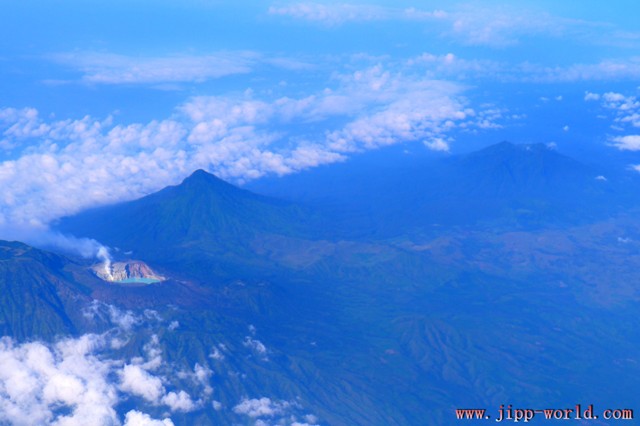 Having been to Bali myself now, it's not that hard to figure out why millions of tourists flock into this Indonesian island every year.
The single night that I had spent in Kuta as the epicenter of night entertainment in Bali had been instantly overshadowed by my fond (and durrrrty hehe) memories of Patong in Phuket. Patong is definitely far more alive and energetic you tend to lose your time track once you let yourself submerged in its vibrancy.
But I gotta say my favorite part of Bali is Ubud and its countryside. The amount of artworks and galleries in Ubud is just so unbelievable and the countryside is just so – OK, don't get me started again. I need to put this post to rest now. 😛