Ahh, I love my job. Flying into one corner of the country in one week and another (far) corner in another. I was in Kota Bharu for 2 nights, then I returned to KL for the weekend before flying off to Kuching on Monday.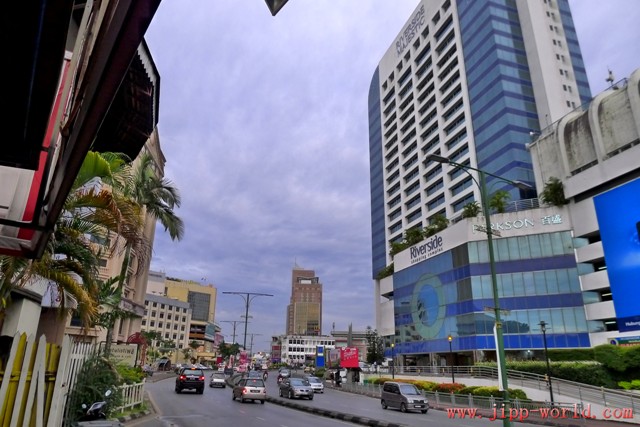 It would be my second visit to Kuching after visiting it for the first time back in 2010. Somehow this time, I got to see more of the city than I did back then. I don't know if it was me or Kuching really has changed a lot. Either way, Kuching has really fascinated me this time.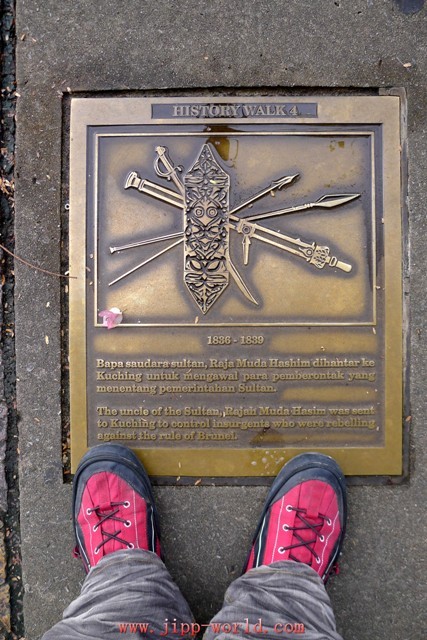 While I couldn't help but noticing the existence of so many new tall buildings, it was the rows of old shops that caught my attention almost immediately. They remind me of those beautiful rows of old shops in Penang and Malacca. Walking through them makes me feel like I am traversing back in time. It wouldn't be long before they are engulfed in the immenseness of high-rise buildings but I'd leave that for Kuching people to deal with.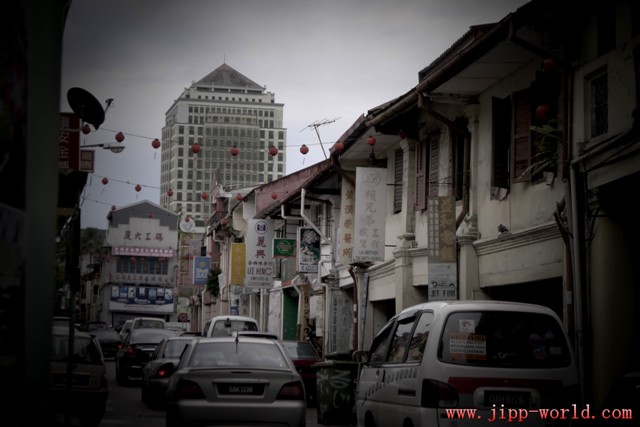 I bumped into so many handicraft shops which I don't remember having seen back in 2010. I shook my head in disbelief when I thought of the shopping spree that I did at a tiny handicraft shop over in Miri just less than a month ago, thinking that I might never come across a handicraft shop with such a variety anywhere else in Sarawak.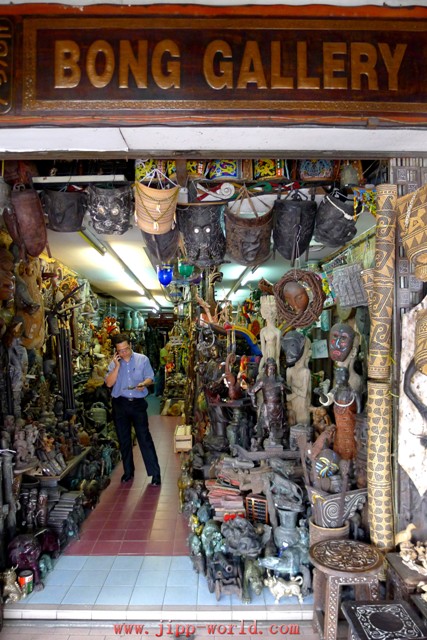 Some hamsap friends in KL had asked me to buy this shit for them. They are said to be of a great use when one is having a toothache. I heard they can be used for another thing but I'm not quite sure what it is. 😛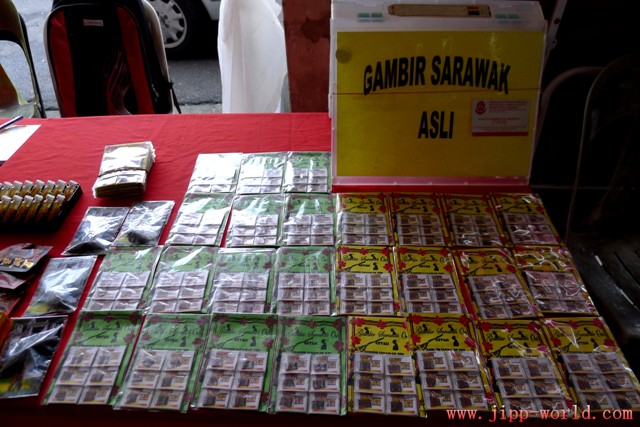 I had come to see why Kuching is always compared to Penang when it comes to availability of food. I mean, seriously, there seems to be a place to eat at in just about every corner of Kuching.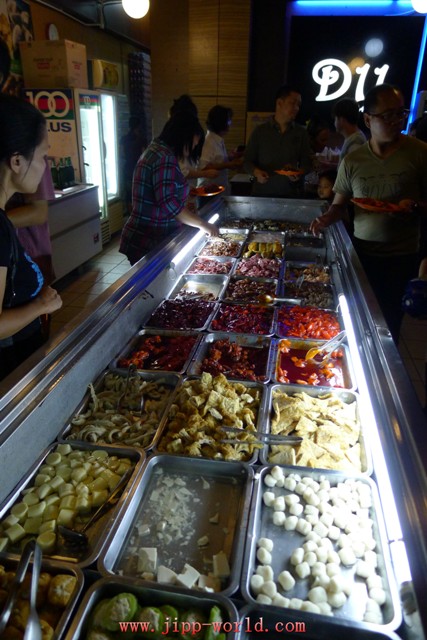 Of course, I couldn't be in Kuching without getting a taste of its most famous signature cuisines – Kolo Mee and Sarawak Laksa. While I had always thought that Kolo Mee couldn't really taste any better than it's usually plain and bland taste, the one that I had nearby Penview Hotel was so damn good I can still feel the taste on the tip of my tongue up until now.  Nyum nyum.
Kuching that I saw this time was a very polished one. The India Street has been paved so beautifully it feels so relaxing to be traversing on it.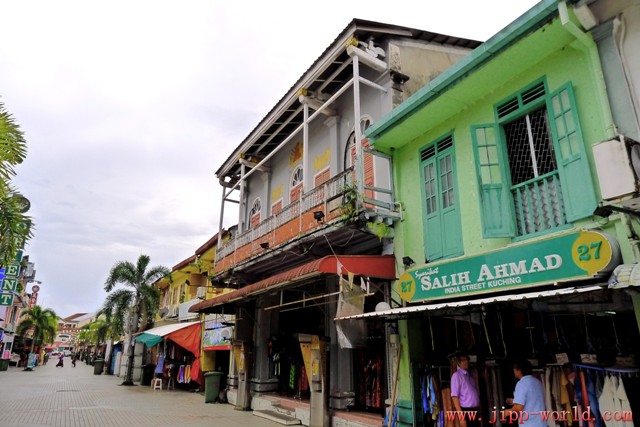 The waterfront which is probably the most famous landscape in Kuching seems to have undergone a lot of refurbishments over the years. There are new food stalls and restaurants to add more attraction to its ever relaxing atmosphere. One of the things that I first noticed was the new walkway that extended out over the other side of the river.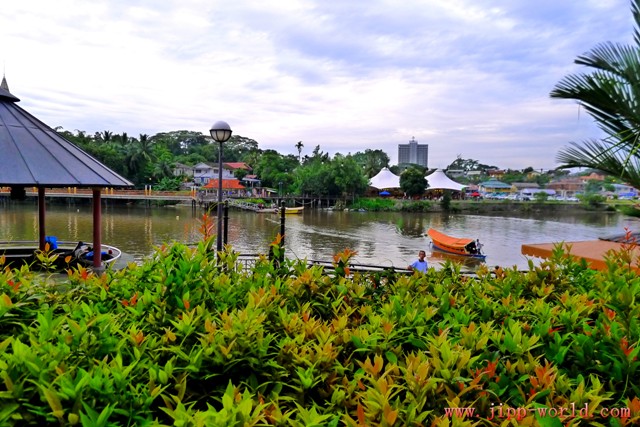 I got to experience crossing the river on one of the famous boats this time. While I had always thought that those boats were 100% manual, I had come to find out that they were actually motor-driven. Still, the boats need to be navigated by experienced boatmen.
There have been plans to build a bridge to connect one side of the river to the other which means the end of business for the boatmen. The people of Kuching seem to have so far been successful in keeping the plans on hold. While I have always been in favour of improvising the public transport, I am not really sure about this one. Some things are better left unharmed to be passed down and enjoyed by the next generations. Sometimes these are the things that shape up the image of a city.
Of course I got to visit one of the kek lapis shops this time. I didn't get to do it in my previous visit, so I was quite excited when I entered the shop and found a large spread of sample cakes, all ready to be eaten FOR FREE. I mean, seriously, they've got all kinds of flavours with a variety of colours and names.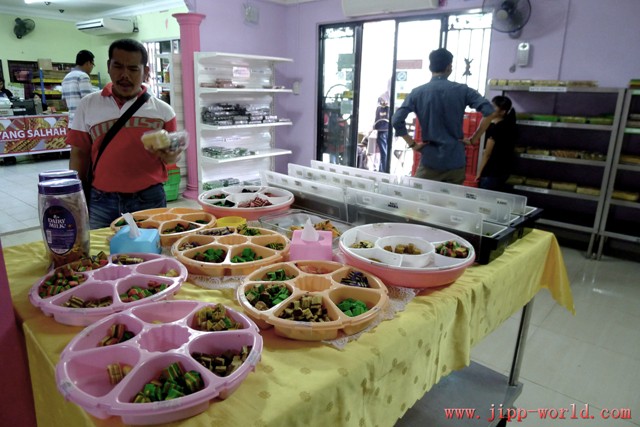 Then I got to see the just as famous ikan terubok for the first time. It was funny how I had heard a lot about it but only this time did I get to see them in real. They are the Sarawakian version of salted fish – only these ones are wet and not dry. Our impromptu tour guide gave us some tips on how to know which ones were still fresh and which ones were not. They secret lies in their eyes. LOL
Of course the best thing about visiting Kuching is the opportunity to meet up with my Kuching friends. Some of them I had not seen for so many years so it was so good to see them again and catch up with each other's life.
One of my plans in Kuching was actually to climb up to Mount Santubong at least before I returned to KL on Saturday evening. I had even brought with me my trekking shoes and hiking attire. But of course I had to say no to it this time knowing that I was going to meet up with my friends over beer on Friday night. If you want to see what Sabahans and Sarawakians share in common, go join one of their parties. 😀
I left Kuching with a laden-heavy head as if it was going to explode anytime any minute. Thanks God I arrived in KL still in one piece.
Kuching always gives me so many reasons to come back for. Mount Santubong, for instance, is still not ticked off the list but there's always next time.