So, taking the advantage of staying in KL, I did a little bit of weekend escapade last week, this time I went to Krabi on the west coast of South Thailand. Despite most people's belief that Krabi is an island, it is actually not. It is part of Thai mainland which makes it reachable by vehicle from Bangkok and even KL.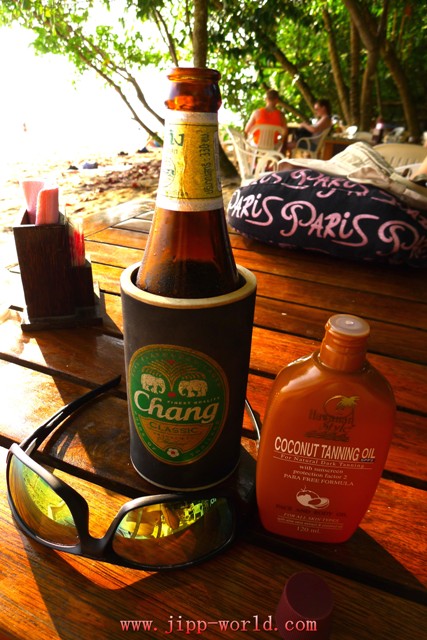 The very first thing I realized about Krabi was that, it's very expensive. From meals to drinks and even accommodation – everything is quite expensive. Cash was running out much faster that I had expected. Thanks God I was only there for a couple of nights so I wasn't really worried.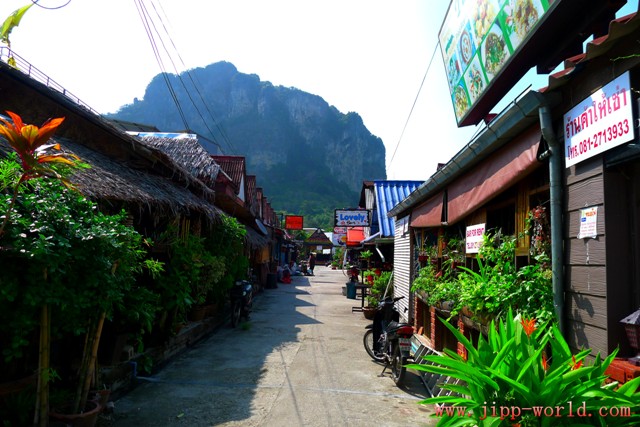 It was the high season in Krabi so it was a little bit of a risk for us to go there without booking beforehand. Accommodation in Krabi is quite aplenty but again it is quite expensive by average. We stayed at Krabi Heritage Hotel which was just a few minute's walk away from Ao Nang beach. It was a hotel that we found after spending the first hour or so surveying around and even got thrown out onto the street after saying no to a discounted hotel room. LOL!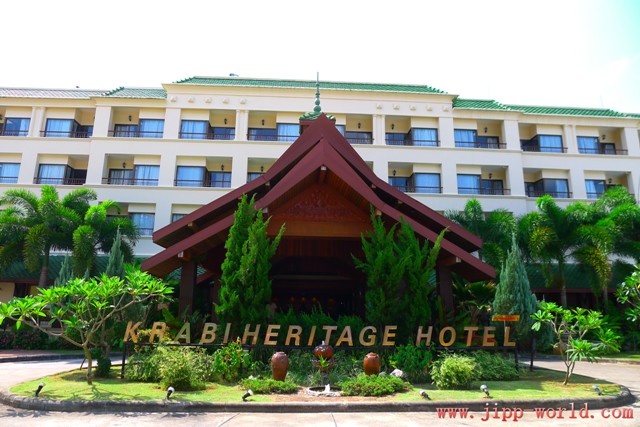 Priced at 3500 baht per night, I could actually get a much better hotel room for that price back in KL. But I gotta give my double thumps up to the breakfast and their hospitality. The beautiful swimming pool added more to its charms.
I am not a big fan of beaches. I'm more into mountains so I'm not really in the position to comment more than necessary.  The beaches are OK but I didn't catch myself gasping for air in amazement. I've seen better beaches in Sabah and probably some in the Peninsular of Malaysia.
I think one of thing that brings people there is the people itself. People go there to spend a holiday in the presence of others – in their sexy outfits of course. The so-called beach parties also play a big part in making Krabi such a tourist magnet although they are probably far less raunchy than those at Bangla Road in Phuket.
Krabi doesn't seem to a place of choice among youngsters though. I realize how the tourists at least at Aon Nang beach were mostly elderly, probably retirees who want to spend their retirement time lazing around without having to physically challenge themselves with (other) outdoor activities.
I finally got to do something I didn't get to do when I went to Phuket 4 years ago because of the bad weather – island-hopping! While I did enjoy it very much but I just don't think it really was worth all the fusses. You go there to let yourself suffer under the sweltering hot sun for a one whole day. I've never been exposed to the sun as much as I was when I was doing island-hopping in Krabi.
I liked it in a way that I wanted to feel how it was like to be suntanned. I turned it to my own advantage but if you go there worrying about darkening your fair skin, then you have every reason to be worried. They didn't create sunblock for nothing. LOL!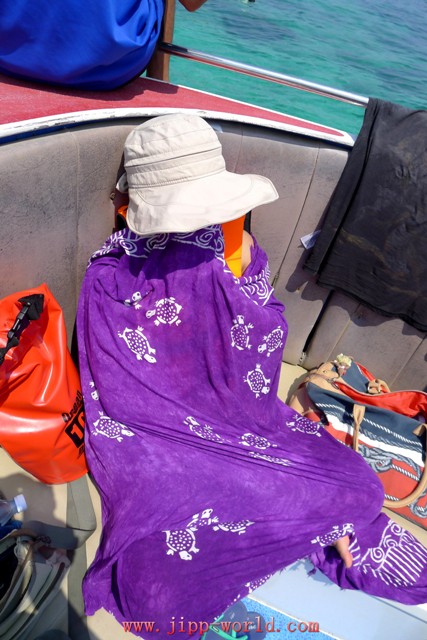 Even the famous Maya Bay whose fame was gained through the filming of the blockbuster movie The Beach failed miserably to impress me. I think it used to be so beautiful but the constant influx of visitors into that area has spoiled it pretty badly. It was obviously spoiled by its own fame.
I'm finally sure of one thing, that Halong Bay in Vietnam is much more beautiful. The waters are serene and calm but not quite at the Andaman Islands where the ocean is a bit turbulent and cramped with boats trying to pave way for each other.
If there was one thing that's worth a highlight, it would be the fact that I did my first snorkeling at Andaman Sea. It was my first experience of watching the under water world looming right before my eyes. It was fussy at first because I didn't even know how to put it on. Then I have to learn to do it while trying to stay afloat at the same time. It was quite difficult but of course the longer I was at it, the easier it became. I really enjoyed it in the end.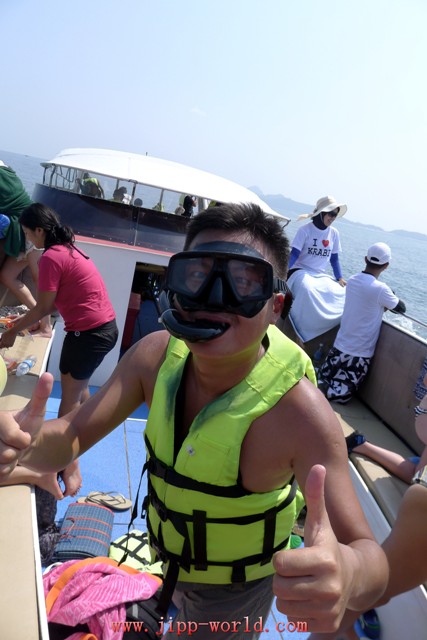 I now see more reasons to take a diving license. Some people say that snorkeling is good enough to see the underwater world but I have to disagree with that now. It's quite frustrating when you see so many amazing things only a few feet away from you but you cannot go even an inch closer because you have to stay at the surface to keep the breathing going.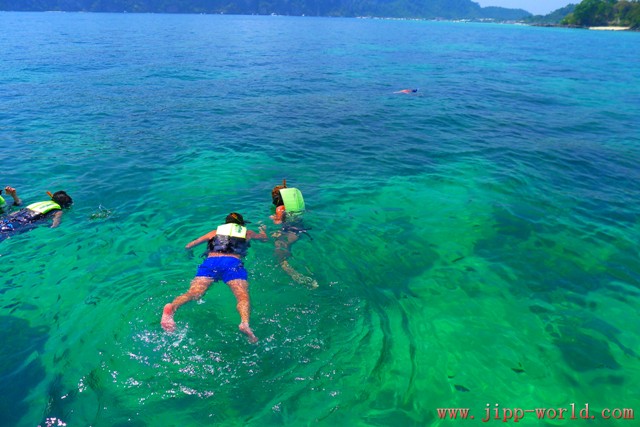 While I did enjoy my very short stay in Krabi, my idea of a beach holiday is actually to just laze around without much of time restriction. It is supposed to be very leisurely and a little bit of privacy might be a very big advantage. Too bad we were there during a high season so there was no way we could avoid the crowds. Spending the whole Saturday hopping from one island to another made it such a tiring vacation.
I just wish I had more time to discover more of Krabi probably by going inland. I believe there was much more of it than just the beaches and the islands. But then, if I had to pick between beaches and mountains, I'd go for mountains hands down.
Now, did somebody just say Rinjani? 😛