So I climbed Mount Kerinci in Sumatra a couple of months ago. It would be my second time conquering this highest active volcano in South East Asia. I was quite worried, not only because of the severe lack of preparatory training, it would also be my first mountain climb since I hit 40 last year. Due to the busy nature of my job lately, I had to rely on the little training that I did after work, climbing the stairs of my office building – 28 floors of them altogether – and yet I felt so under-prepared.
But then I surprised myself when I conquered the mountain in flying colours. In fact, I ran the last 200 feet of the climb all the way to the peak (I'd never want to do it again, I almost passed out by the time I reached the peak). But I did it.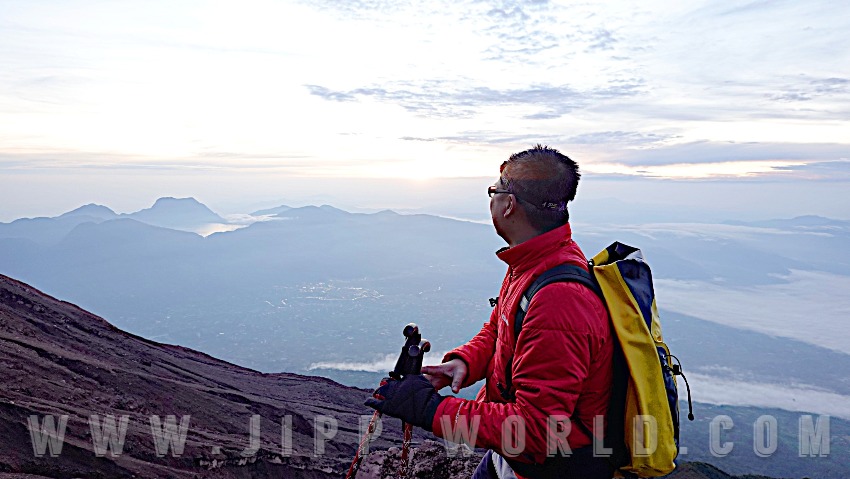 Despite the heavy rain and all the deafening thunderbolts that woke me up several times the night before, the mountain gods again surprised me, probably for the umpteenth time (Mount Rinjani was the worst!), and showed me how unpredictable the weather is up on mountains, either for the better or worse, and that it should always been seen as such.
This one was definitely for the better. We found ourselves standing on top of Mount Kerinci with all the beautiful views of Jambi province and probably beyond. We could even see the beautiful Danau Gunung Tujuh, a lake surrounded by 7 peaks hence the name, as if to tell us that we should come to her before we returned to Malaysia (and we did).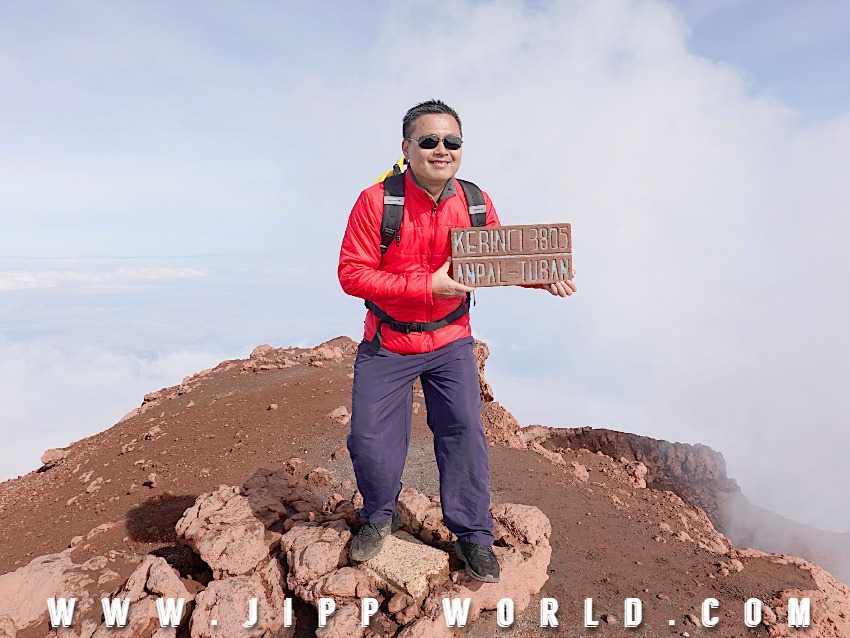 The most amazing thing about being on top of Mount Kerinci that day was the fact that we had the mountain peak all to ourselves. I mean, with so many hikers and adventure seekers and mountain enthusiasts in just about every corner of the world nowadays, it's hard to imagine being on top of a mountain – let alone a mountain with quite a bit of reputation like Mount Kerinci – with no one else around you but you, your team, your guide and probably one of your porters.
It did rain very heavily when were on the way down, in fact the trail had turned into a muddy stream of water, but it no longer mattered. We had fun.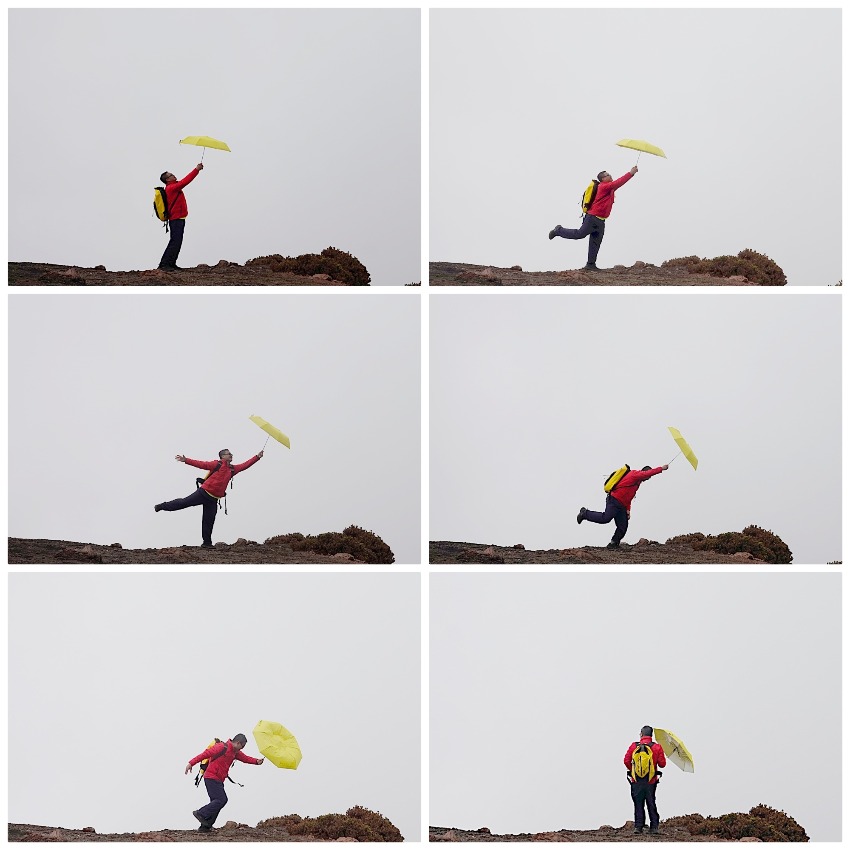 I've got no mountain climbs planned out for this year yet – but I am looking at the long-overdue Semeru, and probably the highest mountain in the Philippines, whatever the name is, and some other mountains within the locality. EBC is still very much in the bucketlist but I don't see I can do it this year, or even next year. Another mountain in the North of India seems more appealing to me now. We'll see though.