Nobody comes to Sandakan without feeding himself with seafood. Sandakan is said to have the best seafood in the State – and probably in Malaysia – as told to me by some seafood enthusiasts. They told me how seafood in Sandakan is better than those in Tawau or Semporna – the other two major seafood-producing towns in Sabah. I'm not quite sure what they mean by good or how exactly they do the comparison but I know for sure that seafood is a thing of luxury back in KL so I had to go all out savoring myself with it (seafood) while I had the chance.
Of course one of the things that I still can't find anywhere else is seafood Bah Ku Teh. I know at least two restaurants that serve good Seafood Bah Ku Teh in Sandakan. One is Nah Chai Restaurant in Tanah Merah and the other is called J4 (or something) at Batu 4. I had the impression that they were related to each other, that the one in Batu 4 was a branch to the one at Tanah Merah but I was told that they were actually not (related). Of course the one at Tanah Merah was the pioneer so I knew I had to go there first.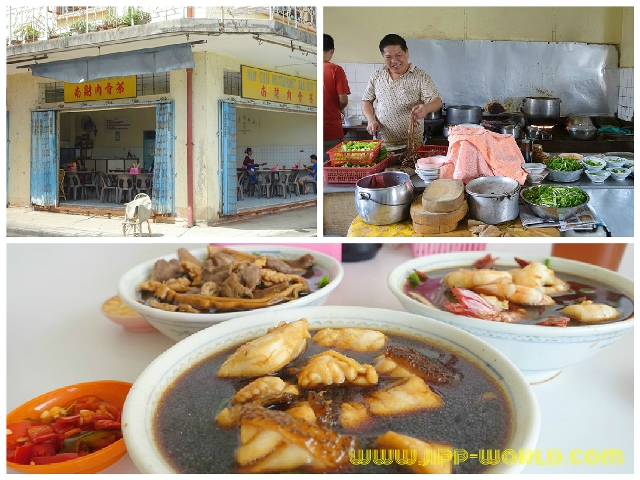 I only went to the one at Batu 4 because I was told that the restaurant serves crocodile meat and I was ready to challenge myself to it – something that I've been trying to convince myself of doing for such a long long time. Too bad I was told that it was not available, that the supplier had not turned up for quite some time now. The taukeh told me that they don't buy crocodile meat from the Sandakan Crocodile Farm because the meat doesn't taste good. It has to be caught from a natural surrounding – say – in the Kinabatangan River. Gosh. LOL.
I also went to the Siang Siang at Kim Fung  – again the original one since it had already opened an outlet at the new township in Batu 4 (which I did go to too) and I had to savior every bite of it. I mean, I've been in KL for quite some time and I had been all over looking for a good Pan Mee but seriously none that I've found so far could really match the one that they have at Siang Siang. I remember how it was only a small restaurant back then but it now had expanded into what looked more like a modern and heavily decorated Kopi Tiam.
Not far from there is the Pasar Makan Kim Fung, another one of my favorite eateries while I was still based in Sandakan. It offers a variety of dishes, cooked and served almost instantly without compromising the taste. It was also my favorite place to have beer with my friends over weekends. It offers a lot of hot and spicy food – which is perfect to eat over beer.
I also revisited the restaurant on top of Trig Hill. It used to be our hanging out spot at weekends. It serves mostly seafood on a buffet basis – meaning you can eat as much as you want for about RM28. I don't think they have a halal cert but they don't serve pork so Muslims come here in hordes. The restaurant not only serves good food but also good view. It overlooks the Sandakan bay and a big part of the Sandakan town center can visibly be seen. Just a stone's throw away from there is a nice tower with a spiral staircase built by the Rotary Club of Sandakan. The view from the top of is even more beautiful but too bad the tower itself has not been properly maintained so it has become so heavily vandalized now.
I also went to English Tea House to have a taste of its scone as suggested to me by a friend. To tell the truth, I've never heard about scone before (I am no English OK! Haha) so when I took my first bite, it did not immediately register to my liking. It didn't taste anything special to me but it was still a good reason to come to English Tea House for. English Tea House was not really in the list of my favorite hang-out places back then and I only went there when somebody – especially those from outside of Sandakan – came to Sandakan and asked to be brought there. But still, it's a good place to acquire some relaxation time.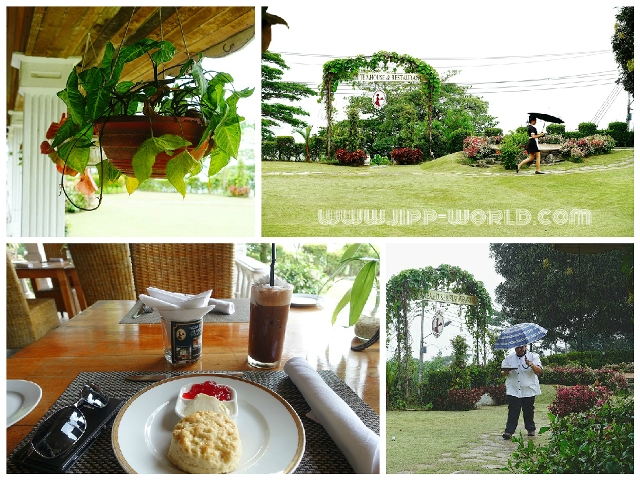 There are so many places of interest for foodies like me in Sandakan but too bad I wasn't there long enough to go to each of them. There was the famous grilled fish and the 'floating' restaurants in Sim Sim and of course the Ocean King which is said to serve the best seafood in Sabah. Of course, as the saying goes, there's always another time. Sandakan will always be calling out to me.