So, I opened my travel adventure this year by going to the East Java of Indonesia last week – the island with the most number of active volcanoes in the world.
The trip was actually intended for doing a climb to the beautiful mountain of Semeru, the island's highest mountain and which is still very much an active volcano itself. Unfortunately, news that the trail was temporarily closed due to the rainy season came to my ears a week before the trip, shattering my hope of doing my very first climb quite in style this year. Uhuk!
But still, I decided to go on with the plan of hitting into East Java and see what other options that we could probably look into.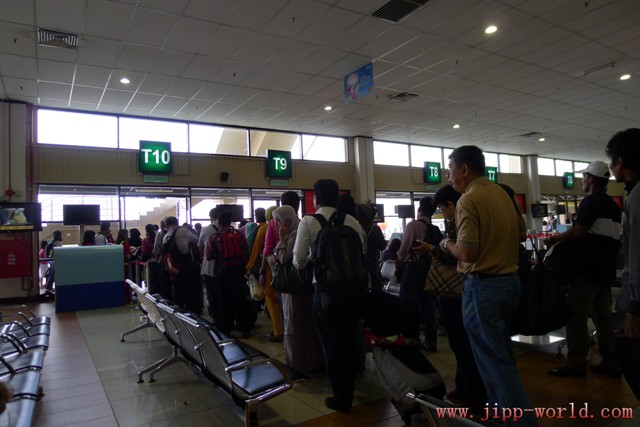 We flew into Surabaya after spending the night at the LCCT Airport in Kuala Lumpur. It's been awhile since the last time I slept on a cold concrete floor but looking at how Air Asia has been quite tricky with its passengers lately, I just thought may be it was probably worth it after all.
Surabaya that I found out is a sprawling city set on a piece of super-flat land. Of course being the second biggest city in Indonesia at least by population after Jakarta, you can expect to see people in just every corner of the city.
For the first night in East Java and Surabaya, we stayed at some guest house called Da Rifi in some residential area not so far from Juanda Airport and quite near to Bungurasih Bus Terminal from which we'd take a bus to Mount Bromo.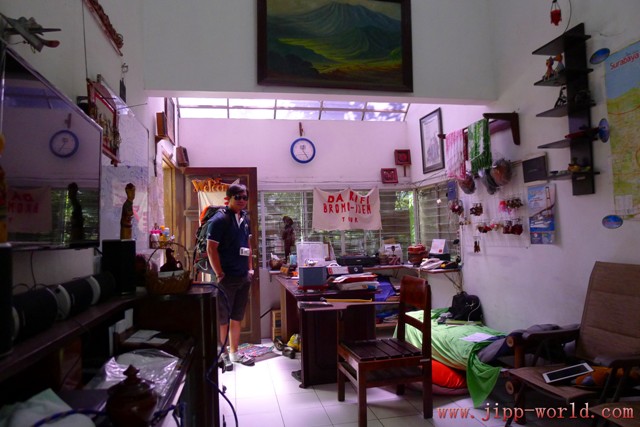 I would say, it wasn't the best guest house that I've ever stayed in but there's nothing much to complain about it especially when we would only be there for one night. Besides, we had the dorm all to ourselves so it was a little bit of privacy that we didn't even pay extra for.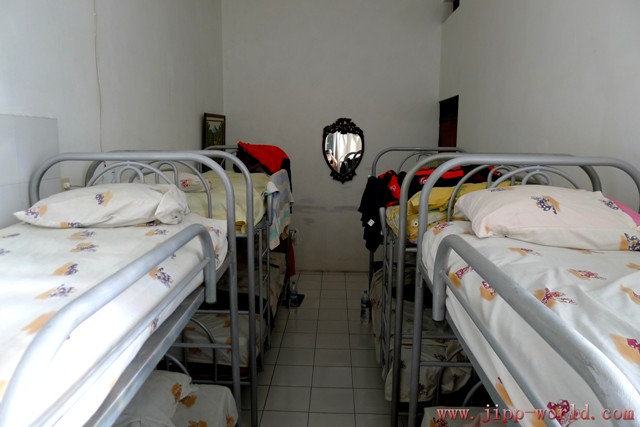 The caretaker was so nice to prepare us meal when we checked in but too bad I couldn't go on eating after a spoonful. The taste just didn't go well with my tongue. In fact, I had to find somewhere hidden where I could spit it back out without the care-taking lady finding it out. Sorry ma'am 🙁
We returned to stay in Surabaya to spend our last two nights in East Java there. This time we splurged a little by staying at a hotel called V3 Hotel. It is located in the middle of Surabaya (but then it's hard to tell which is called the centre of Surabaya though) and very much within a walking distance from the historical Dataran Pahlawan.
The entry to the hotel requires passing through some residential street and the people had actually set up some kind of gate so that they could charge every vehicle that comes through it after midnight. I was both disgusted and amused but then I wouldn't argue over 2000 rupiahs. In a big city like Surayaba, people have to be creative to keep surviving.
We were there during the heights of rainy season so there were flash floods everywhere. Unlike in Jakarta where the floods stay long enough for the government to declare a state of emergency, the floods in Surabaya seem recede as fast as they come.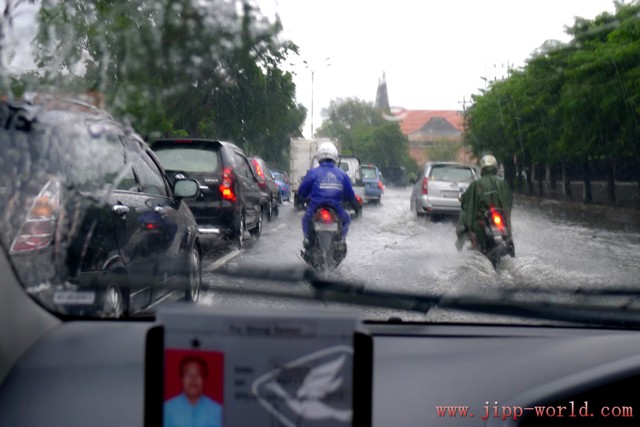 Surabaya is not really a bad city at least architecturally. It was one of the most important cities during the occupation of the Dutch in Indonesia so they are so many buildings with beautiful architecture and probably of high historical values.
Most of the buildings are only a few storeys high but new tall buildings seem to be mushrooming everywhere.
I am not especially impressed by the food choice and availability of good restaurants in Surabaya. I mean, they are plenty actually but it's all about your taste preferences. Most of the Javanese foods didn't seem to go well with my taste buds (they were certain smells that I didn't like) so I had to skip them after my many attempts of familiarizing myself with them came back negatively.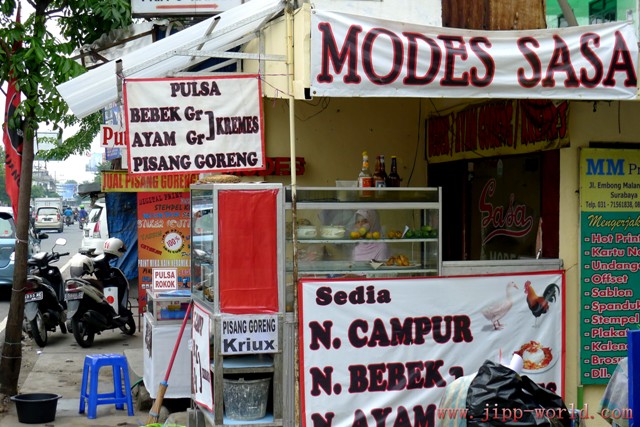 They are tones of road-side food stalls but again I'm not really the most adventurous person when it comes to food so I couldn't bring myself to taking a seat and ordering something like I'm OK with all the surrounding. 😀
I'm more towards Chinese food so it was quite a problem because it isn't easy to find Chinese food restaurants. We did however manage to find some but the only non-halal thing that we found on the menu was Bintang – the Indonesian locally-brewed beer. The other haram thing was not even there which was much to our disappointment. Uhuks!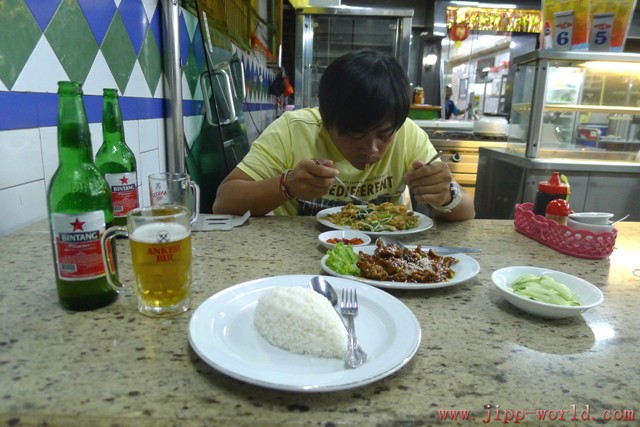 One fact that I quickly found out about Surabaya is the difficulty in finding money changers. I was told by the hotel receptionist that we could only find some at Tunjungan Plaza which was fortunately quite near to our hotel. After asking around, we found one at the ground floor.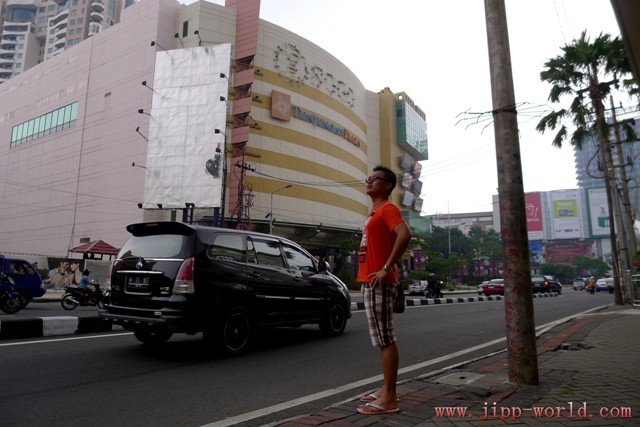 There were a couple of ladies changing their money when we got there but it seemed to take ages for them to do it. I was hanging on to last string of patience that I could muster up when two guys in suit came barging in and cutting in line as if I was not even there at all. Damn.
That was when somebody came to tell me that there was another money changer two floors up. He led me to some shop that sold jewellery and watches. I hesitantly changed some of my USD and RM to IDR and I was quite surprised that they would even take in small notes.
Quite expectedly, I saw the guy who led me to the money changer waited around, probably waiting to get his part of the deal in the form of commission. Looking back now, the queue-jumping guys might just be his accomplices and they were all part of the scheme. Damn.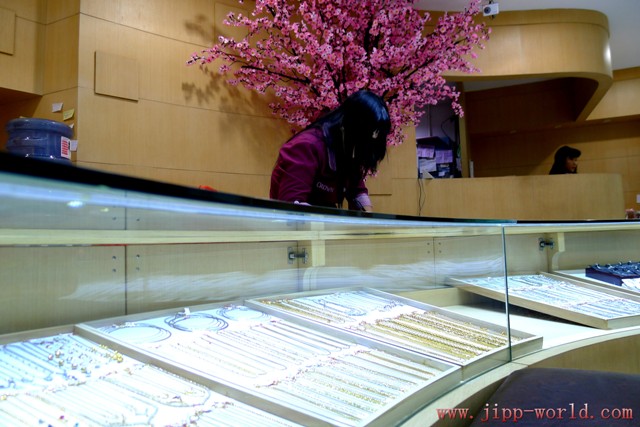 Surabaya might not be the most exciting city to visit but if you dip digger, there might be things in store to check out on. It is one of the most colorful cities that I've ever been where people seem to express their thinking and feelings through poetic and symbolic wall paintings and arts. They are like everywhere on the streets of Surabaya and most of them are actually worth stopping to look at for.
I think it is quite a well known fact that choosing the right taxi is quite important to avoid spending too much (and unnecessarily) on transportation not only in Java but all over Indonesia. We followed the recommendation by Lonely Planet to always go for the Bluebirds unless of course if we couldn't find any.
Bluebirds makes traveling in Surabaya much more convenient and cheaper. Most of the taxi drivers are very polite and well-mannered and I really enjoyed having conversation with most of them albeit the struggle in the language. They always offer to use the 'meter' except that they don't call it meter but 'agro'.
Surabaya for sure is not an entertainment city. After spending a week trekking up the active volcanoes in Bromo and later Ijen, we were desperate for some form of entertainment. The quest for some was almost one hell of an adventure. But of course I'll spare that for another post. 😀