The Blanco Renaissance Museum was one of the places that I visited when I was in Bali. Perched atop a hill and surrounded by lush green and beautiful garden, it actually looked more like a palace than a museum to me. Rp 50,000 for an entrance fee is probably a bit expensive by Bali standard but believe me, it's worth every rupiah.
Instead of giving you a ticket, they'd tuck a flower behind your ear so that you'd get the feel of being a real Balinese girl or something (Awwwww!). With a flower neatly tucked behind my ear – and together with the pink-ewww-ness that I had on – I was ready to give my balls away. A cute Balinese girl was at the gate to welcome us with a refreshing drink. I felt so welcomed.
Then a group of birds went kecoh the moment they spotted some unfamiliar faces in their territory. Their caretaker was there to offer us a close 'physical encounter' with them – probably too close I actually got nipped on my left ear til it bled! Damn.
Then all of the birds began nipping on me! They really thought poking their razor-sharp beaks on a human being was funny. I silently prayed that none of them would get too playful by sinking its damn beak into my precious precious eyeball.
The front façade of the museum is quite indefinable by less artistic eyes like mine. I couldn't tell for sure what was portrayed by the peculiar piece of concrete that sits on two legs with a vertically-pointing keris-shaped head (keris is a Malaya traditional dagger).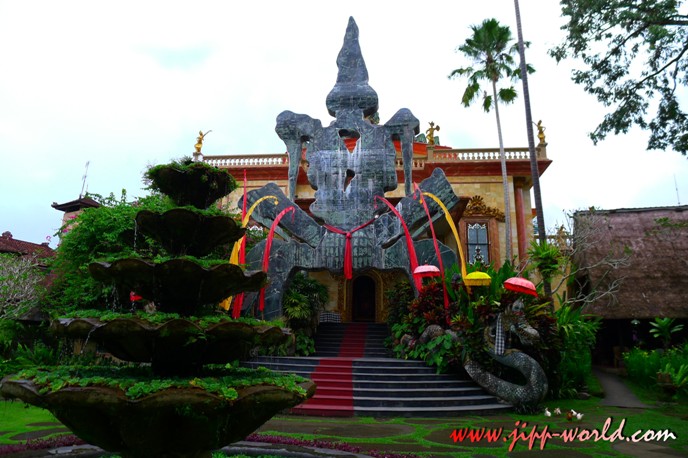 Based on Blanco's paintings – which actually portray nudism more than anything else – I assume it was meant to look erotic, which, unfortunately, my virgin eyes failed to see. 😀
Photography is forbidden inside the museum so I didn't want to command any 'unnecessary' trouble especially afterwhat happened to me at the Bali Airport. The museum consisted of two floors with both floors exhibited a collection of paintings by the late Antonio Blanco.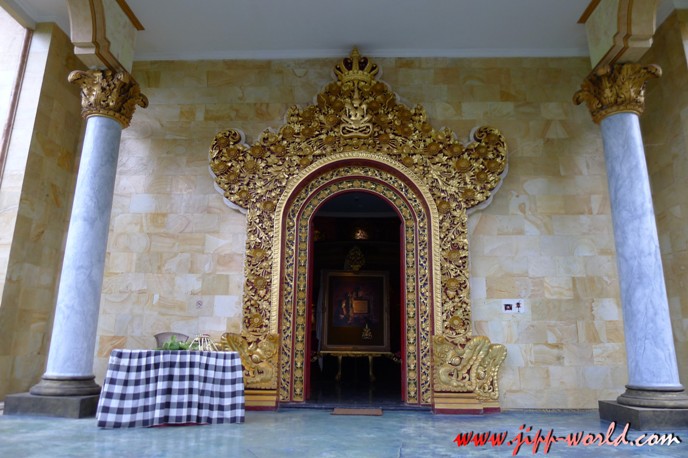 I wouldn't write too much about him here because I'm sure his name is all over google if you really care to know more.
My simple introduction of Antonio Blanco would be – He is Spanish, sailed to Bali on a very adventurous Captain-Jack-Sparrow-alike journey, married Balinese girl (who is also his favorite nude model) and settled down in Bali to til his very last breath. He is considered the greatest artist to have ever resided in Bali.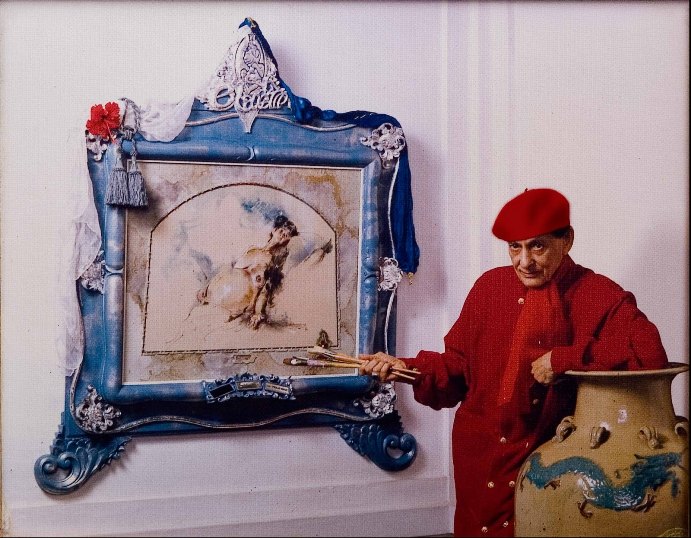 A guy that we bumped into at the gate told us that we should not miss going up to the rooftop of the museum because 'it offers a very beautiful view' and 'you can see everything from there'. He mentioned something about 'going up the stairs but you gotta be careful' and he was right.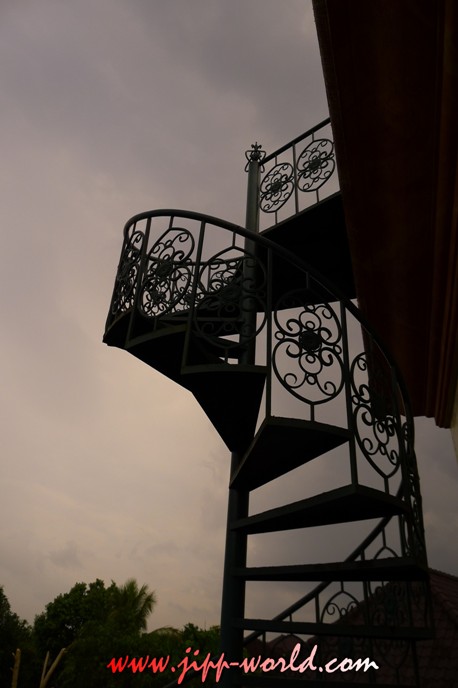 He was right about the beautiful view too but not quite right about 'you can see everything from there'. The rooftop wasn't really high enough to make you see everything but still it offered a beautiful view of the Tropical countryside of Ubud.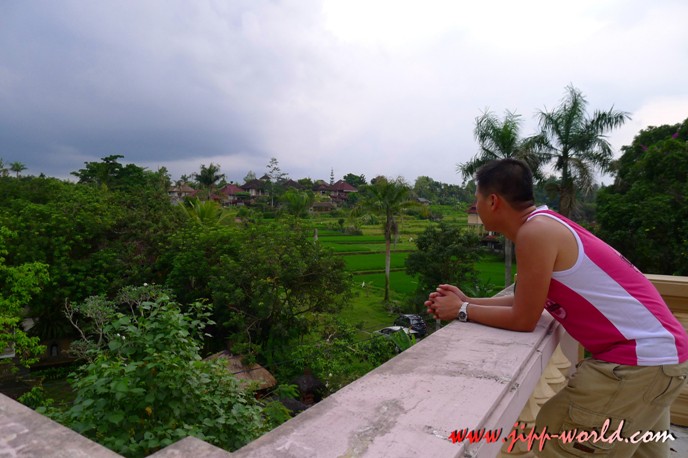 The first thing that captured my eyes and attention was the statue of a dancer that stood elegantly tall on each corner of the roof. They really look like real dancers – probably frozen in the act or something. If there was a word that can describe them best, it'd be 'gracious'. You can almost see the movement.
One portion of the building has been allocated to exhibit a collection of paintings by one of Blanco's sons. The blood of a painter seemed to have continued running in his son. He must have died a happy daddy.
You have the option of watching a short video that depicts the life of Antonio Blanco before you make your way out of the museum.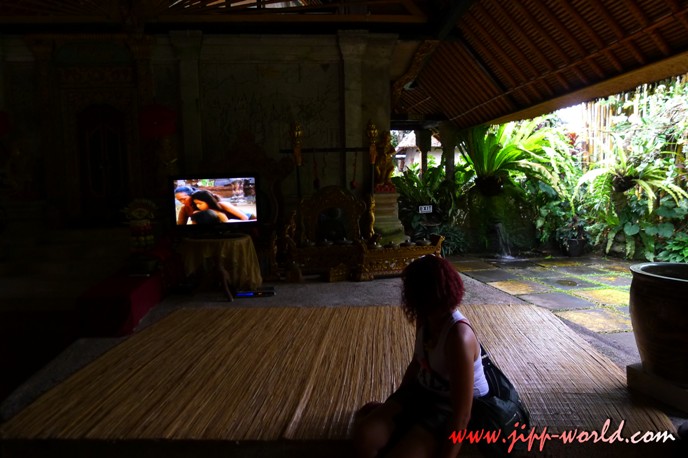 So – was it worth the visit?
Yes. Yes. And Yes.