One of the best things about living in the capital city is the rare opportunity of attending so many events that might not be possible to attend if you're living somewhere in another far corner of the country.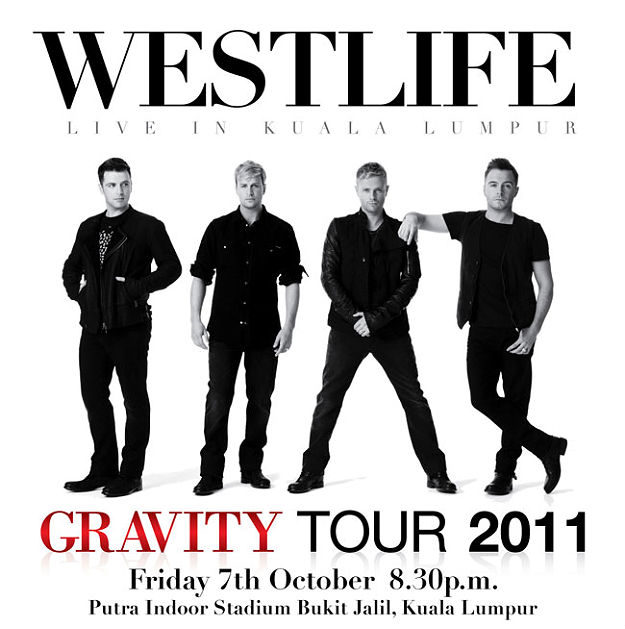 Only a few months back I had the opportunity of attending MLTR's concert at the KLCC Plenary Hall and now it was time to attend another one by a much bigger name in the music world – the Irish band called Westlife. Dubbed as the most successful boy bands in the world history, I KNEW I couldn't miss it.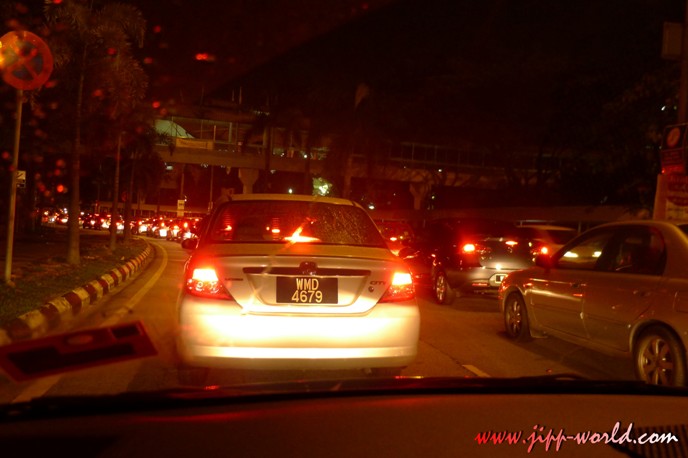 Taking place at the Putra Indoor Stadium in Bukit Jalil, it'd be my very first time there actually. Thanks God we didn't go there as early as most other people did. Otherwise, the excitement might have run out on us because the concert – as usual – was delayed by almost an hour or so.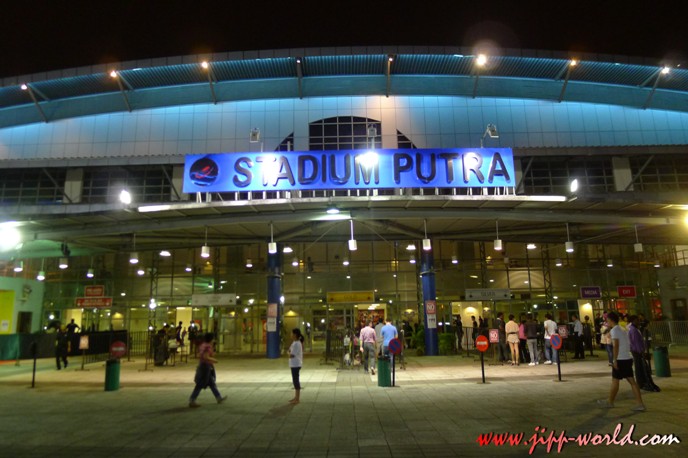 But then, I had a lot of respects for the audience. They really knew how to pass the time by putting up an entertaining show of their own. Whoever caught on camera would have their 5 minutes fame on the large screens hung high above the stage and I'd say most people really know how to use it.
I was actually waiting for the camera to by any chance make its way towards me and God knew what I had planned to do if it did but no. It never got to me. I guess God didn't want people to see my big round ass that night. LOL. *kidding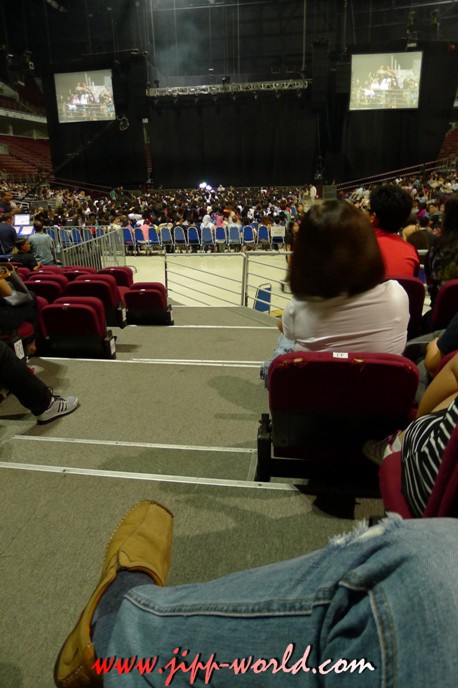 BY the time the lights were dimmed at around 9.30pm, the uproar intensified and the whole stadium went ablaze with high-pitched and deafening shrieks mostly from the virgin mouths of teenage girls –although the guy right behind was just as loud as most of them.
Seriously, sitting right in front of a shrieking guy with a high-pitched voice was such a disaster I really wanted to turn back and smother him to death so that I could watch the rest of the concert as a happy man. Grrrrr!
Westlife had aged a lot since the last time I followed their career (path) and of course they have all turned into fully grown-ups now. Despite the age, they still look good and well-trimmed although it was kinda tickling to see them dance and groove on the stage knowing that most of them are daddies with family and kids now. 😀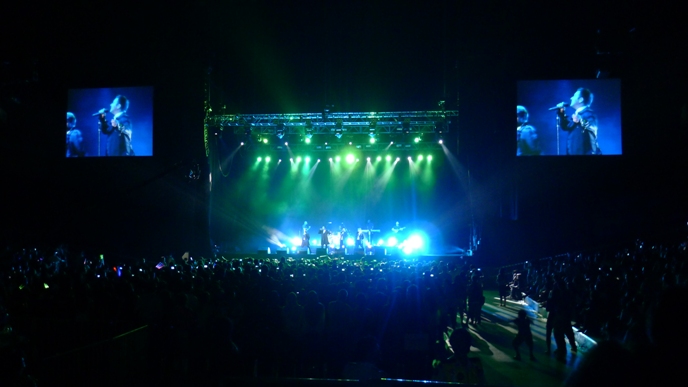 But hell ya, I really want to give my full credit on their vocals. Seriously, they really made singing so effortless with their fabulous vocal range and ability there were times when I really thought they were lip-syncing or something.
Watching them perform and belt out some of their greatest hits reminds me of how it must feel like being in the Kodak Theater in Hollywood and watching an American Idol LIVE concert or something. I had goosebumps all over as I listened to them sing 'You Raise Me Up' partly because it was probably one of my all-time favorites and they sang it very beautifully.
Of course Westlife have more hit songs than any other boy bands that I know and it is quite understandable that they couldn't fit them all within that very limited span of time that they COULD have.
Still, I was glad that they made way at least for Uptown Girl (Wish Claudia Shieffer was there to surprise the audience), Season in the Sun, Unbreakable and of course the one song that made me first notice their presence in the music industry – Flying Without Wings. It remains one of my favorite picks whenever I go out to a karaoke session with friends and family. 🙂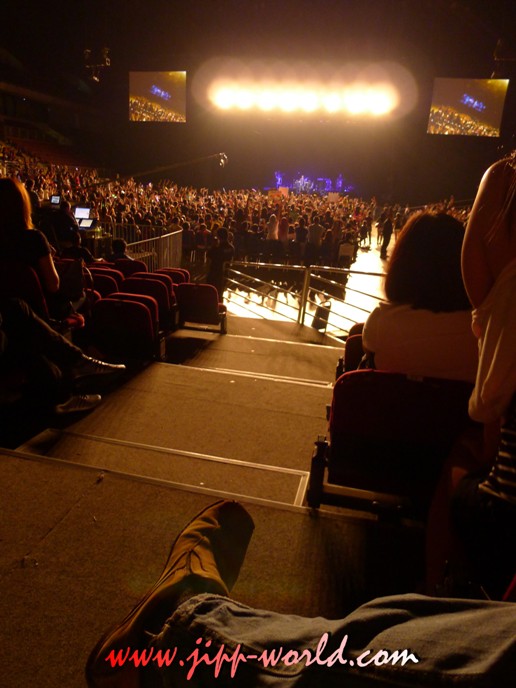 OHH, and they actually went a little bit creative by performing a series of songs that are not actually theirs but are damn hot in the market. I mean, who would have expected them to perform – against all odds – Lady Gaga's Bad Romance? o.O
Some people might raise their eyebrows but for me as long it is entertaining I don't see anything wrong with it. It's all about putting up an entertaining show and I was entertained so – it was perfectly alright.
The concert took a little break when Shane called a couple on stage and the guy – who had probably had it all planned out right from the beginning – proposed to his girlfriend right in front of all the audience while being surrounded by all the five members of Westlife.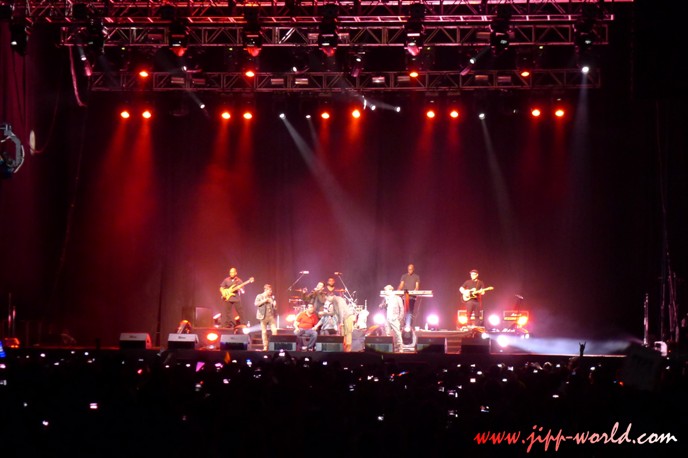 OH well, as long as I wanted to get excited about it, I found myself mumbled a bored 'OK…' may be because somebody has already done it at Bruno Mars' concert a few months ago and it was all over the entertainment news and that it was more like a repeat – only a different couple with different singers.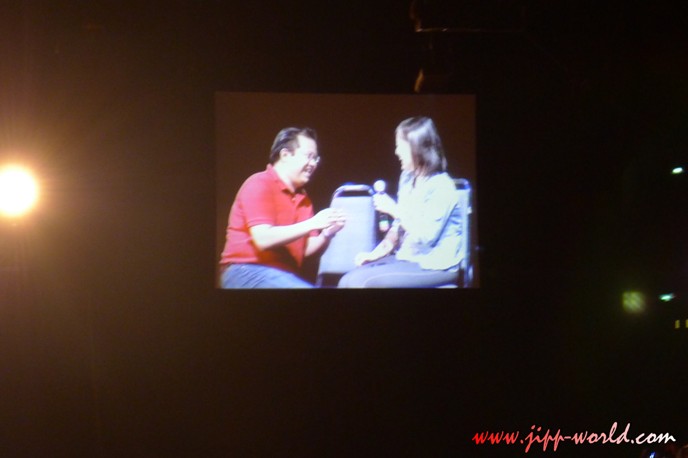 But then the advantage might have been on the guy because the girl seemed hesitant at first but due to the pressure from the surrounding, she managed to say what appeared to be a forced 'yes'. Of course she could always retract it later and say 'I didn't mean it OK?' later. LOL. I hope the guy wouldn't in anyway read this or if he would, I hope he's going to shed some of his extra flab off in time for their wedding, if it ever will materialize. *jahat me.:=P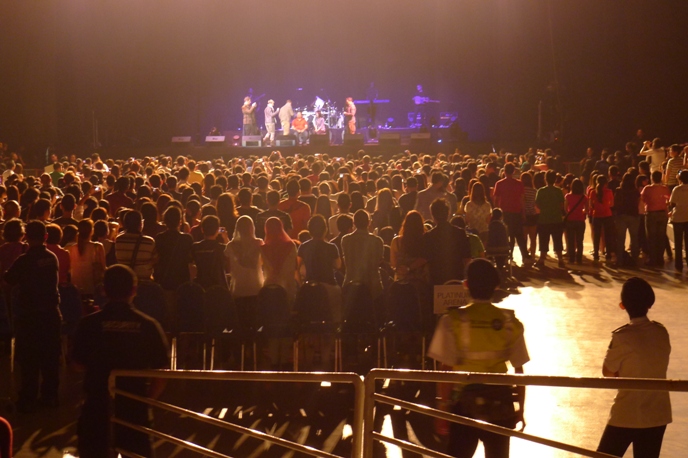 So – all in all – It was one of the best in all the concerts that I have ever attended so far . I mean people like me believe in diversity and it actually applies in just about every aspect of my life and MUSIC is definitely one of them.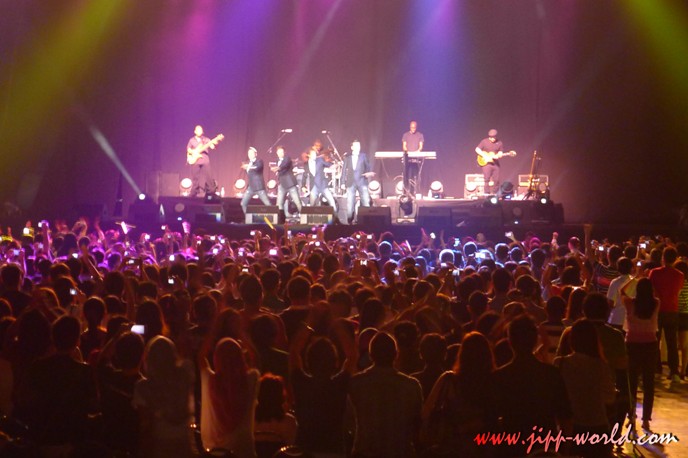 I could flick my fingers at Elvis Presley's Hound Dog, bang my head to Metallica's Enter Sand Man, nodding my head and smile dreamily to Louis Armstrong's What a Wonderful World and lips-synch to Eminem's I Need a Doctor, shake my stiffed shoulders to Florida's Low Low Low and all.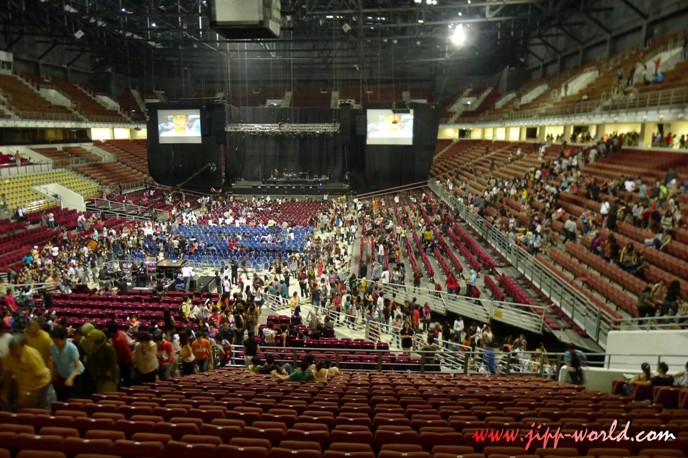 No matter what people say about boy bands and all, it really was worth the time and money spent over an entry ticket to the Westlife Gravity Tour concert.