Auckland is the largest city in New Zealand. It is even larger than Wellington which is the capital city. Almost 30% of the population of New Zealand currently lives in Auckland making it such a vibrant city unlike in most other cities and towns in New Zealand which are mostly underpopulated.
We actually landed in Auckland when we first flew into New Zealand from Malaysia. And after driving from the airport all the way to Christchurch and later to Te Anau in the far South, we drove back to Christchurch from where we took a domestic flight back to Auckland. This time we took our time to explore the city unlike our first visit when we did not even drive into the city center.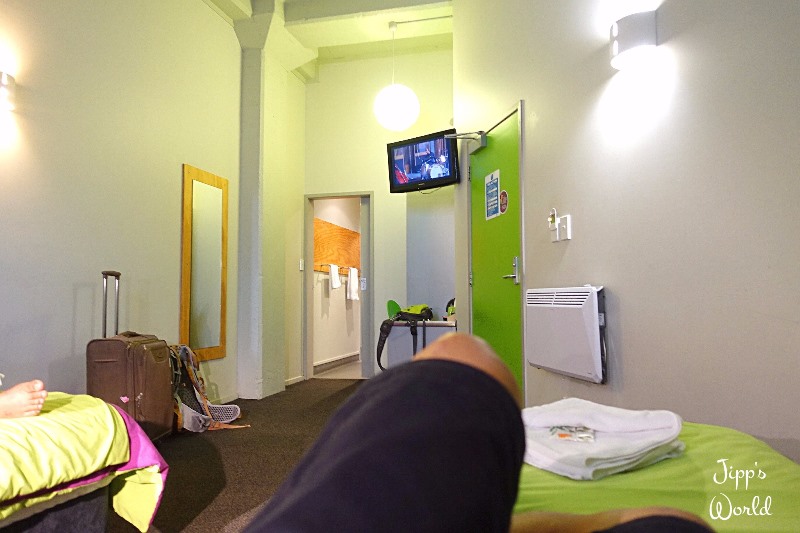 From the airport, we took the coach to the city center where we stayed at a nice hotel called Jucy Snooze. This hotel is an associate of the rental company from which we rented our car. The whole hotel is painted almost entirely in green to suit with the company's theme color. Even the room is a combination of green and cream colors. I felt like being in a kindergarten or something but I still liked it nevertheless. We took a little bit of rest before we went out to explore the city.
We went to the Queen's Street, which is the busiest street in Auckland. It felt so good to be back to civilization – this time for real – and I immersed myself happily in the energy and vibrancy. We entered the first Chinese food restaurant that we bumped into (or probably the second) where I promptly I ordered noodle soup with lamb while my friend Frank ordered fried rice with pork.
I was instantly overwhelmed by the taste and the smell of my dish. I mean, lamb soup is quite popular in Malaysia but they'd put all kinds of ingredients to tone down the strong smell of lamb. The one that I had here in Auckland was very plain without much ingredient to drown out the strong smell of the lamb and believe me, it is not the nicest smell to come with food. I'm not sure if I was hungry or it was the price that I actually managed to finish it off somehow.
With our stomachs were now full and we were recharged, we walked over to the adjacent Sky Tower and immediately got into the long queue of people at the ticket counter. After about 15 minutes or so later we were elevated to the viewing deck where spent the next 1 hour or so enjoying the 360° view of Auckland. It really was a view to behold. We could see the beautiful Auckland Harbour where hundreds of boats were parked so neatly side by side along the Westhaven Marina. It was late in the afternoon on a Friday and most of the people had just come out of their workplaces so the streets in the city center were extra busy.
After coming down from the tower, I took a little bit of time to roam around while my travel buddy returned to the hotel. I went to the harbor to see the gigantic Celebrity Solstice which at 1033 feet long and with a capacity of 2852 passengers is one of the top ranked cruise ships in the world. I don't remember having seen any bigger ship ever before.
I've been to the Portsmouth in England which caters for cruise ships between England and other countries in Europe but I didn't see any ship of such size. I was there long enough to see it depart. The sight of her making her way slowly and graciously out of the harbor and her reverberating honking would stay in my head for a very long time. It was such a magical moment really.
By then it was too cold to stay at the harbor so I walked back to the Queen's Street to look for something to eat. People were still trickling in and I noticed how Auckland – just like Sydney I guess – is full of Asian people that I don't feel the privilege of being an Asian when I was there. There was one Korean restaurant that I went to and it was packed to the brim by Asians – mostly teenagers – and the noisiness was unbearable. I also noticed the existence of so many beggars on the streets of Auckland.
Some of them would come to me and ask for money and they wouldn't do any effort in hiding their disappointment if I didn't (give). I noticed how most if not all of them are non-Asian and I remember thinking how it was funny when most of the videos and travel blogs by Western travelers kept focusing on their so-called shocking encounter with poverty in Asia when many non-Asian cities that I went to – London, Paris, Sydney and now Auckland just to name a few – were full of street beggars.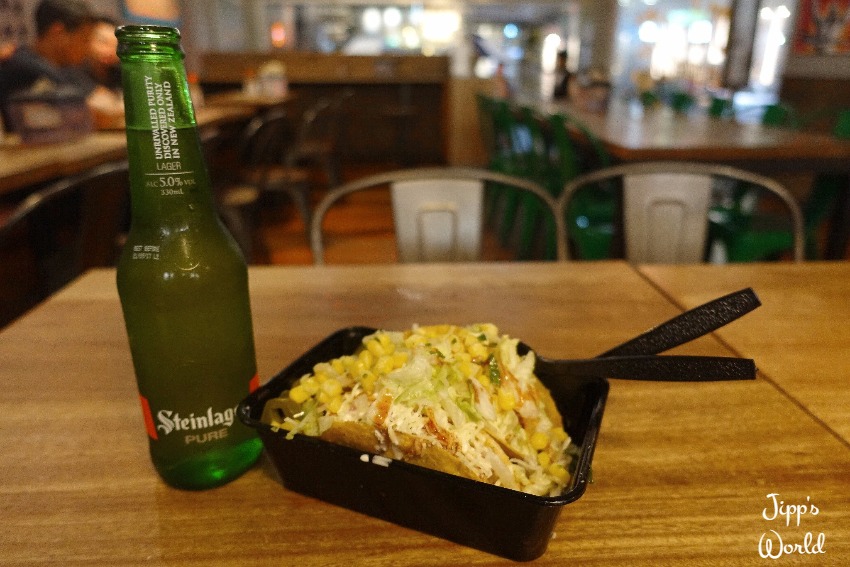 After wandering off around looking for something that fits well with my appetite (seriously, it was a difficult task, as always), I decided to settle for Taco for two reasons : Firstly, I never tasted Taco despite having heard so much about it before and secondly, it was very cold so I needed something spicy to warm me up a little. I even had a bottle of beer to come with it. It was such a perfect ending for my last day in New Zealand.
We would be flying back to Malaysia the next day and after spending the last 15 days driving all over New Zealand – right from the North Island all the way to the South of South Island and back to the North Island albeit by air – it was good to return to where I belong.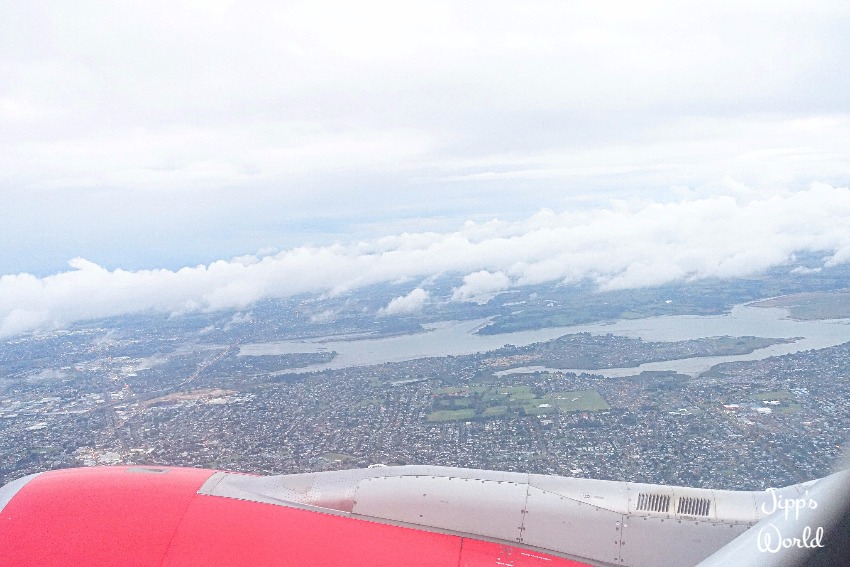 New Zealand was great but to tell the truth, it was not really up to my expectations. Anyway, I'm gonna write more about this in my wrap-up post on New Zealand soon.