So my job required me to go back to Sabah quite recently. It was my first trip back to Sabah since MCO was announced so suddenly early this year. Despite thousands of reasons to be sorry for for all days and weeks and months that I (and most other Malaysians of course) was grounded at home, the MCO or rather the damn virus for one did open doors of possibility for fancy hotels in KK, or probably even in the whole of Malaysia for that reason, to drag down their prices due to lack of businesses.
So, grabbing the opportunity upon seeing one, I picked Le Meridien Hotel – a hotel that I could hardly afford to stay at on a normal non-Covid rate.
Upon arriving, I picked a room from where I could see part of the city and part of the sea right through the glass wall. I could even watch the sunset from the room – and you know what they all say about sunset in Kota Kinabalu.
The bathroom was full of fluffy white towels, and the bath tub was shiny and immaculate, which was exactly what I would expect from a five-star hotel. I didn't get to use the tub though – which was least surprising since I have one at home and had only used it once or twice in all my 9 years of staying there so far. Bath tub is not really my thing.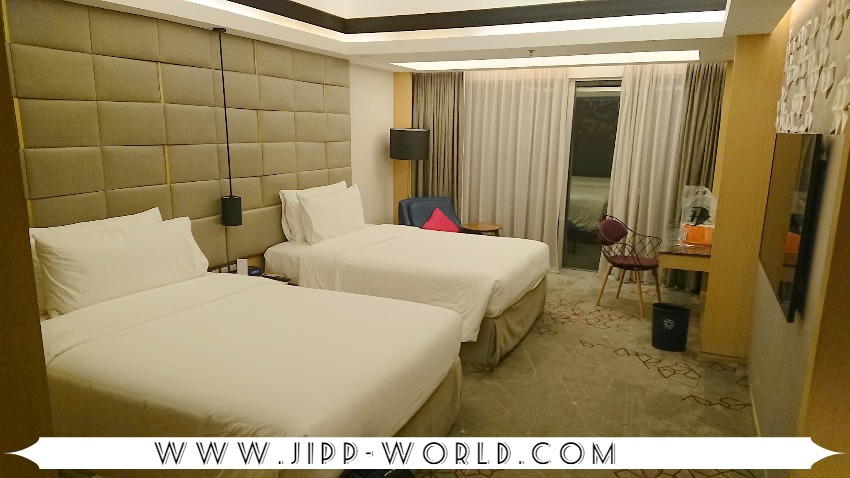 If there was one thing that really stood out from most other hotels that I had stayed in before, it was probably the bed. Or, perhaps, it was not really the bed, but the pillows. The pillows were so fluffy, so soft and they would shrink and grip around your neck when you land your head on it. It was so comfortable to be on I couldn't stop wondering where the hell they bought those damn pillows from.
One of the reasons why I had wanted to stay at Le Meridien Hotel so badly was the existence of the swimming pool at the roof top, from where I could enjoy the sweeping view of South China Sea, with all the islands in the vicinity. Unfortunately, it was closed when I was there and I wouldn't say I was not disappointed. Either they wanted to balance the lack of businesses out with the cut on the maintenance cost, or they wanted to avoid any possible transmission of Covid-19 through the water. After all, not much is really known about the virus just yet.
But just down the stairs from there was the café, which offers exactly the same view, except it was not an open air. Instead, the view had to be enjoyed through the glass panels, without the fresh air from the sea of course.
But of course my stay at the hotel was not all about the room and the hotel itself, but more of the opportunity to meet up with friends. For one it was close to Waterfront, which was to me a perfect place to hang out with friends. If truth to be told though, I had not been to this part of the city for so many years I had almost forgotten its existence. Now that I was back there again, I got reminded of the fact that there is so much that KK can offer.
So I ended up staying there for 3 nights. If truth was to be told, I was expecting more from a five-star hotel. There was nothing special about the hospitality. In fact, it was so ordinary. There was one time when I had already reached the door, only to be denied access to the room because the access card just went malfunctioned.
I thundered my way to the reception counter – which involved walking along the very long corridor, and going down on the lift and returned. I couldn't contain my anger and frustration so I just spewed them out at the receptionist. I mean, I can't believe why something so silly could happen at a five-star hotel.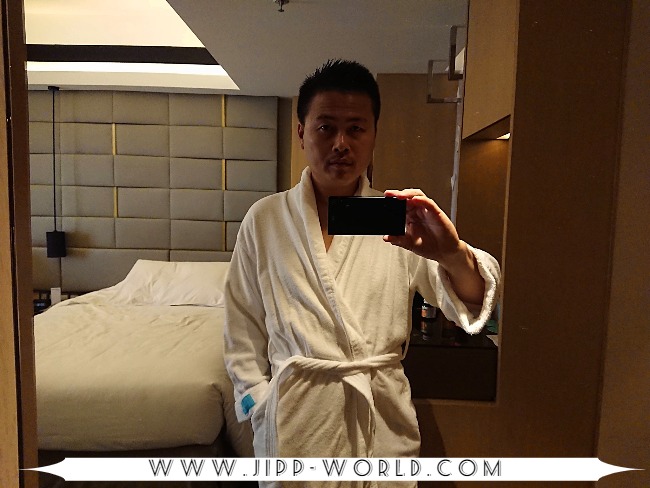 But at least I could always say, I've stayed there.