If there was one place that I really wanted to go to in New Zealand, it'd be Queenstown. And true enough, New Zealand did not really wow me until I arrived in Queenstown. Only then I saw why New Zealand is considered one of the most beautiful countries in the world. Arriving there late in the afternoon after an almost 9-hour drive from Christchurch, Queenstown captivated me almost instantly when we got there.
Queenstown is another lakeside town located in a beautiful valley surrounded by snow-capped mountains. In winter the whole valley is covered with snow and turns Queenstown into a ski resort town.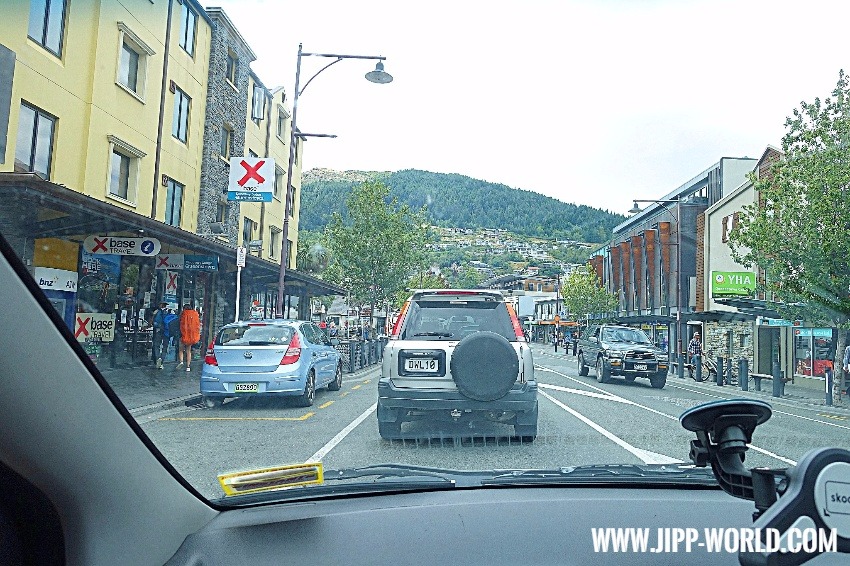 We checked in at a hostel called The Black Sheep Queenstown. Queenstown is a very popular tourist destination so it was not easy to get a room at affordable price, even more so when we were there during summer which is considered the peak season. We took a room with triple bunk beds so we had to share the room with four other guests. I had to tell them right away that it was highly advisable for them to put their earplugs on while sleeping because we could be very loud especially after spending the whole day driving for almost 500km. They seemed to listen – and nobody complained the next morning. LOL.
One of them was a lady, probably in her late 40s, who was from England so I had the best of time asking her about Brexit. It was good to get a first—hand opinion from a British national who was more than ready to give us some insights on what exactly was going on in the UK.
The other one was a young guy from the Netherland who has been traveling all over New Zealand and beyond for the past 7 months. He told us how just the day before he got arrested at a bar in Queenstown because of a commotion. It all started when his girlfriend called him from the bar and told him to come over because she was apparently in trouble.
He rushed to the bar and got into a little bit of 'physical contact' with one of the bouncers. The bar called the cop and before he knew he was already being handcuffed and led to the passenger seat of a patrol car. Later at the police station he was questioned but was later released after the CCTV recordings showed that it was the bouncer who started the fight and not him.
"My only regret is that my girlfriend blamed me for what happened" he said before heading out the door to do a little bit of hiking up in the mountains. "I need to clear my head off" he said before exiting.
We only got to explore Queenstown the next day. The town center itself is quite small and badly stricken with parking problem. We went up to the famous Skyline station from where we could see the whole town, the lake and the beautiful mountains around it. It was so beautiful I swear to God I could stay there the whole day and still could not get enough of it.
We did the 'luge' as they call it, which is something like a go-kart but uses gravity to move it forward and down the mountain. It was exhilarating but I gotta say I was struggling with the butterflies in my stomach right from the beginning. It was like riding a wild horse. There was no way I could get a full control without straying off the track.
I couldn't help but hitting the side dividers several times. The screeching sound whenever I pressed on the brakes was deafening but it really was unavoidable so I had to laugh it off while my travel buddy who is a go-cart person wheezed by and disappeared almost instantly. I didn't really enjoy the ride, may be because I was not really good at it but then it was quite an experience.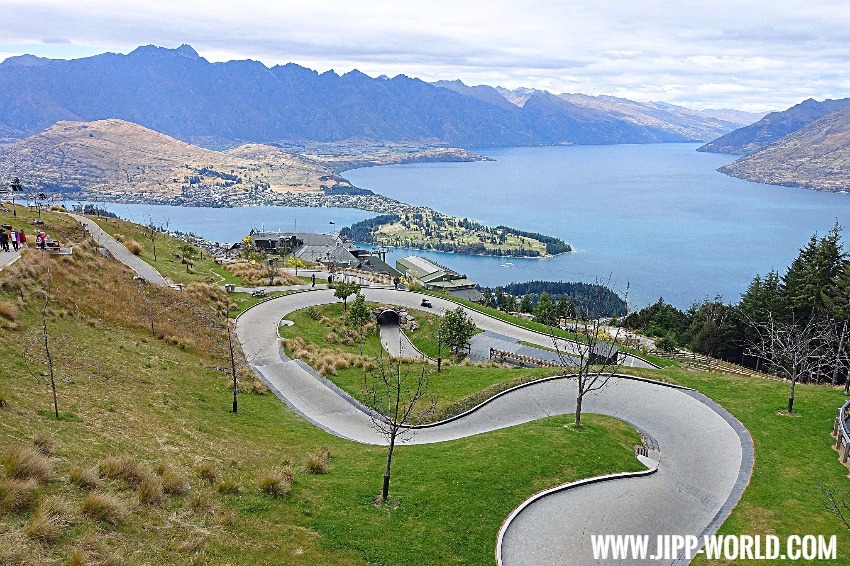 The Skyline is also famous for its bungee-jumping and for a moment I felt like doing it but somehow I didn't. May be because it did not look scary enough and I did not want to spend a big chunk of my hard-earned money over something that I was not really felt challenged doing. LOL.
BTW, I actually registered myself for skydiving. Unfortunately, I did the booking (via NZONE Skydive)  at a very last minute so the morning sessions were all fully booked, leaving me with no other option but doing the afternoon session. The bad thing about doing it in the afternoon is the weather. It could get bad in the afternoon and the possibility of a cancellation is higher than it is for the morning session. And true enough, I was waiting for the bus to come and pick us up at the shop when we were told that our session had been canceled due to the unsafe weather.
I was frustrated and so were the others in the group. Some of them even questioned the decision, saying that they should be allowed to proceed so long as they were willing to take the risk. But I think the company knew better. A little bit of accident could jeopardize the whole business and they did not want that. I had the option of coming back to Queenstown after doing the hike in Milford Sound and do re-registered for the sky-diving but then I'd rather go and explore other parts of New Zealand than to come back to Queenstown for something that was not even confirmed. They might, or rather the weather, cancel on me again. I could always do it some other time – probably in South Africa or even back in my home country Malaysia.
One of the highlights of our stay in Queenstown was probably our little trip to Glenorchy. Glenorchy is a little town located at the far end of Lake Wakatipu so going there requires driving along the coastal road with breath-taking view along the way. The combination of the lake and beautiful mountains was certainly made for a perfect picture postcard. It was so surreal (that) I had to stop the car every now and then so that I could take in as much of the beauty as possible.
Glenorchy is the kind of town that I could spend my whole life retiring in. I could never get enough of its beauty. It is so beautiful which is probably why Peter Jackson decided to film some of the scenes in the LOTR in Glenorchy. The lake, the mountains, the farms and the town itself are so perfectly matched for a fairy tale movie.
If there was one thing in Glenorchy and even Queenstown that I probably had some hard time coping up with, it'd be the weather. It was summer but the cold was unbearable so I could only imagine how worse it could get if I was there in winter or even spring. Brrr!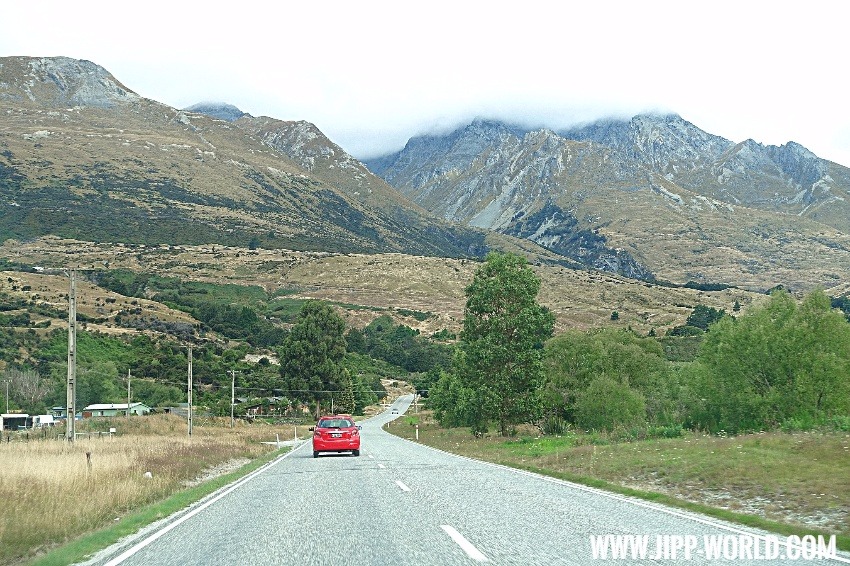 We wrapped up the day by having some beer back at the hostel and we were joined by a Singaporean man who was obviously happy to have other travelers from the neighboring country around him.
Being a Malay, he was fast to tell us of what he thought of his fellow Malays in Malaysia. "They keep saying that we are being marginalized in Singapore when in reality we are not. We are far better than Malaysia when it comes to racial unity. I don't know why guys keep fighting against each other in Malaysia".
I found myself nodding to it.