Mount Trus Madi at 2642 m is the second tallest mountain in Malaysia after its neighbor Mount Kinabalu. It can be reached via Tambunan which is currently closed due to some ongoing upgrading of road and Sook which is the one that I took. If you're thinking of conquering the beautiful mountain, there are a few things that you need to know.
Arrangement
Whoever wants to climb up Trus Madi nowadays shall first get a permission letter from the Director of Sabah Forestry Department. When you've got the approval letter, you should then go to the Sabah Forestry office in Keningau (I think everything can be arranged via phone though) and pay for the necessary fees (refer to list).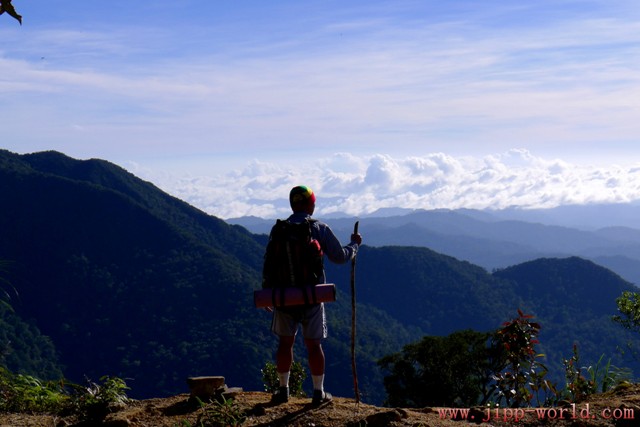 Trips to Trus Madi used to be arranged through tour agents in Kota Kinabalu but the Forestry Department has recently stopped any business connection with them so you have to deal directly with the department itself. The department has appointed their own agents with whom you'd have to deal to arrange for tour guide, porters and accommodation. Just be careful though because what they ask you to pay might differ from what the Foresty Department has told you so always keep everything in check. We found a lot of inconsistence in the fees that they impose.
Another thing that is worth mentioning is that they'd ask you to pay for a tour guide (which is stupidly more expensive than what you pay for a tour guide at Mount Kinabalu) when there don't actually provide one. In the end the porters are your tour guides which is very unfair to them because they have to wait up for you along the trail. Quite expectedly, when we contacted the agent, he said "We'll give the money to the porters". I doubt if he ever did that. What a rip-off.
Fees
I would say, each of us had spent at least RM250 for the whole trip (excluding transportation and food). I was quite surprised that Forestry Department has even asked us to pay for the entry permit of the tour guides and porters. We did question but the answer was – that is just the way it is. Jeez.
Transport
The most expensive thing to pay for a trip to Mount Trus Madi is definitely for the transport. They'd charge you a whooping RM400 per day if you were to hire a 4×4 via them. We actually saved a lot on transportation because we used our own vehicle. We drove off from Keningau to the little town of Sook where we stopped to buy food stuff at one of its supermarkets before driving on to Kg Sinua. You need to drive for another 3 kilometers or so from there to the foothill of the mountain where you'll begin your hiking. The road is however currently undergoing an extensive upgrading so I don't think it would be necessary for you to hire a 4×4 when it is already completed.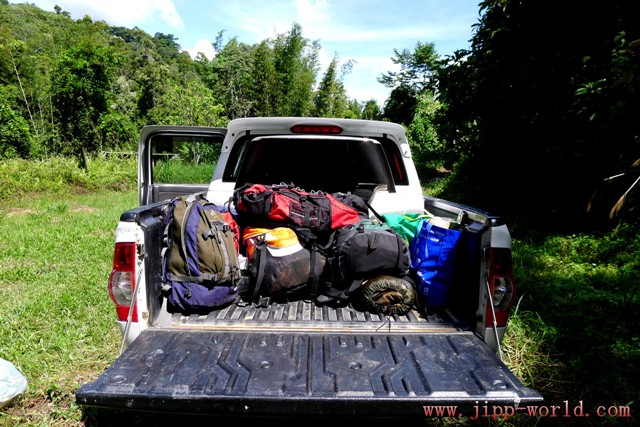 Food
You shall bring your own food to Trus Madi. You can either buy your food stuff in Keningau or Sook. They do have a shop that sells basic food stuff at Kg Sinua but of course the choice is very limited and a little bit more expensive. You don't want to bring more food than necessary like how we did because you'd be too exhausted to cook after a long day of trekking anyway. In the end, Maggie noodle is still the best choice. Remember, every kg is a burden. Each porter can only bring 10kg. Anything beyond that has to be paid extra for.
Accommodation
The agent appointed by the Forestry Department would provide you with one night of accommodation at a guest house in Kg Sinua for which you'd pay RM 30 per night per person. The other two nights are of course spent at the camping site up at the mountain for which you'd have to pay a minimal charge of RM3 per night per person. They only provide you with a canvas but you'd have to set it up yourself while the porters set up their own tent.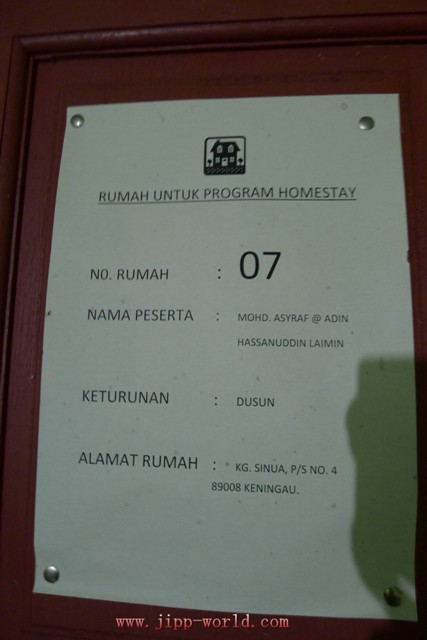 Of course at such a high elevation, you need to protect yourself from the howling and freezing cold wind. Bring your own tent. Make sure it is fully water-proof from the ground up so that you don't get soaked at a time of a downpour. The canvas helps a lot but it can't protect you from the water that sips in from the soil underneath.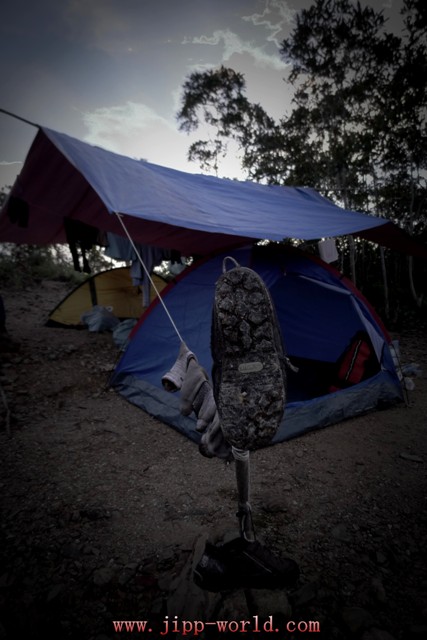 There is no water at the camping site. The nearest source of water is a stream about 1 km down the mountain but the porters would go and get the water for you. 1 km might sound like a short distance but believe me IT IS VERY MUCH a long distance when you have trekked for many many hours. Of course, with a very limited amount of water that you've got up there, you might want to skip taking showers so you'd have to bear with the stink of your own body. Haha!
Most climbers to Mount Trus Madi used to camp out at the peak but the Forestry Department has recently released a directive that prohibited it due to rampant littering.
The Trail
The hiking trail at Mount Trus Madi is surprisingly well-maintained. The porters would clear it up every time they go escorting climbers up to the peak and back. The distance is also well indicated so you know how much longer you need to go before reaching your ultimate destination. As I said earlier, it can get very slippery on a rainy day so you need to be a pair of shoes with a good grip.
Leech
I think I need to highlight the existence of so many leeches in Trus Madi especially when you are there on a rainy season. Seriously, I've never seen so many leeches in my life. You may need to bring a pair of leech socks although the leeches seem to always know how to find their way to your skin.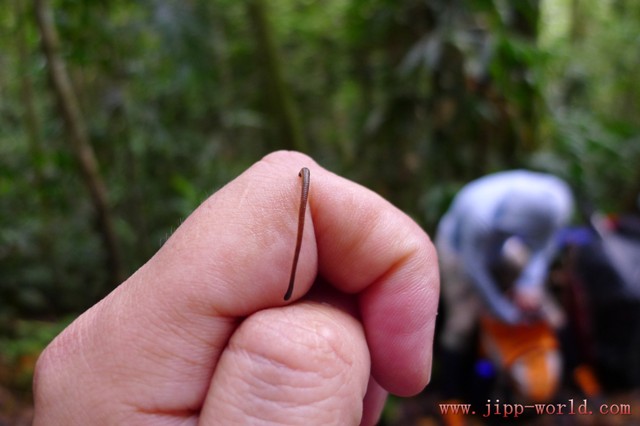 If you're not really the kind of person who would howl at the slightest of body contact with a leech, then it is pretty much recommended that you put on a pair of short pants. In fact, the shorter the better because you can always see if a leech has engaged itself to your legs which are of course the most vulnerable part when it comes to leeches. The more you cover your body, the more difficult for you to know whether it is really there or not.
Things to bring:
*to be filled up soon*