So, before we knew, 3 days had passed by and it was finally time to say good bye to the wonderful Jati Home Stay & Gallery and Ubud.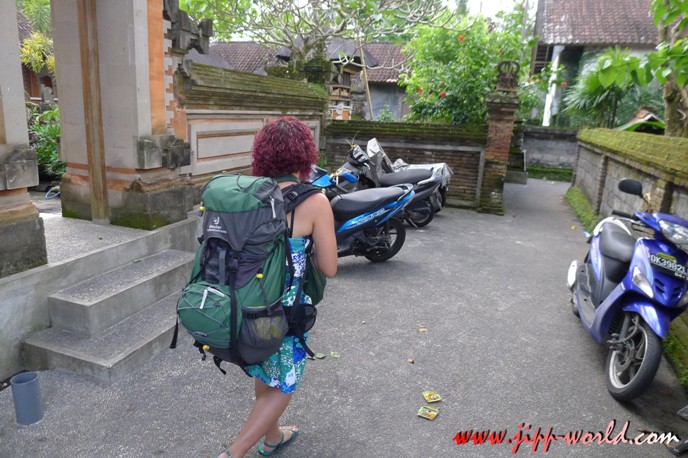 Based on our itinerary, we'd be heading down to the coastal area of Bali – not Kuta, not yet – but to a relatively lesser known coastal area to the East of Kuta known as Sanur.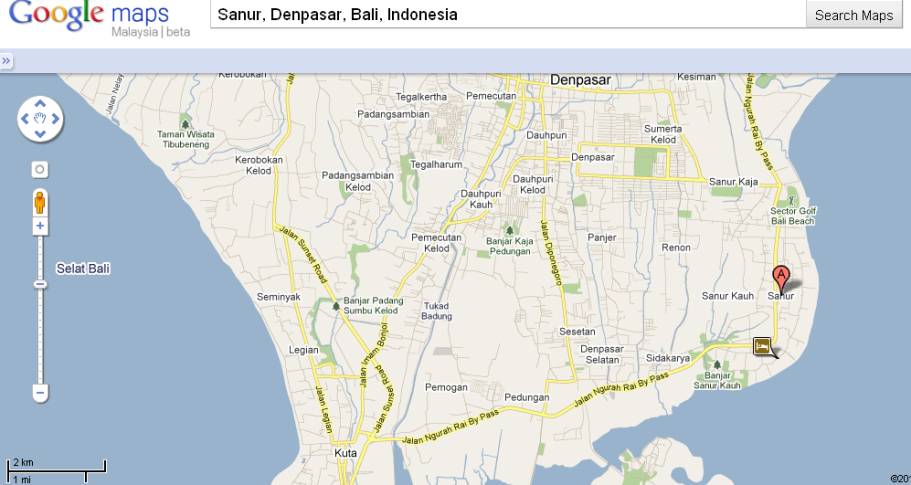 There is a saying that the answer is always no when you don't ask. I ASKED if we could have a lift for 100,000 rupiah (MYR 33/USD 12) instead of 150,000 that the driver had initially 'offered', and although with a little bit of grunts and resented look, he agreed – of course after we threatened to go for another taxi.
Lesson? Always threaten ask. LOL! While we had been trying to locate this famous character called Ketut all throughout our stay in Ubud, fate had it that we would see him in the form a taxi driver and not a palm reader as depicted in the movie Eat Pray Love.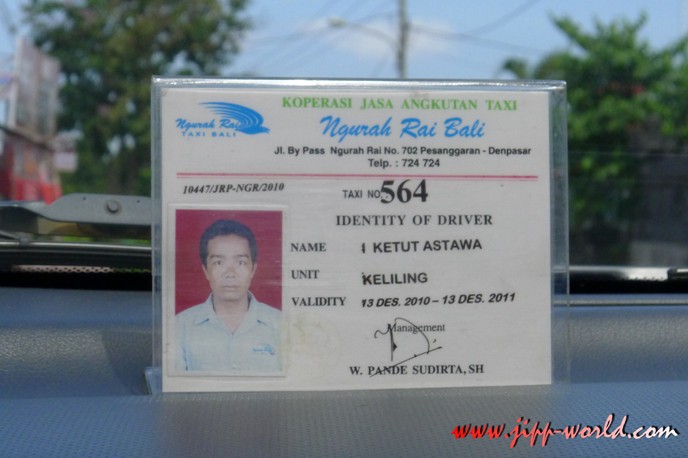 Thanks to Lonely Planet's revealing that he actually keeps saying the same thing to every visitor that comes to him for palm-reading, people have probably stopped visiting him and he eventually lost all his customers and he had to find other alternative of income.
Somewhere along the way, he had probably become a taxi driver and fate had it again that he would be taxiing us – the kecoh travelers from Malaysia – today, on the 8th of May, 2011.
If only that was true.  The truth is, it wasn't (true). Heh. If you don't already know, every 5th son in a Balinese family is called Ketut so finding Ketut is actually very much effortless. You'd see them all over Bali. LOL!
So – we arrived at a pre-booked hotel called Ari Puri Hotel. The building itself was already a wow.
Then the room was not bad at all although I traced a little bit of moldy smell – probably the result of an old age.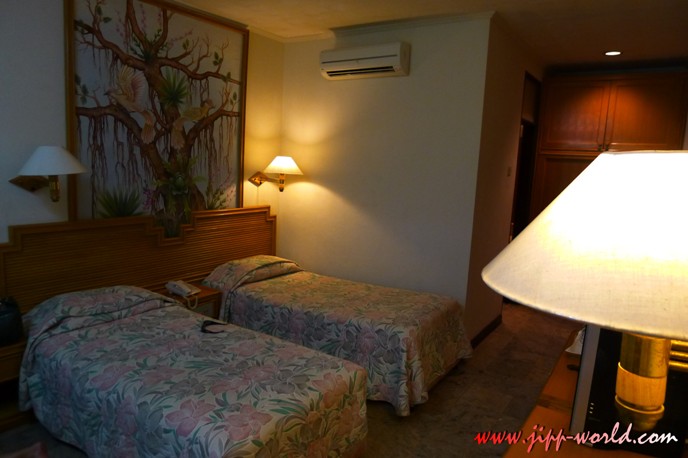 The bathroom was spotless and immaculate and again, much to my travel partner Ulai's excitement – a butt tub. LOL!
The best thing about rooms at Ari Puri Hotel is the availability of a long list of TV channels to choose from.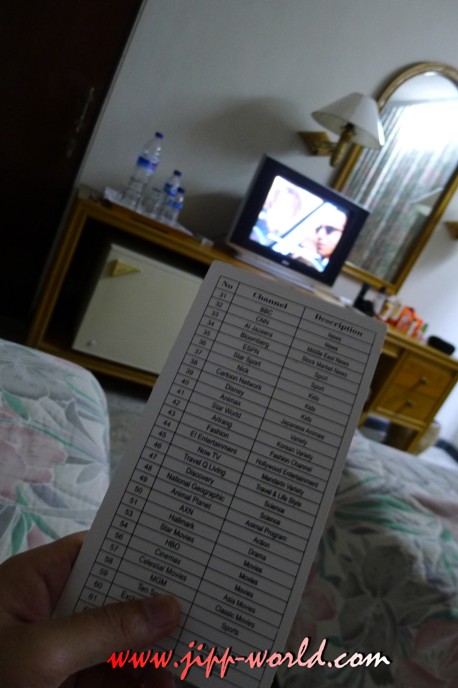 And of course a tip-top wireless internet connection that for a moment made me the happiest man in Bali.
And to complete it all, there is a beautiful swimming pool that opens 24 hours a day just so that if you suddenly feel like doing a little bit of skinny-dipping at 2 o'clock in the morning, the pool is always ready for you. There is a possibility that the staff might call you 'gila' or the mat salleh call you 'nuts' but then what so hurting about it right?
Believe me, if fate had it that you had to stay in your hotel room for a one whole day, you wouldn't die of boredom. Never!  😛
SO, one thing about Sanur that I've come to find out later was the fact that is that it is less touristy compared to Kuta.
It is more like a place for the retirees and you might feel like you have aged 20 years more than your actual age just by being among them.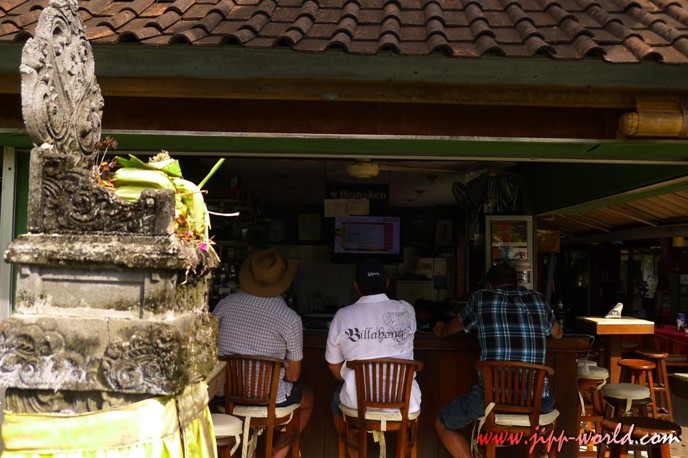 Taking a little walk to the beach from the hotel, Ulai let out the loudest gasp of amazement when she saw the beach.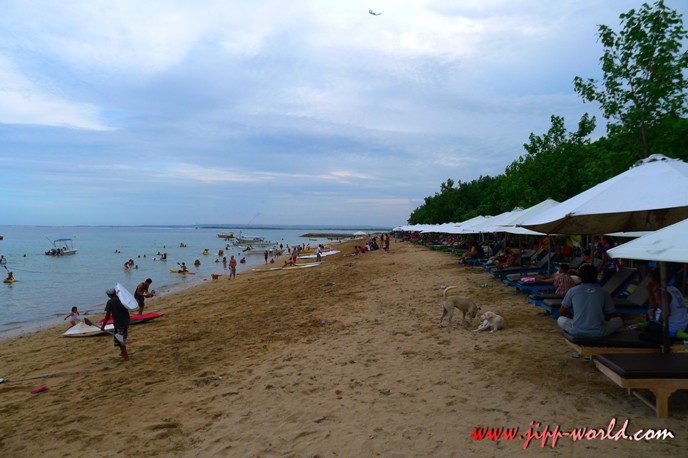 It was so beautiful for a moment we just looked at each other to see who wanted to cry first.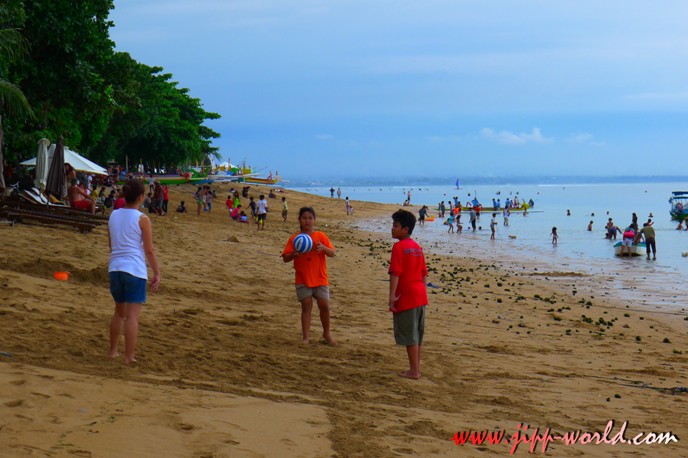 LOL! The truth is, Ulai couldn't content her disappointment when she saw how unimpressive the beach was. She kept saying that she didn't fly all the way to Bali to see something like this for a beach.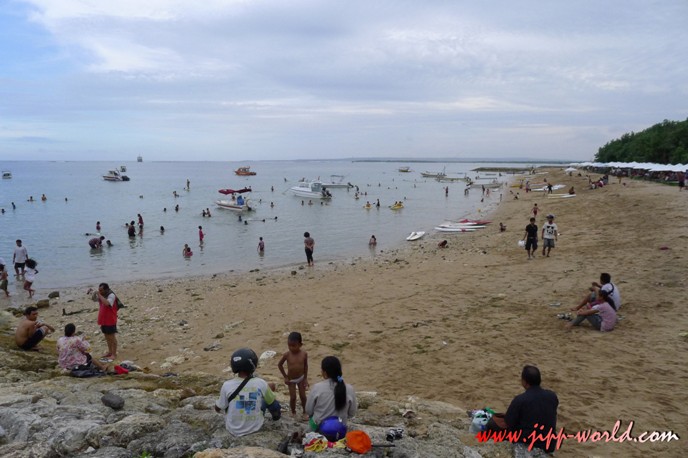 "Even Tanjung Aru ( in Kota Kinabalu) is ten times better than this wohhh!", she complained as if blaming me for bringing her to Sanur Beach in the first place.
She might have a point or two. Pieces of trash were strewn all over the beach and dogs were left roaming freely on the sand I could already imagine stepping on a hot fresh dung and the unintended perfume that it would ensnare me with.
But then, Sanur Beach is probably one of the only few beaches in Bali that is left to be enjoyed by the locals. This is the place where they'd spend their weekends with their families and loved ones.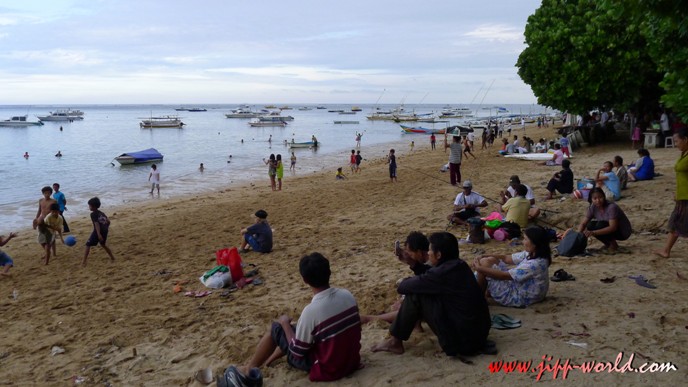 The beauty might not lie in its sand and beach but more to its character that shows the true face of Bali.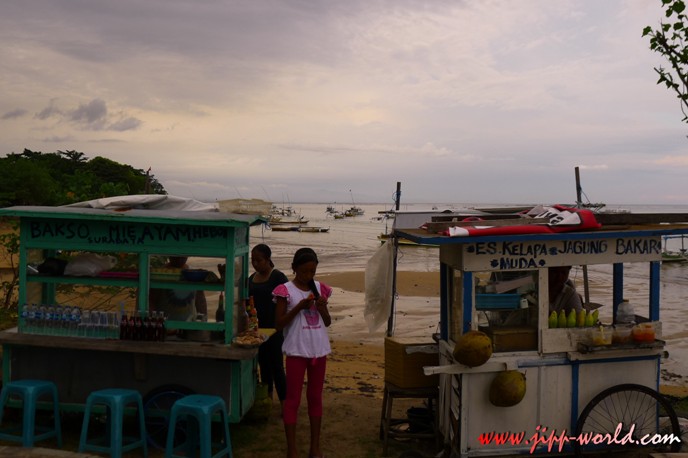 That is the kind of beaches that travelers like me would prefer to go to. Of course if you are a tourist like Ulai, Sanur will not really disappoint you. There is a place for lazy tourists and vacationers just a little walk away from there.
This is the kind of beaches that allow you to lie back and spread your legs as widely as you like apart and enjoy the view of the blue Bali Sea.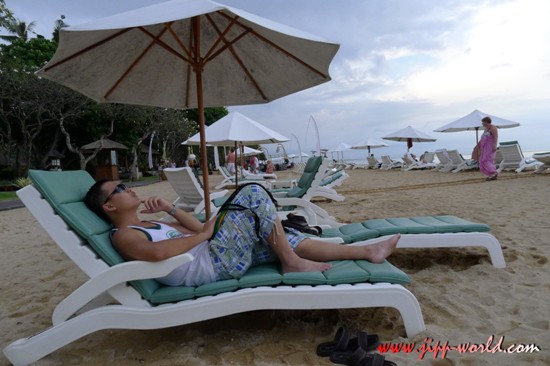 But then, the idea of separating the locals from the tourists didn't seem to make Ulai any happier either. She called it 'double-standard' but then reality is reality. If there was one thing that we could learn from traveling, it'd be to accept things as how there are even though we might don't like them.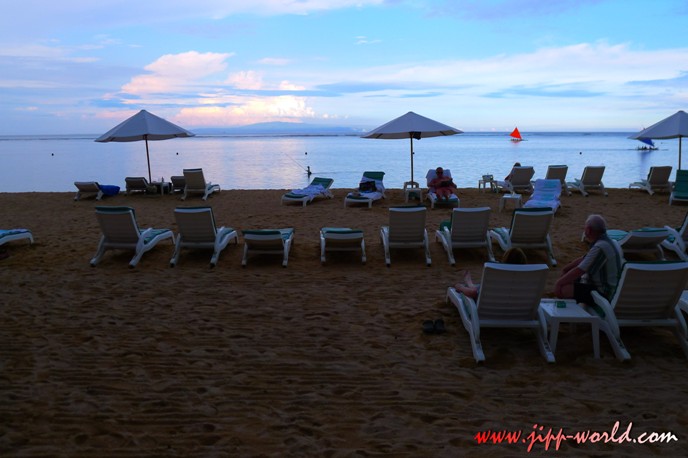 In many trips that I've been on to, I've come to learn that what appeared to be so wrong  to do in Malaysia might be the most normal thing to do in their countries and vise versa. We'll just to learn to accept things.
Despite the beautiful beach, I don't think this part of Sanur is actually suitable for swimming activities. The water seemed to be heavy with marine plants, whatever they are and whatever harm they might do to human skin.
I didn't want to take the risk either. Although the temptation was big, the idea of submerging myself into the water and coming out with a bigger but itchy penis was just too scary to even contemplate. Hee!
But then, the view was something to behold. I really like to see the locals do their fishing in circles. I really thought they were doing it for leisure but judging from how attentive and focused they were to their fishing, they might do if for a living.
I was there for a good 2 hours and I didn't see any of them take even a single break. In fact they wouldn't even talk to each other. o.O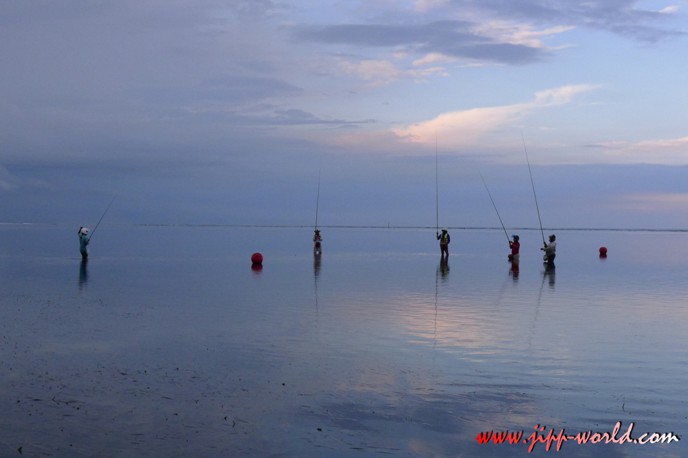 So – if you're old, or about to grow old, and you want to just sit back and grow fat, Sanur Beach might just be the place for you.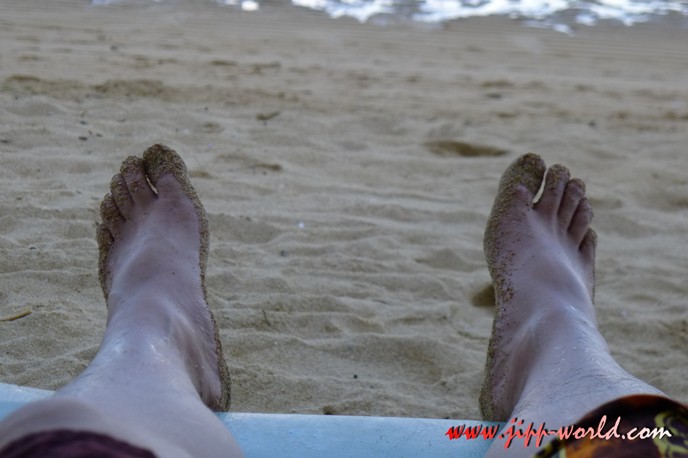 OK, I take that back. Re-phrasing it in a more polite way, if you're looking for a relaxing beach with silent ambiance but high in characters, Sanur is just the perfect place for you. 😀