I had very high expectations for New Zealand. Ever since I watched the first movie of the LOTR trilogy (followed by another trilogy The Hobbit), I had been dreaming to go there and see for myself all the places that were featured on the movies – The Fellowship of the Ring, The Twin Towers and The Return of the King. In fact the beauty of the places was one of the reasons why I could not wait to watch the next movie which was only released a few days before Christmas for three consecutive years.
So doing a trip to New Zealand was like a dream-come-true to me. Since just so happened that I was (and still is) very much into hiking, I decided to do Milford Track as part of the itinerary. Being the top hiking destination in New Zealand, I first saw Milford Track featured on Globe Trekker, one of my favorite TV travel programs on TV.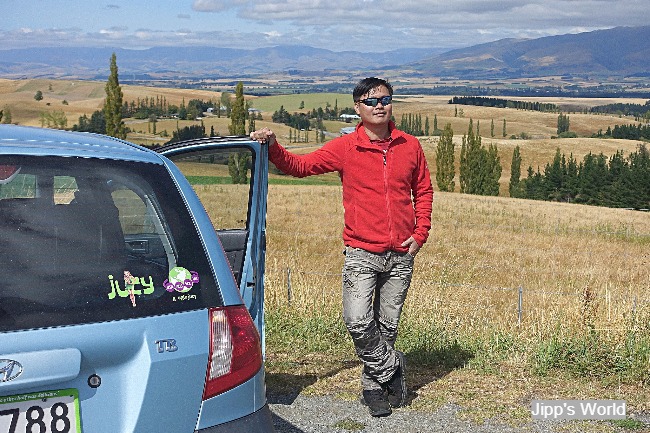 So when I finally set foot in New Zealand and started in the North (Auckland to be exact), I was quiet surprised to see the similarity of the landscapes with those in England. All I saw were farmlands and grasslands with the exception of a few places like Tongariro National Park which kinda gave me a break from the monotony of the landscape. I mean, I didn't come all the way to New Zealand to see another England.
But I told myself that the best of New Zealand was yet to come. I assured myself that the beauty of New Zealand would be unfolding – layer by layer – as we moved South. So I waited until we crossed over to the South Island.
There was a little bit of 'improvement' in term of landscape variety when we arrived in Marlborough and later moved towards Murchison. We drove across a beautiful forest with black-skinned trees. We stopped to take in the view of Lake Rotoiti and even did a little bit of detour to Lake Rotorua (all parts of Nelson Lakes) which was quite far off the main road. I was hungry for a variety in landscape – the kind of landscapes that I saw in the damn movie. I was a bit wowed by the lakes and the surrounding forest but they were far from enough. I needed more.
When we arrived in Murchison, I was hoping that it was gonna be all wow for me from there on. Unfortunately what I found was more monotony. It was back to farmlands and grasslands and small little towns along the way. And the monotony continued even after Christchurch all the way to the famous Lake Tekapo!
Even Lake Pukaki that we came across later was far from what I had expected. I was expecting it to be surrounded by mountains with dramatic landscapes – probably with waterfalls and lush forest all around it. Unfortunately what I saw was a lake surrounded by grassy hills. In fact, it was still very much part of the farmland areas. I was both surprised and a little bit disappointed. But at least the water was very blue – probably the bluest lake that I have ever seen – and it stood out against the yellowish hills that surround it.
Then from there on, monotony was back to haunt us and that we didn't even bother to look out the window to enjoy the view. It was back to farmlands and grasslands that there wasn't much to enjoy looking at. In fact, I couldn't wait to reach Queenstown.
The beauty of landscapes that I was expecting to see only turned up when we drove from Wanaka to Christchurch. There were hills with beautiful boulders scattered all over and I remember telling myself that 'This is it. This is one of the places featured on the movie'. So there I was, imagining the fellowship members of the ring walking high on one of hills while keeping a watch over the valley to see any sign of Orcs coming their way.
And yet again, it was not enough even after we arrived at Queenstown. Queenstown was beautiful, alright, with the lake and mountains all around it, but to tell the truth, I was expecting more of this world-famous city. I am so glad that we drove over to Glenorchy, something that we did quite spontaneously rather than wasting away our time at the town where there was nothing much to see.
Glenorchy was beautiful. In fact, it was the most beautiful town (taking in the beauty of the surrounding landscapes) among the dozens of towns that we drove across all throughout the road trip. The mountains were more dramatic and the grasslands look greener compared to those in the North which were mostly yellowish and dry. Even the goats look healthier and fluffier.
But then, it was only a small town nestled in a small valley. The public areas are very limited and you can only see the farms from outside the fences. We needed more.
Even Te Anau – which I was so looking forward to, did not quite meet my expectations. There were no dramatic landscapes that I was hoping to see at this town. In fact it was located in a flat area with farmlands dominating much of the area – just like most other towns in New Zealand. I remember saying 'So this is it?' to my travel buddy Frank when we first arrived. It was far from how I had imagined it would be. The only thing that spared me a little bit from the disappointment was the hills covered by green forest on the other side of the lake. Apart from that, there was nothing much to be wowed about really.
Then – the Milford Track. I wouldn't say that I was disappointed by Milford Track. The landscapes were dramatic, just as I had expected they were, but having been to places like Nepal and North India where the mountains are towering and the landscapes are out of this world (I have shivers every time I think of them), those mountains at Milford Track looked more like minions comparatively.
They are neat and the forest is rich that walking across them is like walking in a museum of nature or something. You are happy to see them but they don't really wow you. It's not even as near to the wows that I felt when I first arrived in Badrinath of Northern India. But then I gotta say that the Himalayas are very much in its own class when it comes to nature wonders.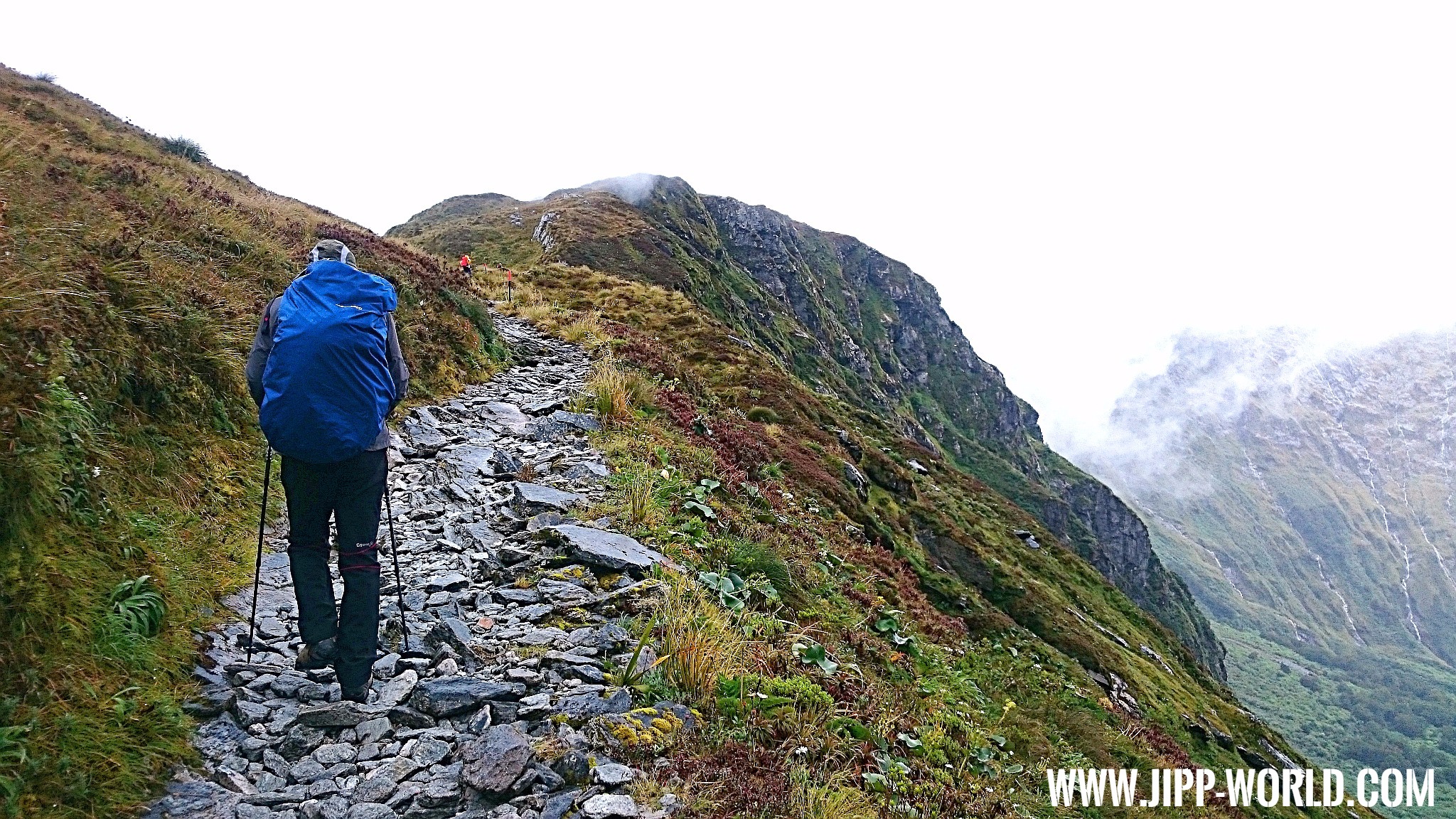 So all in all, I wouldn't say I was really wowed by New Zealand. I think its beauty lies very much on the farms and grasslands and all the beautiful little towns that we came across along the way. I think we have covered quite enough of this country to see what it could offer – more or less – and I gotta say it is a beautiful country. But again, I was not really wowed by it. Not quite. But it is beautiful. It is still worth to travel to at least once in a life time.